You must try these addictively sweet and spicy Candied Jalapenos. They are easy to make and require only three ingredients: sugar, water, and jalapeño peppers.
» You might also like this Spicy La Pena Mezcal Cocktail.
You've maybe heard of Candied Jalapenos before. Also known as "cowboy candy," they are jalapeño peppers that have been cooked in a syrupy mixture typically consisting of sugar, vinegar, and seasonings. The result is a sweet and spicy condiment that can be used in a variety of ways.
Our candied jalapenos do not include the vinegar and seasonings. While I like them that way, they are more like a pickled sweet jalapeno than candied. I prefer to leave those elements out
This easy-to-make recipe is perfect for snacking, as the sweet and spicy flavors make for a delicious treat. The sweetness of the simple syrup is balanced out by the heat of the jalapeno peppers, creating a perfect blend of flavors. I guarantee you'll like them, even if you don't usually like spicy things.
First of all, you can determine the level of heat you want by removing seeds. If you want them to be really mild – like just the flavor of jalapeno with no spice at all – you can remove all of the seeds. Or leave in a few for a bit of spice. With the sugar, even if you leave some seeds in, they are not spicy.
Ingredients Needed
Jalapeño Peppers – These are the star of the recipe, so be sure to find nice plump and firm peppers. If you want larger rings, buy large peppers.
Sugar – This is used to make the simple syrup and provides the sweetness. I use white granulated sugar.
Water
How to Make Candied Jalapenos
The process of making candied jalapeños involves slicing the peppers into rings and then simmering them in the syrup until they become soft and the flavors meld together. The heat of the jalapeños is balanced by the sweetness of the sugar, creating a unique flavor profile that's both spicy and sweet.
Slice the jalapeños into uniform 1/4-inch rounds. It's best to wear food prep gloves while doing this so you don't transfer the spicy juice to your hands and accidentally touch your eye later on. That's never fun.
In a sauce pan, combine the jalapenos, white sugar, and water, and bring it to a boil. Reduce the heat and simmer for about 15 minutes. The jalapenos will become quite soft, but that's what you want.
Remove the pot from the heat and allow it to cool completely. You can store the jalapenos in an airtight jar for up to 10 days in the refrigerator.
Usually the candied jalapenos are gone so fast you won't possibly have any left over. I like to use the sugary water as a jalapeno simple syrup for cocktails.
Additional Helpful Tips
If you want a milder flavor, remove the seeds and white membrane from the jalapenos before slicing.
Add some spices like cinnamon, star anise, or cumin to the simple syrup for extra flavor, if you want.
Wear gloves when slicing the jalapenos to avoid irritation to your skin.
Storing Options
Store candied jalapenos in a clean, airtight jar or container in the refrigerator for up to 10 days.
Candied jalapenos can be frozen in airtight containers for up to six months. Make sure to leave enough headspace for expansion during freezing.
Candied jalapenos can be pickled for a different flavor and preserved for longer shelf life, made with a vinegar-based pickling solution.
Dehydrate candied jalapenos in a food dehydrator or oven for crispy jalapeno chips that can be stored in an airtight container.
Frequently Asked Questions
Are Candied Jalapenos spicy?
Candied Jalapenos have a sweet and spicy flavor, though the sugar really offsets the heat. If you're worried about the level of heat, you can remove some of the seeds from the peppers. Once balanced with the sweetness, peppers with no seeds will have very little spice to them.
Can I use other types of peppers instead of jalapenos?
You can use other types of peppers such as habaneros, serranos, or banana peppers for different flavor profiles.
Do I need to wear gloves?
When working with jalapenos, I prefer wearing disposable gloves to avoid skin irritation caused by the oils released during cutting. Additionally, gloves prevent accidental eye contact, which can be quite painful.
Can I use the Candied Jalapenos as a topping for desserts?
Yes, Candied Jalapenos can be used as a topping for desserts such as ice cream or as a filling for stuffed desserts.
Can I use the leftover syrup for other recipes?
Yes, the leftover syrup can be used in cocktails like a jalapeno margarita, as a base for BBQ sauce, glaze for meat or poultry, or sweetener for drinks or cocktails.
Like this post? We'd love for you to save it to your Pinterest board to share with others! FOLLOW US on Pinterest, Instagram, Facebook for more great recipes! If you made it, post a pic on Instagram and hashtag it #savoredsips
Yield:

8 Ounces
Candied Jalapenos
Additional Time:
20 minutes
You must try these addictively sweet and spicy Candied Jalapenos. They are easy to make and require only three ingredients: sugar, water, and jalapeño peppers.
Ingredients
1 1/2 cups sugar
1 cup water
6 sliced jalapeño peppers, seeds in or removed
Instructions
Combine the sugar, water, and jalapenos in a pot over medium heat. Stir until the sugar has dissolved, simmer for about 15 minutes on low heat. Remove from the heat and let cool completely.
Store in an airtight jar for up to 10 days in the refrigerator.
Notes
Use gloves to slice the jalapenos to avoid burning your eyes or nose.
You can adjust the heat by removing some of the seeds, but the sugar really offsets the heat in the peppers.
You can use leftover syrup to make cocktails like jalapeno margaritas.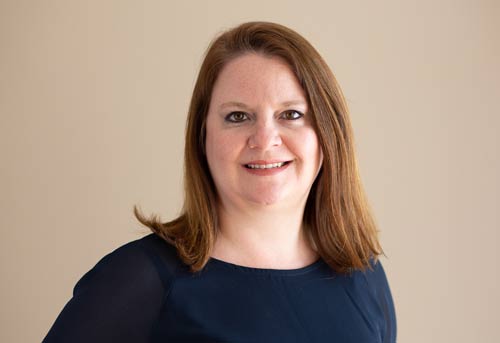 Laura is the founder and editor of the travel blogs Savored Sips and Savored Journeys. She is dedicated to sharing the best information about drinks found around the world.