This Iced Coffee with Almond Milk is my go-to recipe for homemade iced coffee in the summer. It uses just strongly brewed coffee and unsweetened almond milk.
» Also try this Iced Irish Coffee and Iced Chai Tea Latte.
In the height of summer, there's hardly a more refreshing beverage than a glass of smooth iced coffee. But if you're someone who is lactose intolerant, vegan, or simply looking for a healthier alternative to traditional iced coffee, we have the perfect treat for you: Iced Coffee with Almond Milk.
This dairy-free delight offers the refreshing chill of iced coffee with the light nuttiness of almond milk, creating a perfect balance of flavors.
Almond milk's subtly sweet and creamy texture pairs excellently with the robust flavor of coffee, making it a fantastic alternative to traditional dairy products. Plus, it's lower in calories and sugar than regular milk, so you can enjoy this tasty refreshment guilt-free.
Ingredients You Need
Strong brewed coffee – You can use espresso, a dark roast, or even instant grounds. It's just best to have a strong coffee so it stands up to the other elements.
Unsweetened almond milk – It's best to use unsweetened almond milk so you can adjust the sweetness level yourself, but if you want to use sweetened or flavored milk, that's fine too.
Brown sugar – This is optional, if you like your coffee to be a bit sweet. I think it adds just the right amount of sweetness. You can use a sugar substitute instead, if you like.
Ice cubes
» Curious about How to Froth Almond Milk? Here is a step-by-step guide.
How to Make Iced Coffee with Almond Milk
Start by brewing a strong cup of coffee, as this will be diluted by the almond milk and ice. Allow the coffee to cool, then chill it in the refrigerator.
Once your coffee is chilled, fill a glass with ice cubes.
Put the brown sugar or sweetener in the glass. Pour the chilled coffee over the top.
Pour the almond milk over the coffee and ice, and give it a gentle stir to mix.
Enjoy your refreshing, dairy-free iced coffee!
What Coffee to Use
The choice of coffee is key to the perfect iced coffee. Opt for a medium to dark roast coffee that can hold its own against the almond milk. Some might prefer a smooth Brazilian coffee, while others might opt for a more complex Ethiopian blend.
As with any coffee-based drink, for the best results, use freshly ground beans and brew just before making your iced coffee.
What Almond Milk to Use
When it comes to almond milk, look for unsweetened varieties to have more control over the sweetness of your iced coffee. The brand doesn't matter as much as the quality. Ensure the almond milk you choose is creamy and doesn't have a watery consistency, as it should provide a satisfying mouthfeel that pairs well with the coffee.
Some of the popular choices include Almond Breeze, Silk, and Califia Farms. You could also consider making homemade almond milk if you have the time and resources.
And there you have it – a simple, delicious, and dairy-free way to enjoy iced coffee! Whether you're avoiding dairy, watching your calorie intake, or just want a change from your regular iced coffee, this Iced Coffee with Almond Milk recipe is a tasty way to stay cool and energized. Enjoy!
Frequently Asked Questions
Is coffee good with almond milk?
Almond milk also gives coffee a slightly nutty flavor that makes coffee drinks, like lattes and cappuccinos even better. We love it in our iced coffee. 
How to keep almond milk from separating in coffee?
Because of the acidity in coffee, it's possible that your almond milk will separate when added to the coffee. However, this almost never happens when the coffee is cooled first. So don't add your almond milk to your coffee when it's still hot. Wait until it has cooled down to combine the two.
Can I use sweetened almond milk?
Of course you can use whatever type of almond milk you like. As sweetened almond milk will give a sweeter flavor to your coffee, which is great if that's the way you enjoy it.
Like this post? We'd love for you to save it to your Pinterest board to share with others! FOLLOW US on Pinterest, Instagram, Facebook for more great recipes! If you made it, post a pic on Instagram and hashtag it #savoredsips
Yield:

1 Drink
Iced Coffee With Almond Milk
This Iced Coffee with Almond Milk is a great way to enjoy a creamy iced coffee without adding dairy.
Ingredients
1 teaspoon brown sugar
1/2 cup almond milk
6 ounces brewed coffee, chilled (preferably dark roast)
Ice
Instructions
Add ice to a tall glass.
Add the brown sugar to the glass.
Pour in the almond milk. Pour the coffee over the top.
Stir to dissolve the sugar.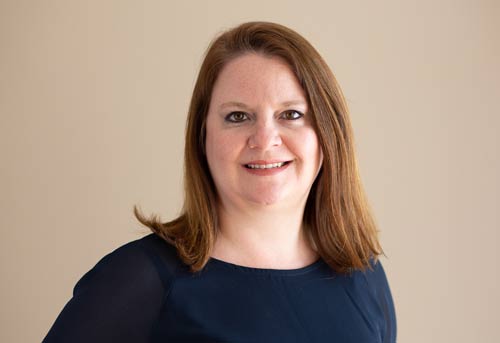 Laura is the founder and editor of the travel blogs Savored Sips and Savored Journeys. She is dedicated to sharing the best information about drinks found around the world.