With new advances in espresso machines always coming out, you might be thinking about upgrading your current setup or jumping into the market with a brand new machine.
When faced with that decision recently, I decided to give the Philips 3200 Series Fully Automatic Espresso Machine (with and without LatteGo) a try. I didn't come to this decision quickly, however. There are dozens of great machines on the market. But I wanted to try a fully automatic, and the Philips 3200 gets great reviews.
Would it stand up to the scrutiny I was planning to give it? There was only one way to find out for sure, and that was to try it for myself. Thus, I purchased the machine and started putting it through its paces.
Not quite in the market for such an expensive espresso machine? Check out our review of the best 5 Espresso Machines Under $200.
What is a Fully-Automatic Espresso Machine?
A fully-automatic espresso machine automates the process of making the perfect coffee. It uses integrated bean grinders, to grind just the right amount of coffee for every cup. Ground coffee is then automatically brewed without you having to measure, tamp, and lock in a portafilter.
If you've been considering a fully-automatic vs a semi-automatic espresso machine, you might be interested to know the differences and what the pros and cons are. That's where I started when choosing the Philips 3200.
Semi-Automatic:
The machine controls the pressure, temperature and time so you don't have to be an expert.
You determine the shot size, grind the beans, and tamp the grounds yourself.
Produces consistent results, but allows for some creativity and experimentation.
Fully-Automatic:
The coffee beans are ground for you inside the machine.
The machine makes the coffee for you with a press of a button.
You can adjust the type of coffee you make depending on the functions of the machine.
Produces highly consistent results, but leaves little room for experimentation.
For those people who want to have a bit more control of their espresso, a semi-automatic is probably the right choice. For those who just want a great espresso without having to do the work, a fully-automatic espresso machine is perfect.
Variations
There are three variations of this espresso machine.
The differences between these three is the milk frother and ability to make iced coffee.
The classic version has an attached milk frother that you operate yourself to prepare the milk. With this version, you can only make four coffee types: Espresso, Espresso Lungo, Black Coffee, and Americano.
The LatteGo incorporates the milk frother into the machine so you just add milk to the reservoir and the machine does the rest for you, adding the appropriate amount of milk and foam automatically. With this version you can make five types of coffee: Espresso, Black Coffee, Americano, Cappuccino, and Latte.
The Latte Go with Iced Coffee brews the coffee slowly at a lower temperature, allowing for rich taste without melting the ice in the glass.
Which One Should I Buy?
The choice of which one to buy weighed heavily on me. On one hand, it is great to have the added convenience of the integrated milk frother, but there are a few drawbacks. The price is $200 more, and you don't have control of the thickness of the froth, though you can change the amount of milk.
By the way, the order in which the cappuccino is made is incorrect with this machine, as it adds the milk first then the coffee. Another thing I noticed was that the micro foam on the top is quite thick – more than I would have wanted – but you can't change that.
For me, the classic version won out. I didn't find it so much more convenient to have the milk done for me that it justified the cost. I also like to use the milk frother separately, to make frothed milk for other drinks. So it just made more sense not to have the built in function.
Key Features of the Philips 3200 Espresso Machine
Before we look at this machine in depth, here are a few key attributes of this Philips coffee maker:
Fully Automatic
Dimensions: 17 x 10 x 15 inches
Finish: High-gloss black plastic
Weight: 21.06 lbs
Beverage Varieties: Black coffee, espresso, latte macchiato, cappuccino, and Americano
Temperature Settings: 3 distinct temperature settings (normal, high, and max)
Many espresso machines have impressive features. This machine is no different. However, there are a number of unique features that make the Philips 3200 Series a pleasure to use.
Integrated Coffee Grinder with Ceramic Grinders: 100% pure ceramic grinders that are exceptionally precise and resistant to wear and tear, promising up to 20,000 cups.
Pre-set automatic shut off: You can set the machine to turn off after a set amount of time: 15, 30, 45 or 60 minutes.
Dishwasher-Safe Parts: All of the removeable parts are dishwasher safe, from the drip tray to the coffee grounds container.
AquaClean Filter: Helps reduce the build-up of limescale in your Philips 3200 coffee machine. You can brew up to 5,000 cups without descaling.
Removable Tank: Simple to remove, with easy sliding in and out from the front-right side of the appliance.
Tip: You have to run the AquaClean technology cycle for your first five cups. This is to calibrate the machine. If you rush into coffee making and forget to clean & calibrate the machine first, it can result in tea-like liquid or watery coffee. If this happens to you, just pour them out and do the full set up.
What I Like About It
With every machine, there will be pros and cons, and this machine is no exception. While there are some drawbacks, which I'll get to later, it's a pretty great machine, with features that I really like. It makes a great cup of coffee, too.
Here are the things that I like about it the most.
1. Ease of Use
What I was really looking for was a very hands-off machine that would make my drinks for me, without much intervention from me. That's exactly what I got.
It grinds and tamps the grounds for me. Saves a ton of time and effort.
It can make five preprogrammed drinks, so you don't need to be a barista to enjoy espresso at home. I'm no expert, so this was great for me.
The LatteGo version adds the ability to make cappuccinos and lattes.
The menu touch buttons are fairly easy to navigate, even without reading the manual.
2. Easy Cleaning
Speaking of "ease," I really liked how easy it is to clean the Philips LatteGo. I was worried the milk reservoir would be difficult, but you just remove the container from the side and the frother handle and run them under water.
You can also remove the water reservoir and brew group and simply run them under the tap to clean. The coffee ground container is just as easy to remove and clean.
You can always pop the LatteGo milk container and the grounds container into the dishwasher, if you want. I don't bother with that because it's really simple to just clean them quickly.
Tip: You'll be required to descale your coffee maker. The AquaClean system will keep it in shape for up to 5,000 cups, however it's estimated that you may not reach that milestone for up to 5 years. You probably should descale the machine at least once a year, especially if you have hard water.
3. More Options
Compared to its older siblings, like the 1200 or the 2200, this 3200 Series Philips espresso machine offers a few more brewing options. The former gadget offered just cappuccinos, black coffees, and espressos. But this Philips automatic espresso machine makes latte macchiatos and Americanos too.
You can also customize the coffee strength, volume, and amount of milk froth, with the touch buttons. So this gives you a little bit of flexibility in the coffee you're brewing, even if it's not a lot.
Another feature I like is that it has a second spot into which you can put pre-ground coffee, like decaf, or another blend if you want. There is a scoop included and you just fill it with one scoop at at time. I like the flexibility to have a decaf in the evening and not disturb my regular beans.
Cons
No appliance is perfect, and there are a few drawbacks to the Philips LatteGo 3200.
1. It's Pretty Loud
If you're looking for a whisper quiet espresso maker, this isn't it. In fact, I find it rather noisy when in operation. You will definitely wake up your family by brewing a double shot of espresso at 6 a.m.
The grinding is as loud as a typical coffee grinder and the brewing noise is also quite loud. Then it cleans itself automatically once in a while, which also makes a bit of noise.
2. Can't Froth Milk Independently With Latte Go
While removing the LatteGo mechanism allows you to draw hot water from the machine, it's a bit of a letdown that you can't just make frothy milk for drinks that aren't programmed into the machine. For instance, I really like a Flat White or a Cortado. I can't make those with the LatteGo machine. I can make it with the classic frother version though.
Note: If you do want to make just frothed milk with no coffee, you can do it with the LatteGo, because it froths the milk first before brewing the coffee, but you have to quickly shut it off before the coffee cycle's activated. Not ideal.
3. Confusing Button Placement
Something I don't love is the placement of the 1X and 2X shot buttons. As you can see in the image below, the red dot is on the right of the x1, which happens to be between x1 and x2, making it slightly confusing which one you're on. Not a big deal, but annoying nonetheless.
4. Little Difference Between Milk Drinks
If you're a purist, there are a few things that might annoy you with the LatteGo. For one, there is little difference between the Latte Macchiato and the Cappuccino. I think it would have been better if they'd offer a Latte instead, which has more milk than a Latte Macchiato, to differentiate the two more.
How Does the Philips LatteGo 3200 Compare to Similar Machines?
This Philips 3200 LatteGo review would not be complete without comparing it to other similarly priced products. So, here's a quick breakdown for you to see which espresso machine looks most appealing to you.
Is The Philips 3200 LatteGo Espresso Machine a Great Choice?
Without a doubt, the Philips 3200 LatteGo fully automatic espresso machine delivers a quality coffee-making experiences at home.
This Philips espresso machine also excels at being easy to use & clean.
At this price point, you can't expect to have more professional features and abilities, so I think the cost to value ratio is good. This is half the price of the second next best machine.
It makes exceptional coffee.
Like this post? We'd love for you to save it to your Pinterest board to share with others! FOLLOW US on Pinterest, Instagram, Facebook for more great recipes! If you made it, post a pic on Instagram and hashtag it #savoredsips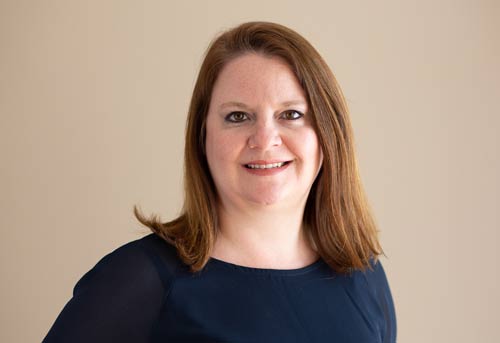 Laura is the founder and editor of the travel blogs Savored Sips and Savored Journeys. She is dedicated to sharing the best information about drinks found around the world.