Do you want to host a blind wine tasting party for you and your friends? It's a really fun party idea and theme that everyone will enjoy and learn from. Even if you don't know that much about wine, and aren't able to correctly tell a Merlot from a Cabernet Sauvignon just from the aroma, you can still host a fun and successful blind wine tasting party.
I'm not going to say it's easy to correctly identify wine while tasting it blind. That's why there are very few master sommeliers in the world. And I'm definitely not one of them, but I do love trying my hand at it. It takes a lot of practice to get good, and that's why we love hosting a blind wine tasting party for our friends every year.
>> You might also like How to Host a Cheese and Wine Party and How Many Glasses of Wine are in a Bottle?
If you love wine and want to try something fun and amusing, don't wait for the opportunity to arise – host it yourself! At this blind wine tasting party, you and your guests will blind taste 6 wines and try to correctly identify them. At the end of the night, a winner is announced.
» You might also be interested in how to Host your Own Supper Club and Best Wine Refrigerators for Wine Storage at Home.
Why Host a Blind Wine Tasting Party
Nearly 10 years ago I started hosting a blind wine tasting party every year. My wine tasting skills still needed a lot of polishing at the point, and I don't think I could have identified a Zinfandel from a Merlot, but I sure wanted to try.
I didn't invite anyone who was a master taster or even that big of a wine drinker. It was just a bunch of my friends, many of whom were weekend wine sipper, and a few who'd never really drank much wine. The chances of any of us correctly identifying the wines that I chose for the tasting was pretty slim.
It being my first party, I wasn't sure how difficult to make it, and admittedly I thought we'd be better at it than we were, but despite the difficulty, it was one of the best parties I've ever hosted. None of us were good at it, but we all put in our best effort, made our best guesses and laughed at ourselves when we heard the results.
I've since held an annual blind wine tasting and it's become somewhat of a legend among my friends. It's truly one of the best party ideas and everyone invited can enjoy it, even if they don't regularly drink wine. It's just as much fun to guess and get it wrong, as it is to win!
In case you're thinking it's going to be difficult to put together a blind tasting party, or that you must be a wine wizard in order to choose the wines, let me just squash at notion right now. It's actually really easy and it's fun for even the most uneducated of wine drinkers.
How to Plan a Wine Tasting Party
Set a Date and Invite Your Guests
Obviously the first step to organizing a party is setting a date and inviting guests. You can make it as formal or casual as you like.
Choose the guest list – Make sure you don't invite too many people. Guests need time to sip and ruminate on each wine. If there are too many people crowding the wine table, it'll be difficult for guests to focus. We typically plan for 20-25 participants. One bottle of each wine covers that many guests. If you want to invite a larger number of people, make sure to buy two or more bottles of each wine.
Set a Date – Choosing when to hold a blind wine party can depend on a number of factors. If it's winter, aside from weather-related problems, guests might not be excited to sip on cold white wines. If it's summer and you're holding the party outside, it might be too hot for guests to enjoy drinking bolder red wines. I've always held my party in April or May, since it offers neutral weather and people's schedules tend to be lighter.
Send Invitations –

I invite guests via Facebook and word of mouth, to keep it casual and easy. However, you can send formal invitations if you want. Just make sure you give guests at least 3 weeks notice, so they can block it on their calender.
Choose and Prepare the Wines
Choosing the wines that you will blind taste at your party is fun and exciting, but can also be overwhelming especially if you're not a wine expert yourself. If you need help, I recommend going to your local wine store and asking the sales person to help with the selections.
The ideal number of wines to taste is six: three whites and three reds. You should choose only single varietal wines, not blends. For instance, you might choose a Cabernet Sauvignon, Malbec, and Sangiovese for the reds and a Sauvignon Blanc, Voignier, and Chardonnay for whites.
The bottles you choose should be based on the level of expertise of your guests. You can make it harder if the guests are wine aficionados, otherwise keep it easy.
This is where help from your local wine purveyor comes in handy if you don't know a lot about wine varietals yourself.
There are a few other considerations you should make when picking bottles. These are important in order to keep the guessing game fair and to not give away any clues.
1. Pick classic varietals
Choose classic varietals that everyone will know, like Merlot, Cabernet Sauvignon, Malbec or Syrah.
Pinot Noir is often easy to identify due to its lighter body and color. Adding this with two more full-bodied wines can be a dead giveaway.
Pick bottles that are similarly shaped and colored, unless you plan to use a decanter.
Pick bottles that are all screw cap or all corks. Why? It might be a giveaway as to which wine is which. For instance, Cabernet Sauvignon is rarely bottled with a screw cap. Shiraz will almost always have a screw cap.
If you want to participate in the blind tasting yourself, you don't want to "cheat" by having 3 dissimilar bottles that you can easily identify.
3. Consider your price point
You can spend as little as $10 a bottle and get some good options. There's no need to spend more than $20 a bottle. Typically a $10 vs $30 bottle of Merlot will not be noticed by your guests. It's more important to get a bottle that's true to its varietal than to spend a lot on it.
4. Wrap the bottles
Each bottle needs to be wrapped so you can't see the label. If you buy similar shaped and colored bottles, you can wrap them with tin foil, as I did above, and tape or write on the bottle number. This is a great way to allow yourself to participate without knowing which bottle is which.
We've also come up with a cheap method that allows the white bottles to be placed in the ice without ruining the bag. Use tinfoil to cover the main part of the bottle. Once I've created a label template that you can use on the bottles. Just download and print.
If you don't want to make the covers yourself, there are blind wine-tasting bags you can purchase from Amazon that have everything you'll need to wrap the bottles.
These burlap bags can be placed in a bucket of ice with no problem, so the whites stay cold during the tasting.
Remember to remove the foil from the bottle neck too, especially if you're wanting to play yourself. If you leave the foils on, you might easily remember which bottle it is. There should be no identifying features on the bottle.
How to Serve the Wine
A very important aspect of a successful wine party is how you serve the wine. You need a wine glass in order to properly smell, swirl and taste wine. You can't pick up on the nuances of the nose with a plastic cup, and you can't swirl to see the color or the viscosity of the wine in plastic. It really has to be glass.
If you don't have enough wine glasses for everyone, you'll need to get your hands on more. Borrow from your friends, head to the Goodwill or purchase a large pack of wine glasses on Amazon. You can mix and match shapes and sizes, so don't worry about them all being the same, unless you're going for an really upscale experience.
Another thing to consider is whether the wine needs to be chilled or decanted. If you choose all big, bold wines, you might consider transferring them each to a wine decanter (here's one we like, if you don't have one) and serving them that way.
Most bold red wines benefit from breathing in a decanter for an hour or so before being served. You can also choose to serve reds with a wine aerator which will help them open up.
For the white wines, you'll need a wine bucket and ice to keep the bottles chilled. Always keep extra ice available to replace it when it inevitably melts.
Set up the wines on a table that is away from where people will congregate (not in the kitchen or near the food table). There needs to be enough room around the table to set the wines, the tasting glasses, and the entry forms. And also for guests to be able to mill around talking and tasting the wines.
You may choose to display all of the wines together on one table, or spread them out around the room. We tend to put the whites in one location in the ice bucket, then spread the red wine bottles throughout the room. This encourages mingling and keeps there from being a crowd around the wine table.
Lastly, make sure you have a way for your guests to tell their wine glasses apart. Guests are always setting down the glass and misplacing it.
Preparing for the Party
Now that the wines are chosen, you can get down to the details of preparing for the party. You'll need to decide if you'll serve food or ask guests to bring food to share. I always use our party as a chance to try out new party food recipes that I've been collecting all year. I suggest keeping it as classy as possible, to match the mood.
We serve finger foods, a selection of cheeses and fruits, a charcuterie plate and some light desserts. Here are some great appetizers that can be served alongside the wine.
I also like to put a label next to each of the food items so I don't have to spend time repeatedly answering questions about the food. Here is a template you can download and use to make food labels (it's a Microsoft Word document). Just type in the name of the dish, print, cut and fold.
During the party, guests can mix and mingle, eat the food, and speak to the other guests. When they're ready, they can approach the wine table and try the wines at their own pace.
Blind Tasting the Wines
The tasting and identifying of the wines is the centerpiece of the evening.
We ask each guest to bring a bottle of wine they love to share with the group and we use those wines as "sip and mingle" wines. They are separate from the blind tasting wines. Guests can sip on these wines when they arrive and ask they mingle, rather than drinking the blind wines.
We've found that the best way to go about this is to have your guests grab a glass of regular wine to start and mingle around until they're ready to start blinding tasting the actual wines.
To enter their answers, each guest will need a tasting sheet. Feel free to download and use the tasting sheet template I made (it's a Microsoft Word document, so you can replace the Varietal Name with the ones you've chosen). The sheet gives the varietal of all of the wines plus space for notes. Next to each varietal is a box where you will mark with # bottle you think it is.
We collect the completed sheets in a bowl and once everyone has finished, we privately take the tinfoil covers off the wine bottles and tally the scores. We then reveal the top three winners and can then choose a prize from three wine-related items we purchased for the party. And lastly, we reveal the bottles so everyone can check out the labels, try them again and have lively discussions on why they missed some and got others.
CONCLUSION
In the end, the effort put into organizing a blind wine tasting party is more than worth it, when you see your guests having such a great time. For months after each of our blind wine tasting parties, we receive tons of compliments on how fun it was and queries about when the next one will be. Perhaps we'll have to make it a twice-yearly party now!
If you choose to put on your own blind wine tasting party, you and your friends will surely love it. Good luck! Once you've held your party, tell us about it in the comments, or if you have additional tips and techniques for putting on an awesome blind wine tasting party, share it below!
Like it? Pin and share it on Pinterest!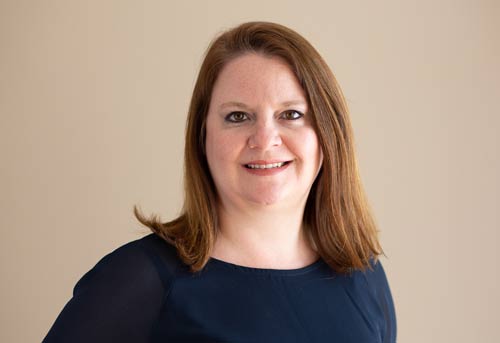 Laura is the founder and editor of the travel blogs Savored Sips and Savored Journeys. She is dedicated to sharing the best information about drinks found around the world.