The Classic Sidecar is a cocktail that everyone can get behind. It's made with just three ingredients, which turn into one of the best cocktails you'll ever sip.
The ingredients in a Sidecar are brandy, orange liqueur, and lemon juice. The balance between sweet and sour is what makes this cocktail so satisfying. If you throw off the balance even a little bit, you'll know it immediately.
The Sidecar was first made around World War I and has maintained its popularity ever since, much like the Vodka Gimlet. You'll find the recipe in two mainstay cocktail books from the early 1900s. And though it's been changed a bit over time, it's still a great drink that deserves its accolades.
How has it changed? The original recipe had a more equal blend of brandy and orange liqueur while the more modern recipe tones down the orange to be more balanced with the orange. It gives a more balanced ratio of sweet and sour.
I still recommend starting with this basic recipe and then adjusting the orange and lemon to suit your personal tastes. If you want more of one or the other, that's up to you.
It's very important to use a fresh lemon for the juice. One lemon yields enough juice for 2 or 3 cocktails.
▹You might also like The Last Word cocktail, a sweet but punchy classic cocktail that combines gin, maraschino liqueur, Chartreuse and lime juice.
What Brandy to Use in a Sidecar
The most preferable brandy to use is Cognac, which is a type of brandy made in the Cognac region of France. You might go for a Martell, Courvoisier, or Hennessy.
>> You might also like to try this Brandy Alexander.
I particularly like Hennessy for this cocktail because the aging the brandy undergoes in French oak imparts delicious vanilla and oak flavors. However, Martell VS is about half the price and is still a really great contender.
You can get these liquors at your local liquor store – they're sold around the world. Or you can buy them online from Saucey or Drizly.
★ Order this and many other liquors from Saucey and have it delivered to your door! Plus get $5 OFF your first order + free delivery with code DRINK5)
Of course, you can also use any brandy you can easily source. Cognac is more expensive than most other brandys, so you might get more for your money elsewhere, but it won't have the same robust flavors of a cognac.
Another option is to use oak-aged bourbon. This is technically referred to as a Bourbon Sidecar, but it's a very good cocktail, and a good substitute if you don't want to buy cognac for this one drink.
What About the Orange Liqueur?
Yes, you need a good orange liqueur for a Sidecar. It's an important ingredient, so we recommend sticking with Cointreau.
Triple Sec is a good second option. It's cheaper than Cointreau is that's important to you. But it doesn't quite have the depth of flavor. Hiram Walker Orange Liqueur is also an option.
How to Make a Perfectly Balanced Sidecar Cocktail
Pour all of the ingredients into a cocktail shaker with ice. Shake it vigorously until really well chilled and frothy, about 15-20 seconds.
Strain it into a chilled martini or coupe glass and garnish with a lemon twist.
Another garnish that some like with a Sidecar is a sugar rim. If you're more of a sweet-tooth, you might want to roll the rim of the glass in cocktail sugar for extra sweetness.
For something extra fun, try this Lemon Drop rim sugar. It's infused with lemon peels and it's delicious on the rim of this drink.
Like this post? We'd love for you to save it to your Pinterest board to share with others! FOLLOW US on Pinterest, Instagram, Facebook for more great recipes! If you made it, post a pic on Instagram and hashtag it #savoredsips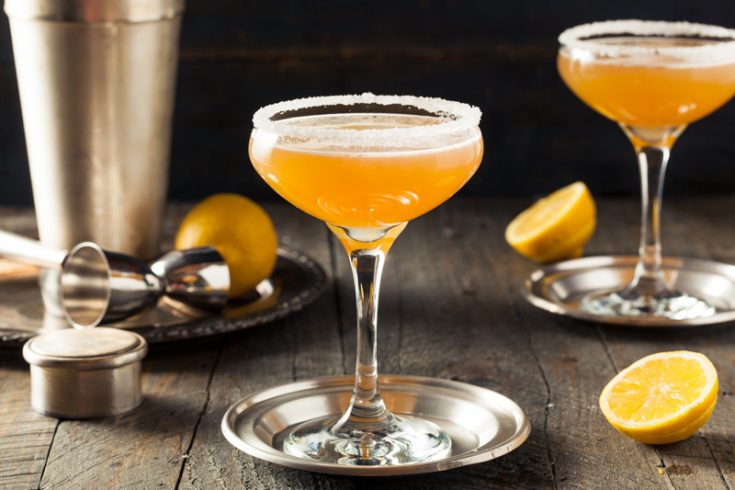 Yield:

1 Cocktail
Sidecar
This classic brandy cocktail has the perfect balance of sweet and sour.
Ingredients
1 1/2 oz Cognac
3/4 oz Cointreau
3/4 oz fresh lemon juice
lemon twist and rim sugar for garnish
Instructions
Combine all ingredients in a cocktail shaker. Add ice and shake until well chilled. Strain into a chilled coupe glass and garnish with a lemon twist and rim sugar, if desired.
Notes
After making the cocktail, you can adjust the level of sweet and sour, adding more of either element until it's to your liking.
Freshly squeezed lemon juice is a must. One lemon will yield enough juice for 2-3 cocktails, depending on its size and juiciness.
Peel off the twist before cutting the fruit to juice it.
Recommended Products
As an Amazon Associate and member of other affiliate programs, I earn from qualifying purchases.
Nutrition Information:
Yield:
1 cocktail
Serving Size:
1
Amount Per Serving:
Calories:

207
Total Fat:

0g
Saturated Fat:

0g
Trans Fat:

0g
Unsaturated Fat:

0g
Cholesterol:

0mg
Sodium:

3mg
Carbohydrates:

19g
Fiber:

2g
Sugar:

12g
Protein:

1g
Pin it for later!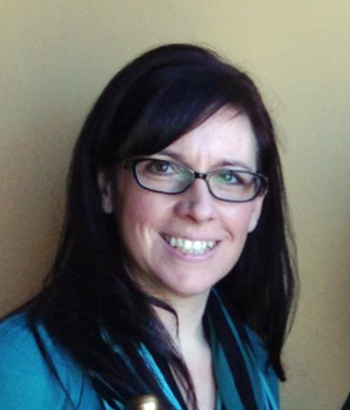 When not mixing up delicious cocktails to enjoy on the patio with friends, Angela is busy writing about food and drinks for three popular food websites, and exchanging creative ideas on social media.