Red Wine Sangria is a fruity and fun way to serve wine at a party or just to sip on a hot summer day.
Looking for other fun summer cocktails to help beat the heat? You might try this Chambord Spritz or this Agua de Valencia Cocktail.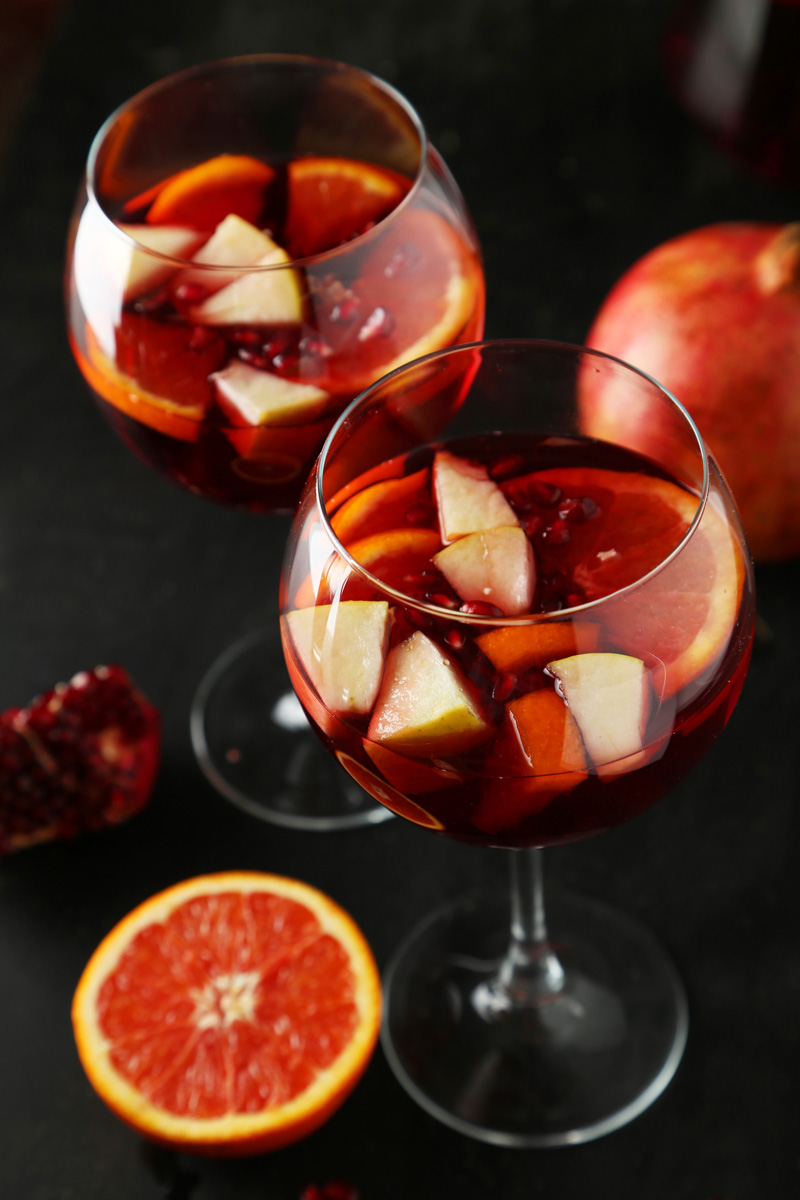 We can thank Spain for bringing us Red Wine Sangria. Even though it's mostly tourists who are drinking it there, they still deserve the credit for the invention of sangria.
It's the best kind of adult punch you can make. It's sweet, fruity, and boozy. With just a few easy ingredients, you can whip up a pitcher of sangria to enjoy.
What's in Sangria?
It should be noted that sangria can be made with red, white or rose wine. There's no rule that it has to be made with red.
What you'll need to make it are:
A pitcher big enough to hold a bottle of wine and fruit.
A bottle of wine, preferably something fruity with low tannins
Fresh fruit (citrus works best – oranges, lemons, limes, apples)
A sweetener, like sugar, maple syrup or my preferred, agave syrup
Brandy (this is optional, but I mean, why not)
What Wine To Use for Sangria?
It's not important to buy an expensive bottle of wine for sangria. The flavors will be masked slightly by the fruit and brandy, so a cheaper bottle is just fine. Don't waste your high-end wine on this.
I typically use a red from Spain to make Sangria. It just feels right. In Spain, they'd be using a red table wine that was new and not aged. And in Spain, that table wine would cost just 1 or 2 euros per bottle. Wish we were there!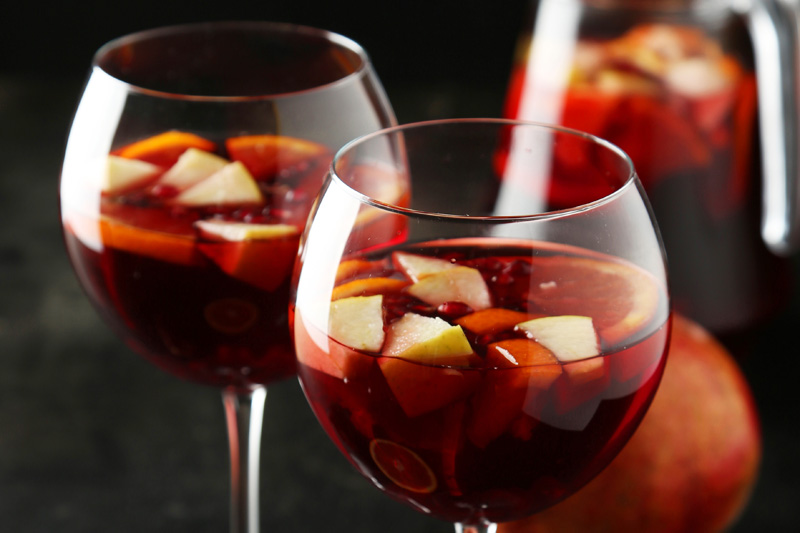 Alas, we're not, but it's still possible to buy red wine from Spain, like a Rioja or a tempranillo from another region, for under $10. If you can find Rioja, go for a joven or crianza (which signifies how young they are). These are cheaper and have less tannins to make the sangria astringent or chalky.
If you can't find a Rioja or tempranillo, you can expand your selection to include a garnacha a pinot noir, or even a fruity Zinfandel or Primitivo.
The wines you don't want to use are aged wines with high levels of tannins, like a Cabernet Sauvignon or a Bordeaux or Burgundy.
How to Make Red Wine Sangria
To make the sangria, start by chopping up the fruit.
There are two schools of thought on this. You can leave the fruit in larger pieces that will stay in the pitcher when the wine is poured, or you can chop them into small cubes that can be poured into the glass and eaten.
I prefer smaller pieces that can be poured into the glass. So I cube the apples into small bits and slice the oranges, then quarter the slices. When I add pomegranates I like to cut them into 1-2″ chunks rather than taking out all of the seeds. Leave any lemon or lime in larger wedges, because those won't be eaten.
Put all of the fruit into the pitcher. Pour in the wine, brandy, and sugar. Stir it all up. Then refrigerate it for a couple of hours to allow the flavors to meld and the fruity to get all mixed in.
That's all there is to it! Cheers.
Like this post? We'd love for you to save it to your Pinterest board to share with others! FOLLOW US on Pinterest, Instagram, Facebook for more great recipes! If you made it, post a pic on Instagram and hashtag it #savoredsips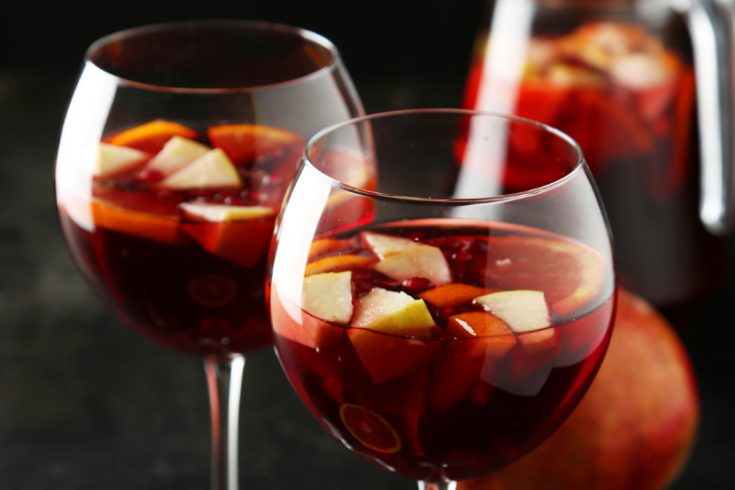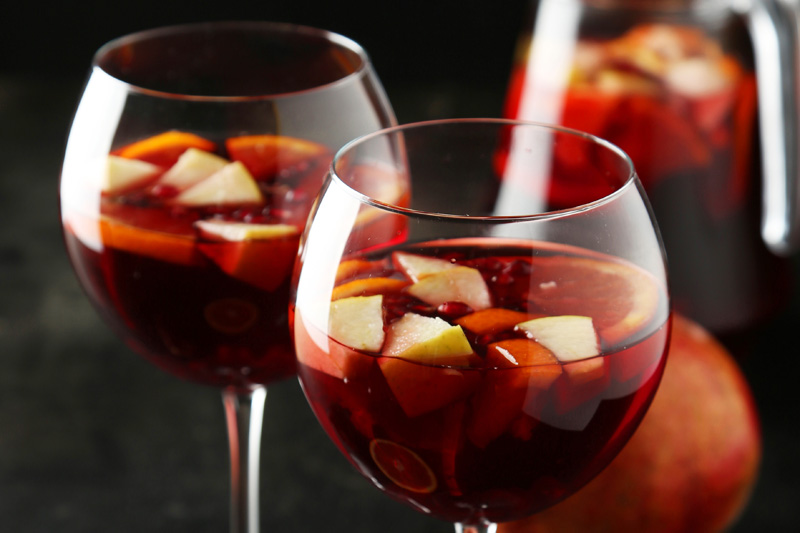 Yield:

6 Servings
Red Wine Sangria
Total Time:
1 hour
5 minutes
Red Wine Sangria is a fruity and fun way to serve wine at a party or just to sip on a hot summer day.
Ingredients
1 bottle red wine
1/2 cup brandy
2 tbsp agave syrup
1 orange, cut into slices, then quartered
1 apple, cubed
1 pear, cubed
1 lime, sliced
1 lemon, sliced
Instructions
Combine the red wine, brandy, and agave syrup in a pitcher. Stir well until syrup is dissolved.
Add in the fruit. Chill for at least an hour to allow the flavors to meld.
Pin it for later!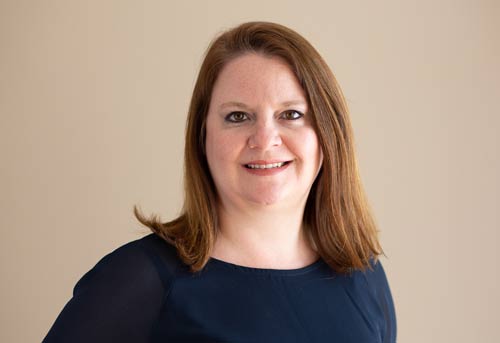 Laura is the founder and editor of the travel blogs Savored Sips and Savored Journeys. She is dedicated to sharing the best information about drinks found around the world.