There's nothing quite like seeing a wine region for yourself, arriving at a Chateau or winery to be welcomed by the winemaker, and tasting the wine that is made with passion and love right where you stand.
If you're a wine lover, there's a good chance you also love learning about wine and enjoy taking wine country vacations around the world to discover new wine regions. We certainly do!
If you're considering a wine trip, you're probably wondering where are the best wine tour destinations in the world for a visit. Some areas are easier than others to visit. Perhaps you have a favorite wine region you've always wanted to visit, or you're just looking for inspiration.
The wine regions we've listed below are some of our favorites, but are also wine regions that welcome guests and want to help you learn as much as possible about their wine.
Don't have a lot of time to read through the various region descriptions and information we have for you?
1. Mendoza, Argentina
The Mendoza wine region is comprised of three different districts: the Uco Valley, Maipu and Lujan de Cuyo. Each of these grape-growing areas produce slightly different varietals, are at slightly different elevations in the foothills of the Andes Mountains, and have a uniqueness that set it apart from the others.
If you're making a wine trip to Mendoza, it's highly recommended to try and visit all three areas so you can see the changes in terroir and climate, and learn about the affect those things have on the taste and appearance of the wine.
As with many other wine regions around the world, there are huge palatial estate wineries that are owned by mega companies, and there are small, family-owned wineries. If you visit a few of each, you'll get the real feel for the Mendoza wine region.
The best way to see the entire region at your own pace is to hire a driver for a few days. You can visit up to four Mendoza wineries each day, if you have a good plan. If you're staying in a Mendoza hotel with a concierge, like the Park Hyatt (which we really loved), the concierge can plan out a wine tasting journey for you, complete with booking the wineries and finding a driver.
There are many wineries to visit in Mendoza, but there were a few we really loved and would like to share with you. We visited Clos de Chacras family winery in Luján de Cuyo, where we toured the vineyards and the underground cellar, before sitting down for a really fantastic wine tasting (see above).
This is one of the families that pioneered the winemaking industry in Mendoza. They also have a full restaurant where you can stop for lunch.
For a bit of a contrast, we also really enjoyed seeing the vast, architectural marval that is the cellar at Bodegas Salentein in the Uco Valley. It's really a sight to see.
The experience at Salentein is more commercialized (it's a huge winery), but that doesn't make it any less worth the visit. They have a nice wine museum, a great tour and tasting, and a restaurant, as well.
⇒ Book a wine tour in Mendoza:
2. Bordeaux, France
More people have heard of wine from Bordeaux than probably any other wine region in the world. It's both the largest and most important wine growing region in France.
Aside from the fact that it's an old-world wine region that has been making wine for centuries, it's also produces highly acclaimed wines that earn the popularity.
While there are over 290,000 acres of vineyards in the whole of Bordeaux, it is split up into a few subregions, or appelations. There are over 7,000 different Chateaux in the region.
This makes it nearly impossible to visit and really get to know the different areas in one trip, especially if it's your first visit. But we think it's possible to get a glimpse of each in a 4-5 day trip, if you move around between the regions.
Throughout Bordeaux, you'll find wines that are designated with their Bordeaux appellation on the label, as well as wines that do not have this designation. That is due to the fact that there are very strict rules governing the production and marketing of wines in this area.
The wine must also be a blend of the grape varietals required for that appellation. For the Left Bank, that blend is heavy on the Cabernet Sauvignon, lighter on the Merlot. For the Right Bank, the blend is heavy on the Merlot, lighter on the Cabernet Sauvignon.
Our favorite appellation to visit in Bordeaux is Saint-Emillion. Not only is that area really beautiful – covered in vines that spread out before your eyes – it's also one of the easiest to navigate. The chateaux are very close together, so you can drive from one to the other in just a few minutes.
This enabled us to visit 7 in one day, though, that's probably too many for most people.
RELATED: Sip on Champagne in the famous Champagne Wine Region of France.
While it's still best to make an appointment in advance to visit the wineries, some accept drop-ins, and you can just stop by when you see a sign out on the road. Definitely make a stop at Chateau La Dominique, a Grand Cru Classe in Saint-Emilion, with high quality wines and a really interesting cellar, designed by famous architect Jean Nouvel.
Stay for lunch or have a nice relaxing dinner at the restaurant, Le Terrace Rouge. We also love Chateau de Candale's amazing views and great food.
⇒ Book a Bordeaux wine tasting tour through Viator.
3. Napa & Sonoma Valleys, California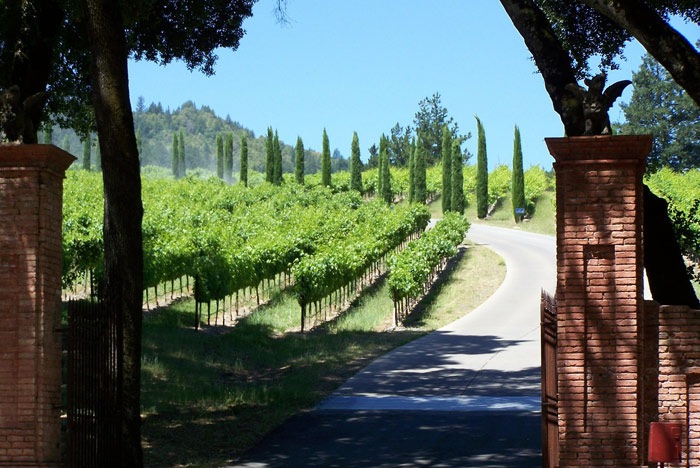 Napa & Sonoma are two different California wine regions, even though they are situated side by side, and only maybe 40 miles from each other. They have a different climate and soil, leading to very different terroir in the wines they produce.
Both have a big differences in the wine tasting experience they offer as well. Although it's definitely possible to visit both in one trip, especially if you have many days to spend, it's probably best to visit one region and learn about it before trying to tackle the other.
Sonoma still has a very laidback lifestyle, with farms and vineyards sharing space along the coastline. There are 17 AVAs (American Viticultural Areas) in Sonoma, at last count. They've added a few recently, in order to differentiate even more between the different climates and soils in the area, all of which produce very different wines.
We like to stay near Healdsburg and visit the wineries nearby with a car, like Rodney Strong and Kendall Jackson. The town of Healdsburg also contains many wineries that are all within walking distance, making a visit very easy.
In Napa, you'll find a very different vibe. The wines are aggressively more expensive, and the tasting room experiences are a bit more upscale and expensive. You can expect to pay $30-$40 for a tasting.
Napa produces some really big, bold Cabernet Sauvignons, and gives no apologies for its high-brow attitude. Visit Peju for their Cabernet Franc, and Alpha Omega for their creme brulee-like Chardonnay.
Napa also has a great wine train you can take for a scenic view of the valley, or you can go on a hot air balloon ride over the gorgeous vineyards.
⇒ Book a Napa & Sonoma Valley wine tasting tour
RELATED: Learn more about the best wine tasting regions in the United States.
4. La Rioja, Spain
Located in the north of Spain, the Rioja wine region is one of the country's most well-known, and one of my favorite places to visit. It's a beautiful area, with so much to see and dozens of bodegas (wineries) with huge underground cave cellars.
The Tempranillo and Granacha grapes are grown abundantly in Rioja, leading to the bright, fruit-forward wines produced there. The Graciano and Mazuelo grapes are also important to the wines of Rioja.
What you'll quickly learn about Rioja is that the wine is as unique as the location. Everywhere you turn is something amazing to see – whether it's the towering mountains, the changing color of the vineyards in fall, or the stunning architecture of the modern wineries.
Rioja is a large wine region and it's split up into smaller growing zones called Alta, Baja and Alavesa. Most tourists tend to center themselves in Alavesa, because it's the easiest to navigate and where many of the wineries are that are open to visitors. We particularly enjoy Eguran Ugarta, Luis Canas, and Ostatu.
For wine tasting in Rioja, you almost always need a reservation (made at least a day in advance). Rarely do bodegas offer a tasting-room-only option, where you can just stop in and taste the wines. Though, in Haro, where wineries like Muga, Roda and Cune are located, it is possible to just stop in.
Haro is the wine capital of Rioja and one of the best places to start or base your wine journey.
⇒ Book a wine tour: Rioja Alta and Rioja Alavesa Wine Tour
5. South Australia (Barossa, Adelaide Hills, McLaren Vale)
If you want to get to know Australia's wine, spending time visiting the wineries of South Australia is a must! From Clare Valley, to Barossa Valley to Adelaide Hills, and McLaren Vale – there's so much to see and taste.
The winery experiences in these regions are second to none. Home to dozens of world-class wineries, you'll want to spend plenty of time exploring the South Australia wine trails.
It's a tall order to try to see all of these wine regions in one trip, but that's just our style! If you're traveling from as far away as the United States or Europe, you'll want to take advantage of the time you have, since flights are not short or inexpensive. Don't worry! It's not only doable to get around to all these areas, it's a fantastic adventure!
A South Australia wine road trip is a great way to learn about the wine and grapes that make this area unique, but it's also a great way to experience the Australian countryside.
As long as you are up for sipping and spitting your way around the wineries, driving through the area in an RV is one of the best ways to experience the area to the fullest.
6. Burgundy, France
France has many wine regions, including Burgundy (or Bourgogne), which are old-world wine regions that have been producing wine since the 12th century. While the wine-making practices have been modernized, there are still many historical remnants in the Burgundy regions.
You'll learn quickly that the Burgundy region is split up into many different appellations, all that span the mountain range
There are four distinct categories for Burgundy's wine. They are Grands Crus, Premier, Régionales and Village. These designations will help you understand the make up of vineyard plots, as well as the historical designations that were formed hundreds of years ago by the monks.
A plot of land that was determined to be the very best for soil and climate are designated as Grand Crus, and they go down from there. A visit to Burgundy is the best way to learn about the wine designations and to understand the changes in climate and terroir.
As Burgundy only grows two main grapes: Pinot Noir and Chardonnay, you will have a chance to really get to know these two grapes.
We recently went on a barge cruise through the Southern Burgundy wine region. The canals in that area meander through the best of the wine growing regions of Côte de Beaune and Côte Chalonnaise.
We went on excursions each day to the wineries and small towns that are surrounded by vineyards. It was a fantastic way to spend a week getting to know Burgundy.
⇒ Find more information about the barge cruise options here.
7. Tuscany, Italy
Tuscany is one of the most famous wine regions in Italy. The region is probably one of the most famous in the world.
Everyone wants to go there, owning largely to the romantic image portrayed of it in books and movies, and its highly romanticized countryside, replete with rolling hills, endless acres of vineyards and olive groves and charming villages. Believe me, it's all true!
Tuscany has a vast selection of iconic and noteworthy wines, from the many different regions it boasts, like Chianti, Montepulciano, and Montalcino. You can visit any of these areas separately and have plenty of wineries to visit without dipping into the other regions at all.
The hilltop towns are a sight to see, and the small family-owned wineries are charming and welcoming.
RELATED: Love Italy? Check out these other popular wine regions in Italy.
Due to the fact that driving through the narrow streets and often-times unpaved roadways that connect the hillside towns, it's not advisable to drive around Tuscany for wine tasting, unless there's a designated driver who is comfortable with these narrow roads.
Instead, we recommend taking a couple of wine-tour day trips with a company who can arrange everything for you. There are so many options.
Book a wine tour in Tuscany:
8. Willamette Valley, Oregon, USA
Located just to the south of Portland, Oregon, is the Willamette Valley wine region, which is the premier wine region in Oregon. If you love Pinot Noir, this is the place for you, as the temperate, coastal growing conditions of the Willamette Valley are the perfect environment for Pinot Noir grapes.
The Willamette valley encapsulating dozens of small towns along the coastal mountain range, and is home to over 400 wineries. Being such a large area, this wine region is really fun to explore.
There are pockets of Willamette wineries in at least 10 different towns where you can stay and explore, without having the same experience twice.
Newberg and Dundee are our go-to towns for a convenient and fun wine tasting experience, but there are wineries all the way down to Eugene Oregon, which is one of our favorite cities in Oregon. While you're in the area, check out these other incredible day trips near Eugene.
Most of the wineries in Willamette Valley have tasting rooms that are open on the weekends (some on the weekdays too). You can usually just walk in whenever you want, so there's no need to plan ahead much.
The wineries are well-marked along the wine routes, so all you really have to do is be prepared to pull over when you see a sign.
As you can see, there are many choices for fabulous wine country vacations around the world. We've made it to every one of these regions, and have loved them all. Drink up and enjoy!
⇒ Book a Willamette Valley wine tour:
9. Stellenbosch, South Africa
The Stellenbosch Wine Region is one of the best places in the world to go wine tasting. It's located just outside of Cape Town, South Africa, and it shines out as a prime example of a great wine tasting experience.
Not only do the surrounding mountains add incredible atmosphere, the wineries are welcoming and set up well for visitors. If you're considering a Stellenbosch wine tour, or have been thinking about which of the South Africa wine regions to visit, you have made a wise decision.
There are many great wineries in Stellenbosch to visit. Each one has its own uniqueness to offer – from the type of wine they make, to the hospitality they have to offer.
We recommend spending at least two full days in Stellenbosch, more if you can, because it's a large area to get around and you'll need time at each winery to really take it all in and enjoy it.
We found that each of the wineries we went to were so welcoming and excited to have us there, that we would spend two or more hours at each, just really enjoying ourselves.
One thing to note about Stellenbosch's wineries, that is different than many other wine regions, is that it's not just a wine tasting. At many wineries, you'll have the opportunity to sit back and relax, not just walk up to the counter, sip a couple of samples, and leave.
Instead, you choose the wines you would like to try from their list and then sit back on the couch or on the patio and enjoy yourself as they come around to pour the next sample. It's not a hurried affair.
10. Champagne (Reims & Epernay, France)
Wine lovers visiting Paris often choose to take a day trip to Reims for Champagne tasting. Getting there via train from Paris is actually very easy and quick. Then you'll have the rest of the day to enjoy the bubbles at a few of the top Champagne houses in Reims – the center of the Champagne world in France.
In Reims, you can visit world-famous estates, such as Veuve Clicquot, Pommery, and Taittinger, or check out the smaller Champagne houses you may not have heard of.
All you'll need are a few advanced appointments, your walking shoes (or a quick Uber ride), and enough time to do it justice. Below you'll find all you need to know about setting up and enjoying Champagne tours and tasting in Reims.
CONCLUSION
With so many great wine regions around the world to choose from, you'll be flying all over the world! We know you're going to love these wine country vacations!
Pin it for later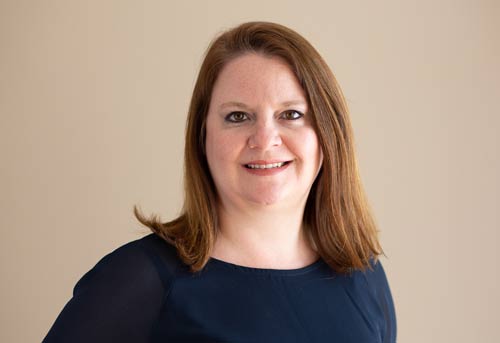 Laura is the founder and editor of the travel blogs Savored Sips and Savored Journeys. She is dedicated to sharing the best information about drinks found around the world.