Though many red wines are fine being served at room temperature, some wines – particularly whites and light reds – are best at a cooler temperature. If you've got a wine rack for your bottles and want to start serving them at the proper temperature, you'll probably want to look into buying a wine refrigerator for your home bar setup at some point.
» You might like Sweet Wines for Beginners.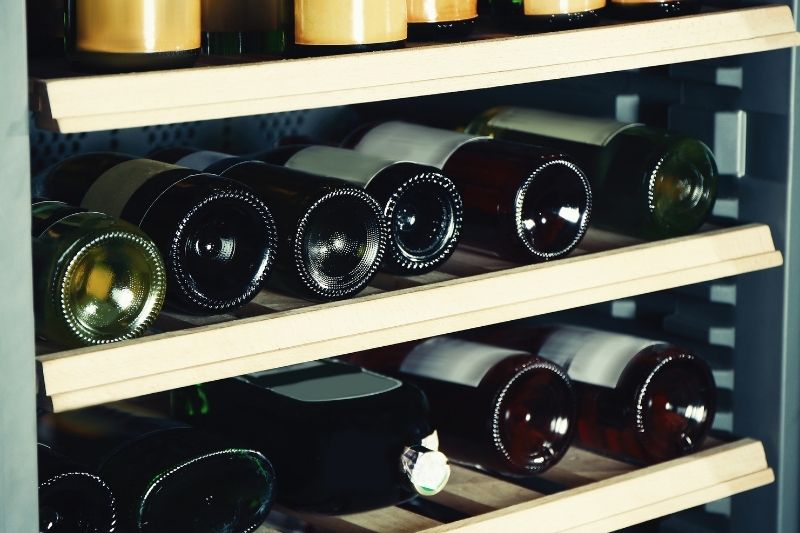 The best wine refrigerators are indispensable for wine lovers who worry about how to best store and serve their wines. If you've started to store up wine at home, you're probably looking into that very question yourself.
In this guide, we'll dive into the questions you'll be asking yourself prior to investing in a wine refrigerator, and we'll give our recommendations based on our own personal experience with wine fridges.
Why Buy a Wine Refrigerator
With a wine refrigerator, your wine is stored in ideal conditions and is ready to consume whenever you want. The convenience of a wine cooler is not having to put wine in the refrigerator in advance and monitor its temp to make sure it doesn't get too cold. And the peace of mind of a wine fridge is that your wine won't spoil due to poor conditions.
There are a few basic rules that you want to follow in order to keep your wine at its freshest and best.
Ideal storage temperature for all wine is between 40-65°F
The temperature where the wine is stored shouldn't changed 5°F annually
Relative humidity should be from 50-80%
A wine refrigerator then isn't just for looks – though it's definitely a great feature in a kitchen – it's mainly for the ability to keep the wine at an appropriate temperature.
That way you store your wine affects its taste and ability to age. Whenever wine is exposed to light, temperature changes, fluctuations in humidity and excessive vibration, it will lose quality. For this reason you will want to keep your wine in either a wine cellar or in a wine coolers.
If you're like me and don't have the room for a wine cellar, you'll have to settle for a wine refrigerator. But don't worry, this is why wine coolers are available in a huge assortment of styles and types that are made by a vast array of manufacturers. There will be one that suits your needs.
Wine Cooler Basics
Wine coolers are mostly built like cabinets that can be used as stand-alone furniture or be built into cabinetry in your kitchen. You will find that wine refrigerators mostly come with glass doors that are double-paned for safety.
Inside a wine fridge, the racks are typically made of chrome that are specially made for wine bottles so they're sturdy, with an anti-tip mechanism.
Most refrigerators come with a digital thermometer so you can see the temperature at all times. It is very important to set it for the correct temperature for the wine that you're storing, so it can be easily adjusted to suit.
Wine fridges can also maintain of the correct humidity and total darkness, so light and sunlight don't ruin sensitive wines.
Generally, wine refrigerators have a capacity of anywhere from 6 bottles to 100 bottles at a time. All of the bottles stored in the refrigerator will have one temperature. However, sometimes it's necessary or desirable for you to store wines at two different temps.
In that case, you'll want to look for a wine refrigerator with two separate temperature compartments, to store different types of wines independent of one another.
There are plenty of designs and materials to choose from and better, more advanced models are always coming out. Stainless steel cases with double glass doors is the norm.
Some wine refrigerators also include security measures. Considering that wine can cost a small fortune (sometimes, even a large fortune), you may want some security.
Types of Wine Refrigerators
Countertop / Small Wine Coolers
If you really do not have any space at all, then you should consider purchasing a countertop model. You can achieve a high quality wine storage for between 6 to 20 bottles of wine. They only take up a few cubic feet of space in your kitchen, dining room or entertainment room. Nevertheless, they are still able to provide you with great wine that has been stored properly.
This is the way to go if you're just trying to store a case or two of wine in a proper temperature. Usually you'll only store either white or red in this size cooler, because there is only one temperature zone. You can find some small units that have dual zones, or two sides, if that's a necessity for you.
Our Recommended Small Wine Fridge
Ivation 18 Bottle Compressor Wine Cooler Refrigerator
18-bottle storage capacity
Smart Wi-fi enabled wine refrigerator
Double-paned glass door keeps interior insulated and protects your collection from harmful UV light
Energy-efficient LED light
Rearrange the shelves to accommodate varying bottle sizes
Temperature Range: 41 – 64°
Nutrichef Countertop Cooler
12-bottle storage capacity
Equipped with an accurate precision compressor cooling technology
Adjustable temperature control
Integrated LED lights and
Built in circulation fan and ventilation grill
Temperature Range: 41 – 64°
Ultra quiet
Freestanding Wine Coolers
A freestanding wine cooler is a larger refrigerator that can store your full collection of wine, typically from 36 to 100+ bottles. On the smaller side, it's about twice the size of a small / countertop wine fridge, or as big as a full-sized refrigerator. These freestanding wine coolers are perfect for a home bar, or a basement man cave.
They do take up a bit of space, but you'll be able to store all of your wine, and typically you'll have at least 2 climate-controlled sections to store different types of bottles. Often, these also come with different sized shelves so you can store larger format bottles or even liquor bottles.
Our Recommended Freestanding Wine Fridges
Danby 36-Bottle Free Standing Wine Cooler
36-bottle storage capacity
3.3 Cubic Feet (93.4 Liters) Free Standing Wine Cooler
Temperature Range: 43°F and 57°F
Energy-efficient, blue LED-illuminated interior
Tempered glass that protects against ultraviolet light
Durable black wire shelves and reversible door hinge
Sleek, modern design
Dual-Zone Wine Fridge
A dual zone wine fridge is great for those who want to properly store all their wine, or at least store both reds and whites in the proper temperature for each. These dual fridges come with two separate compartments that are run by separate thermometers.
Dual-zone fridges come in all sizes, with some smaller capacity sizes as well. However, they are quite a bit more expensive than a single zone.
Recommended Dual-Zone Wine Fridge
Phiestina 15 Inch Dual Zone Wine Cooler
Higher energy efficiency, lower noise.
Dimension(without handle): W14.9" x H33.9" x D22.4"
Temperature Range of upper zone (for white wine) 40-50℉, lower zone (for red wine): 50-66℉
Reversible door hinge
Front vent from kick plate
5 removable shelves
Built In Wine Coolers
If you have the space to design your wine storage into your kitchen or home bar, there are some great options for built-in wine coolers. They can hold from as low as 12 bottles of wine to 150+ bottles of wine, depending on the amount of space you need. The factors to consider are whether you want a full-sized refrigerator, one that can be built under the counter, or one that can be stored inside of cabinetry.
The one featured below is a perfect choice for under-counter in a dedicated bar. It has French doors so you can easily access either the red or white side without disturbing the other and it holds up to 56-bottles.
EdgeStar 56 Bottle Built-In Dual Zone French Door Wine Cooler
56-bottle capacity
Dual zone
Wooden shelves with stainless steel fronts
Temperature Range: 40-65°F
Front-venting design will easily accommodate under-counter, flush-mount and freestanding applications
Designed for standard sized 750ml 2.75″ Bordeaux bottles (larger bottles require shelf to be removed)
CONCLUSION
With the variety of styles and types of wine coolers, you can definitely find the right one to suit your needs. These ones featured above receive great reviews and are highly recommended, but there are dozens of other choices from different manufacturers if you can't find the one you like here.
Like this post? Save it or share it on Pinterest!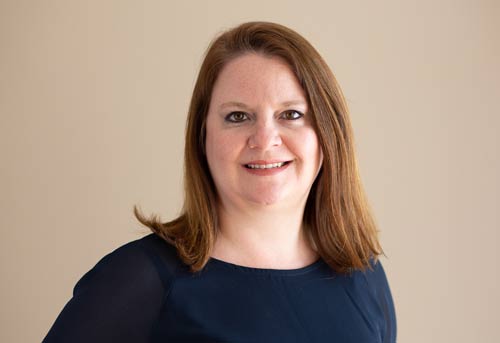 Laura is the founder and editor of the travel blogs Savored Sips and Savored Journeys. She is dedicated to sharing the best information about drinks found around the world.