Oregon's Willamette Valley wineries are well known for Pinot Noir, which is some of the best you'll ever try. It's being grown throughout the 100-mile long and 60-mile wide region, spread along the rolling hills of the valley, crossing dozens of towns.
What started with a planting of Pinot Noir vines in 1965 has exploded into a massive industry of over 700 wineries and 3 million acres. The Willamette Valley offers the perfect wine country experience and it's one of the lesser-explored wine regions in the United States.
Starting just a few miles south of Portland, the region extends south through Newberg, Dundee, McMinnville, and Salem. A wine tasting trip in the Willamette Valley will quickly acquaint you with the star of the show for Oregon wineries. If you're a pinot noir fan, you can't miss the opportunity to taste wine in this beautiful region.
» Looking for more wine regions to explore nearby? We love the Walla Walla Valley and Woodinville wine tasting rooms (both areas that feature Washington State wine).
Willamette Valley Wine Region
You may not have known that Oregon was a premier destination for Pinot Noir, especially if you're not very familiar with new world wines. The cool and temperate growing conditions of the Willamette Valley create the perfect environment for Pinot Noir grapes, and Oregon has been capitalizing on its prime location for many years.
The Willamette valley is home to more than 800 wineries and stretches north to south for 100 miles, encapsulating dozens of small towns along the coastal mountain range. Being such a large area, this wine region is really fun to explore. There are pockets of Willamette wineries in at least 10 different towns where you can stay and explore without having the same experience twice.
★ Plan ahead. Book a Willamette Valley wine tour with lunch from Portland. You can also book a private tour here.
Where to Find the Best Oregon Pinot Noir
Newberg and Dundee are our go-to towns for a convenient and fun wine tasting experience. All along 99W, you will find dozens of wineries to choose from. When you see the signs pointing in every direction, however, you may quickly become overwhelmed. I clearly remember my first trip to the area.
We didn't know which wineries were best, or which ones would offer the best tasting experience, so we just picked at random. You can surely do that, and have a fantastic time, but to help you out, here are two itineraries that will take you to some of the best wineries in the Willamette Valley for Oregon Pinot Noir. Each is an easy route with not too much driving in between the wineries.
Just remember to be responsible with driving if you're going to that visit this many wineries in a day. Share a tasting and be prepared to spit instead of sip. Or hire a driver for the day.
Newberg Wineries
Make your first stop at Archer Vineyards, then head on to Chahalem Winery. Rex Hill Winery has a sensory experience that might help you identify flavors and aromas, while you're tasting their small-production Pinot Noirs. If you want to get away from the bustle of Highway 99, escape to the hills for a stop at Adelsheim, Arborbrook,
Bergstrom
This is a winery you'll find on all of the 'best of' lists for Oregon Pinot Noir. It's always been a family-owned winery and they take great pride in their craft. The Bergstrom tasting room is open every day from 10am-4pm.
You'll be able to try Pinot Noir and Chardonnay made from the grapes of the estates vineyards that surround the tasting room. Definitely make sure you try the Bergstrom Pinot Noir Ribbon Ridge Le Pre Du Col Vineyard.
Address: 18215 NE Calkins Ln, Newberg, OR
Penner Ash
If you ask people where they like to taste Pinot Noir in Newberg, you'll almost always hear Penner Ash. Their wines are nearly always in the 90+ point range with Wine Spectator. The tasting room location up in the hills is second only to the wine in the glass.
Be aware that because of its popularity, the tasting bar is always very busy. You can take your glass and walk around the property to take in the stunning views. They are open every day from 11am-5pm. 
Address: 15771 NE Ribbon Ridge Rd, Newberg, OR
Newberg now has at least ten wineries (this number is constantly growing) within walking distance in the downtown area. If you'd rather not drive at all, this can be a good way to taste a lot without going anywhere.
Dundee Wineries
As we've already mentioned, there are dozens of wineries in Dundee that you can stop at and have a taste. You could easily spend a week in Dundee doing nothing but wine tasting. The best part is that there are a lot of tasting rooms in town, so you can actually park your car and just wander around on foot, which is always a good idea when there's wine tasting involved.
Evening Land Vineyards
If you want to try one of the best Pinot Noirs in the area, make sure you stop at  Evening Land Vineyards, whose 2012 La Source Pinot Noir came in #3 on the 2015 Wine Spectator list of the world's top 100 wines. 
Their downtown Dundee tasting room is open daily from 10am to 5pm. With an advanced appointment, you can also take a guided tour of their historic Seven Springs estate, located 25 minutes from the tasting room in the Eola Amity Hills.
Address: 1326 N Hwy 99W
The Four Graces
You'll find a really nice, relaxing environment at The Four Graces, whose tasting room is located in a small white house just off the main road in Dundee. You wouldn't know you were right in the thick of things once you arrive at the house, with its beautiful outdoor patio area.
They maintain a very high quality in their pinots, including the Doe Ridge Estate Pinot Noir, that you must taste.
Address: 9605 NE Fox Farm Road, Dundee
Dobbes Family Estate
As you're driving (or walking) through Dundee, you'll come upon the Dobbes Family Estate. They make really great Pinot Noir, and surprise, the also make other varietals, including Chardonnay, Viognier, Grenache Blanc, Pinot Noir, Syrah and fortified wine.
After you've visited quite a few of the area wineries, you'll be surprised how exciting it is to try something other than Pinot Noir.
You may have also seen their catchy Wines by Joe or Jovino labels. I feel like there's always something going on at this tasting room. It's a friendly, welcoming place, open from 11am-6pm every day.
Address: 240 SE 5th Street Dundee
Argyle
Argyle is another great alternative stop while touring Dundee, because they also make sparkling wines. The tasting room is large and airy, and they offer a seated, leisurely tasting experience, unlike many of the more rushed experiences in the area.
They are open from 11am-5pm daily and they offer three different tasting flights at $20 each. You can try their sparkling wines, or their Pinot Noirs, or a combination of their wines.
Address: 691 OR-99W, Dundee
At this point in the tour, we like to stop at Red Hills Market for a sandwich to refuel before heading out again. Just outside of town are some great wineries with views like Sokol Blosser, Archery Summit Winery and De Ponte, which are all fantastic wineries to visit.
McMinnville Wineries
McMinnville is the next town you'll come upon while driving down Highway 99 and is the next best area for wine tasting in Willamette Valley. In the downtown area, the place to be is on NE 3rd Street, where there are dozens of tasting rooms, restaurants and wine bars to walk to.
Here you'll find Willamette Valley Vineyards, Eola Hills and Terra Vina Wines. Another area we like a lot is near the town of Forest Grove. You'll find Plum Hill Vineyards, A Blooming Hill Vineyards, David Hill Winery and a sake producer, SakeOne.
How to Get to the Willamette Valley
If you're flying in, the nearest International airport is in Portland. From there, you'll need to rent a car and drive east toward Hillsboro or south toward Newberg to begin your wine journey. The vast majority of wineries are located in and around the towns of Dundee and Newberg.
If you're driving, it's about a 3.5 hour drive from Seattle and about a 9 hour drive from San Francisco. Many people enjoy the drive along the Pacific Coast Highway that passes through some really stunning scenery along the coast.
Most of the wineries in Willamette Valley have tasting room hours from 10 or 11am to 5 or 6pm on the weekends and you can usually just walk in whenever you want, so there's no need to plan ahead much.
The winery locations are really well-marked along the road, so all you really have to do is point your car in the right direction and be prepared to pull over when you see a sign. We like to take Route 99W and stop all along the way.
Where to Stay in the Willamette Valley
The best place to stay will depend on which sub-region of the area you'll be exploring. As I mentioned, we like to take 99W through Newberg and Dundee, so Newberg is a great place to base ourselves from. On the high end is the Allison Inn & Spa, which is the area's top spa resort in Newberg. There's also a typical Best Western in Newberg.
The Black Walnut Inn in Dundee is a small, comfortable Inn surrounded by vineyards, in the moderate price range. Another popular area for wineries is Hillsboro and Forest Grove off Route 8 heading East. In Forest Grove you'll find McMenamin's Grand Lodge.
In Hillsboro, the Embassy Suites is a comfortable and convenient place to stay, and for the budget-conscious, there's a Holiday Inn Express, too.
In McMinnville, you'll feel right at home at the 3rd Street Flats. Each room is decorated exquisitely with a different theme and below the apartments you'll find dozens of cute shops, wineries, restaurants and cafes to keep you busy.
Where to Eat in the Willamette Valley
In Newberg, you don't want to miss a chance to eat at The Painted Lady, where you'll find some of the finest French cuisine in Oregon. Try the multi-course tasting menu with wine pairings. Recipe is another great choice for wine-country cuisine and a great local wine list. They even have their own herb garden.
On the casual side, visit Storrs Smokehouse for some delicious BBQ in a relaxed setting.
The restaurant at the Allison Inn & Spa, JORY, features an open kitchen, bar, and lounge where guests can enjoy wines by the glass and creative cocktails, plus they have an extensive wine list to go with your meal. We love Red Hills Market in Dundee for a quick lunch stop while wine tasting. They have cheeses, charcuterie, craft beer and wine to pair with your seasonal and creative sandwiches and salads. Plus they have wood-fried pizza if you aren't planning to take your lunch to go.
For us, it's hard to pass up an opportunity for a winery picnic. Thistle in McMinnville is an award-winning restaurant on NE 3rd Street that utilizes local ingredients to make their menu. There's a surprising number of International restaurants that have great food. Try Nick's Italian Cafe, La Rambla for Spanish cuisine or Pura Vida Cocina for Cuban.
CONCLUSION
If you ever have the chance to visit this part of Oregon, be sure you have enough time to explore the wineries and see what all the fuss is about. The Pinot Noir in this region is highly celebrated and once you've done a wine tasting at a couple of these wineries, you'll start to see why.
Have you already been to the Willamette Valley wine region? What are your favorite Willamette valley wineries? Tell us about your experience there in the comments.
Like this post? Why not save it on Pinterest!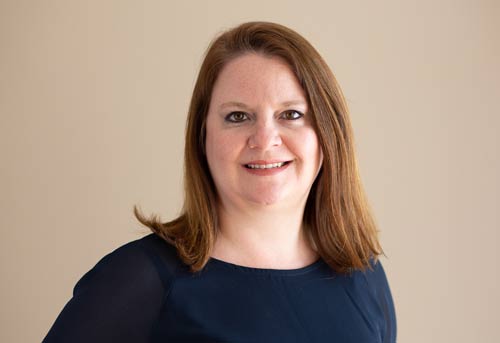 Laura is the founder and editor of the travel blogs Savored Sips and Savored Journeys. She is dedicated to sharing the best information about drinks found around the world.