Stellenbosch is one of the best places in the world to go wine tasting. It's located just outside of Cape Town, South Africa, and it shines out as a prime example of a great wine tasting experience.
Not only do the surrounding mountains add incredible atmosphere, the wineries are welcoming and set up well for visitors. If you're considering a Stellenbosch wine tour, or have been thinking about which of the South Africa wine regions to visit, you have made a wise decision.
There are many great wineries in Stellenbosch to visit. Each one has its own uniqueness to offer – from the type of wine they make, to the hospitality they have to offer.
We recommend spending at least two full days in Stellenbosch, more if you can, because it's a large area to get around and you'll need time at each winery to really take it all in and enjoy it. We found that each of the wineries we went to were so welcoming and excited to have us there, that we would spend two or more hours at each, just really enjoying ourselves.
One thing to note about Stellenbosch's wineries, that is different than many other wine regions, is that it's not just a wine tasting. At many wineries, you'll have the opportunity to sit back and relax, not just walk up to the counter, sip a couple of samples, and leave.
Instead, you choose the wines you would like to try from their list and then sit back on the couch or on the patio and enjoy yourself as they come around to pour the next sample. It's not a hurried affair.
How To Arrange a Stellenbosch Wine Tour
When in Stellenbosch, there are a few different ways that you can go about arranging a wine tour. You can plan it out yourself, hire a car, and drive around to each of the wineries on your list.
If you're careful to spit the wine, or have a designated driver who won't be drinking, this is the way to go. It's easy to drive around the area, the roads are good, well-marked signs everywhere, and the estates are so big, they'd be really hard to miss.
However, most of us want to truly taste the wine while we're out wine tasting, and we want to enjoy the full experience, without having to worry about driving. If this is you, then hiring a wine guide and/or a driver for the day is the way to go.
You can book a private Stellenbosch wine tour, so it's just your people on the trip, or you can go on a pre-arranged group trip. Another option is to do a hop-on-hop-off type of bus tour.
We did three tour types while we were in Stellenbosch. We loved the ease of driving ourselves around, and we liked being able to set our own pace without other people holding us back, but we particularly enjoyed meeting new people and having fun with a group.
So you will need to decide which method you prefer. Maybe mix it up, like we did.
Join a Group Stellenbosch Wine Tour
A group wine tour in Stellenbosch involves being picked up at your hotel or meeting the group at the train station (if you're not staying in town), then visiting 4-5 wineries in the area with a stop for lunch. Usually lunch is taken on your own at one of the wineries you visit.
There will be anywhere from 4-15 others on the trip. If a smaller group is important to you, make sure you check the fine details of the trip before booking. The good part about a group trip is that it's already planned for you, so you don't have to put time into researching which wineries you want to go to, how you're going to get there, or how long you can spend at each.
The trip will be already be arranged. So you just need to show up and have a good time. Check out the tours below from GetYourGuide.com. Each of them is just a bit different, so you should be able to find one that fits your situation. If you're staying in Cape Town, you can even book a trip that leaves from there.
Book a Private Stellenbosch Wine Tour
If you don't think you'll like being with a group, or following a set plan, or if you have specific wineries you were hoping to go to, then booking a private tour is a better way to go for you.
On a private tour, you will be able to request specific wineries, and you can set the speed of the day too. If you'd only like to go to two wineries, or if you want to get to five, you're the boss.
All of the private wine tours listed below offer the opportunity to check out all three of the Cape Winelands areas, including Stellenbosch, Paarl and Franschhoek. It's a great way to see all that the area has to offer, but it might be a lot to do in one day, as well.
You can decide, though, so just let the company know what you would like to do. And if you don't want to do any of the planning, you can rely on the guide to take you to the best spots.
Self-Drive Stellenbosch Wine Tour
If you decide you'd rather do a self-drive tour of the Stellenbosch wineries, you'll have a little more work to do. You'll need to decide which wineries you want to visit, as well as how much time you have to see each.
You'll need to create a driving plan, so you know how to get from one to the other, and how much time it takes. You can typically visit up to four wineries in one day, if you start early.
Three is probably a more reachable goal. If you visit one before lunch, hit up one that offers a great wine-paired lunch, then do one in the afternoon – that's probably about all you can do, especially if you're driving.
Wineries to Visit in Stellenbosch
Die Bergkelder – Fleur de Cap Wine Estate
Die Bergkelder is the home of Fleur de Cap wines. The tour is a bit more industrial than others in the area, but you'll get to see the wine museum and maturation cellar, and taste 5 wines in the tasting room.

Address: Adam Tas Rd, Stellenbosch 7600, South Africa
Simonsig
Tasting can be enjoyed on the patio or in the lovely wine room. A standard tasting includes any six wines from their Cultivar Range, including Kaapse Vonkel and dessert wines, for R50 per person.
Read reviews on Trip Advisor
Website: https://www.simonsig.co.za/wine-tasting/
Address: Kromme Rhee Road, Stellenbosch 7605, South Africa
Phone Number: +27 21 888 4900
Beyerskloof
Beyerskloof focuses specifically on producing quality Pinotage and Cape Blends. They have a lovely, modern tasting room where you can sample their diverse wine portfolio.
Read Reviews on Trip Advisor
Website: https://www.beyerskloof.co.za/tasting-room/
Address: R304 Koelenhof Road, Stellenbosch 7600, South Africa
Phone Number: +27 21 865 2135
Tokara
Sit back and enjoy the great views of the surrounding mountains as you taste through some of Tokara's great wines. There's also a restaurant where you can enjoy a 3-course lunch with wines.
Read Reviews on Trip Advisor
Website: https://www.tokara.com/
Address: R310, Stellenbosch 7599, South Africa
Phone Number: +27 21 808 5900
Spier Wine Farm
There's always a great experience waiting at Spier Wine Farm. It's so much more than a winery. They have wine tasting, picnics, tours, and even an Eagle Encounter. On site is a deli, a craft market, a BBQ, and a restaurant. It's a great place to spend a day.

Read Reviews on Trip Advisor
Website: https://www.spier.co.za/
Address: Annandale Road, Stellenbosch 7600, South Africa
Phone Number: +27 21 809 1100
Muratie
If you want to experience something really unique, head to Muratie, one of the oldest estates in South Africa. The winery maintains the aged feel of the property as one of its most unique characteristics. It's definitely a must see. A standard tasting is R35 per person.
Read Reviews on Trip Advisor
Website: https://www.muratie.co.za/
Address: 44 Knorhoek Road/R, Stellenbosch 7600, South Africa
Phone Number: +27 21 865 2330
Stellenbosch Hotels
If you're going to stay in the area, there are a number of great winery hotels you can stay at, that offer great accommodations. I think it's easier to stay in Stellenbosch than to visit for the day from Cape Town. Plus, it's a fun town to visit.
Here are a few hotels we recommend. You can stay in town, or at the wine estates out in the countryside. The first hotel is in the small town, so you can walk to restaurants and shops. The second two are at wine estates.
CONCLUSION
Stellenbosch is a lovely area to visit for wine, and we know you're going to love it as much as we did. If you get to visit, let us know which wineries you like best. Like this post? Save it to your Pinterest board with the image below.
Pin it for later!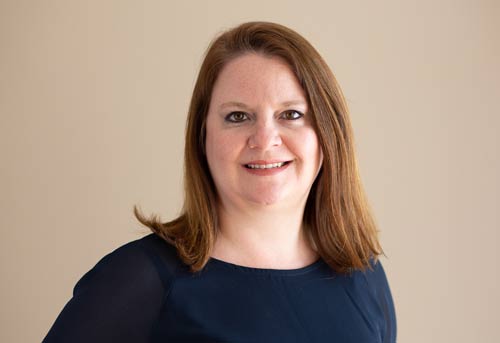 Laura is the founder and editor of the travel blogs Savored Sips and Savored Journeys. She is dedicated to sharing the best information about drinks found around the world.