This article has links to products that we may make commission from.
When we think of Italy, instantly images of stone-baked pizza, gelato, blue skies, beautiful architecture, and warm sunshine spring to mind. And, of course, one of our favorite parts of Italy, a culinary delight that is 100% synonymous with the beautiful country, the wine. Italy is home to some of the most stunning vineyards in the world.
With numerous award-winning wines being created all over Italy, it's easy to understand why it is considered a wine haven. Do you know where can you find the best wine from the best wineries in Italy? There are many famous wine regions in Italy to explore.
I can be totally mesmerized by vineyards. The rows of perfectly manicured vines stretching on forever under a beautiful blue sky are captivating. Just take a look at this video by Claudio Zavagno that shows off the stunning beauty of Prosecco land in Veneto, Italy. If this doesn't convince you to travel to Italy, I don't know what will.
One of the best ways to visualize the vast number of wineries in Italy is on a map, so take a look at this infographic designed by In Good Taste. You'll see that the country is divided up into counties that coincide with the wine regions. The chart below explains which grapes you can find in each region.
We love the vast array of wines you can get in Italy, and the choices there are when it comes to taking a wine tasting trip. You so many people flock to Tuscany for wine, take a second to consider all of these Italian wine areas and see if one might interest you.
You'll also hear us speak of DOCG and DOC wines in this post. In Italy, there is a specific set of rules governing the production of wine, to safeguard its reputation. There are three different categories of decreasing strictness: DOCG, DOC, and IGT. DOCG is obviously the highest in quality standards that you can buy in Italy. It stands for Denominazione di Origine Controllata e Garantita.
Now you know, for when you see it listed on an Italian wine label. The destinations, of course, also give weight to the cost of the wine. DOCG wines sell for for the highest price. You can trust that wines in this category are also of the highest quality.
Check out this site for more information about the Italian wine classifications.
Umbria
Umbria is located in the centre of Italy, and is exactly how you would envision a traditional, quaint, Italian region to be. With historic villages located high on the hills, lush green vineyards covering the hillsides, and pleasant weather when it matters the most, Umbria is a real gem in the wine-making world.
Each year the region produces an average of 26 million gallons of wine, thanks in part to its unique climate. The winters are cool and wet, whereas the summers are warm and dry, with plenty of sunshine. Umbria primarily produces white wines, though ironically one of its most popular wines is a red. Sagrantino grapes are used to produce red DOCG wines that have great depths and complexity. Orvieto is a popular white varietal that produces dry, yet fruity notes, often with citrus aromas.
Tuscany
Tuscany is also situated in central Italy, and is home to 9 DOCG wines, and 33 DOC wines. There's no wonder Tuscany is so popular, as it's home to regions like Chianti, Brunello di Montalcino, and Vino Nobile di Montepulciano. These regions all primarily use the Sangiovese grape.
Chianti is the most famous of all Tuscan wines. Greve in Chianti is the epicenter of this vast region. Montalcino wines are also hugely popular. Produced in a stunning location high on the hilltops, Montalcino is famous for Brunello wines, which have stunning garnet colours and provides notes of vanilla, berries, and even aromatic wood. With countless wineries in the region, Tuscany is well worth visiting.
Mt, Etna, Sicily
Situated in NW Sicily, Mt Etna is a vibrant wine region that is the home of an active Volcano. In the region of Mt Etna, you will primarily find dry wines, both red and whites, though some rose wines are also produced in the region. The region is famous for the Nero D'Avola grape, along with a few other native grapes. Etna Rossos (Etna Reds) have a sharp, yet very pleasant aftertaste, thanks in part to the rich tannins. With a stunning vibrant color, spicy aromas, and tasting notes of berries, Etna Rosso is a firm favorite.
Wine tasting in Mt. Etna is relatively easy, though not all wineries are open for wine tasting. The town of Catania is a good homebase for reaching the wineries on the southern slopes of Mt. Etna. You can drive to many of the wineries within about 30 minutes. Just make sure to plan ahead and make appointments.
Veneto
Like this post? Use the images above to pin it to your Pinterest board!
The 8th largest region in the country, Veneto is located in NE Italy and produces 14 DOCGs and 28 DOC wines. Perhaps the most famous variety of wine produced in the region, is one which is currently taking the developed world by storm – Prosecco. This sparkling wine, made from white grapes, is the champagne of the 12st century and people can't get enough of it. Valpolicella is another popular wine, this one red, which is made from a blend of three unique grapes. Most reds in this region contain Corvina, which is arguably the most popular red in the region.
It's easy to reach Veneto from the Venice airport. You will need to rent a car to get around to the wineries, but it's very easy to form your own self-guided wine tasting tour around the Prosecco area.
Piedmont
In Piedmont, the towns of Alba and Asti are at the heart of the region's wine industry, which is ranked 6th out of the 20, in terms of wine production. Piedmont produces more DOCG wines that anywhere else in the country. There are 59 subregions in Piedmont. And you won't be surprised to hear that it's home to the two hugely popular and renown red wines of Barbaresco and Barolo. Both of these wines offer a unique experience because they are made to age, with intense tannins and acid that allows the wines to balance out to a smooth velvety mouthfeel over time. You can keep one of these wines for 30+ years.
The Piedmont region is located in the foothills of the Alps, bordering France and Switzerland. It has a unique climate and terroir due to its location. Some of the area gets covered regularly with a low-lying fog that helps to ripen the Nebbiolo grape, another popular Piedmont varietal.
CONCLUSION
While we've only listed a handful of where to find the best wineries in Italy, we've included the most popular and easiest to visit. If you're able to get around to a few of these regions, you'll start to see why Italy is so loved by wine and food lovers. The two really go hand-in-hand, and accentuate the culture of the Italians who grow and nurture the vineyards all year round.
In case you're looking for other fantastic wine regions, check out our post on the top 10 wine tasting destinations around the world. We also have a post with the best wine vacation in the United States.
What are your favorite Italian wine regions? Have you visited one that has a special place in your memories?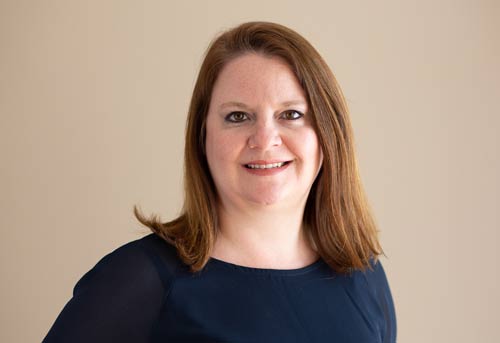 Laura is the founder and editor of the travel blogs Savored Sips and Savored Journeys. She is dedicated to sharing the best information about drinks found around the world.