A tasty duo that is both comforting and classy, wine and pasta are a match made in culinary heaven. From luxurious sips to spaghetti slurps, this phenomenal food pairing is a gastronomic adventure that is nothing less than a brush with foodie nirvana. But when it comes to serving wine with pasta, what is the best wine with pasta?
» Read more about How Many Glasses of Wine Are in a Bottle.
Whether you're craving a sultry red or prefer the crisp pleasures of a finely-crafted white, every grapevine creation has its perfect pasta partner in crime.
Unsure what is the best wine for pasta? We'll uncork the top wine selections for various pasta types to ensure you have a sensational multi-sensory experience.
What Wine Goes With Pasta?
While you might think a pasta-wine pairing is easy, it isn't that simple. One notable key feature to take away from your selection process is to focus on the flavor palette of the sauce rather than the pasta type itself.
Many qualities of wine, such as acidity levels, might clash if paired with the wrong pasta sauce. This is why the best wine to pair with pasta is all about prohibiting an overbearing or bland flavor from your pairing experience.
Pasta Wine Pairing Chart – A Breakdown
By breaking it down into three colors (red, white, and pink) of pasta sauces, these pairings will be easy to remember when your next dinner party or family gathering occurs. Take a look at which wine to pair with pasta to take it to a whole other flavorful level:
Red (Cabernet Sauvignon, Merlot, Sangiovese)
A tomato-based pasta is perfect for the richness of a medium-bodied red wine. With more tannins and a higher acidic content than lighter wines, this lavish drink has a great composition to pair with the acidity of tomato-infused sauces.
From the marvelous marinara sauce of authentically-made bolognese to the hearty pleasures of a lasagna, red wine to drink with pasta will have you in for a terrific treat.
Note: If your tomato-laden pasta has a kick to it in the spice factor, such as a puttanesca, you'll need a light yet bold wine to create harmony between contrasting taste qualities. Try a light red to ensure you have the perfect balance of flavors.
White (Riesling, Pinot Noir, Chardonnay)
Who doesn't love a good cheese and wine party? With cheese and cream-based pasta sauces providing the ultimate comfort food experience, a perfectly paired wine is essential to add a sense of elegance to your dish.
As white (or yellow) pasta sauces don't have a problem with acidity, like their tomato-based counterparts, you can enjoy a variety of lighter wines to accompany your dish.
To revel in the creaminess, you'll need a creamy finish to your wine to bring out the oozy goodness of your pasta sauce, such as an aged and oaked Chardonnay.
Sparkling Wine
Seafood pasta recipes (such as lobster ravioli and shrimp fettucine), go really well with sparkling wine or Champagne.
As seafood pasta is usually accompanied by a "fresh out of the ocean" feel, you'll need a wine pairing that won't overbear that fresh and salty taste. A sparkling white or rose is the ultimate companion to your dish to ensure you don't overpower it with a complex blend. The acidity and bubbles also help to cut through the richness of the sauce, which is often a butter or cream sauce.
Wine and Pasta – A Red & White Affair
Wine is known to be crafted with an abundance of beautiful complexities to produce a symphony of notes to distinguish. What better way to accompany this melody than adding a carb-infused delight to the menu?
Like a foodie fairytale, every shoe has its perfect partner waiting to be discovered to complete its happily ever after, and pasta and wine are no different.
Pin it for later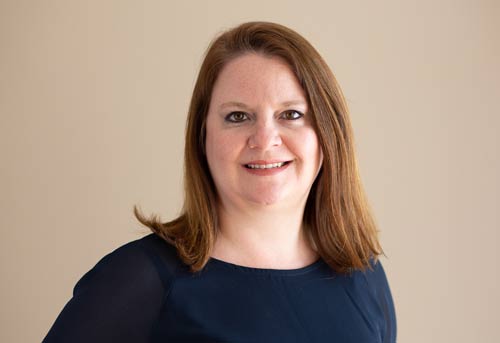 Laura is the founder and editor of the travel blogs Savored Sips and Savored Journeys. She is dedicated to sharing the best information about drinks found around the world.