This article has links to products that we may make commission from.
You may have read our post about the differences between All Grain and Extract Brewing, where we laid out all the pros and cons of each version (if you didn't, you should
go read it now
). The biggest check mark in the favor of extract brewing is the time and space savings. If you're an extract brewer, you probably already know that finding a good extract brewing recipe is difficult and you can never be quite sure if it will turn out well. We've put together 10 great extract beer recipes that we've personally tried. We can confidently say that these extract beer recipes will save you time and effort and they won't leave you disappointed in the end. After you've brewed them once, you'll most certainly want to try them again, and maybe even tweek a few things and start your own version.
American Pale Ale Recipe
A good recipe to start out with for your first few homebrew recipes is an American Pale Ale. It's a style that you likely already know well. It's not too hoppy or high in alcohol, but it's got a great balance of sweetness and hoppiness that is typical from American-style hops. This is a great all-round beer to brew for the first time, and a perfect beer to have on tap during the summer. It won't last long, so you may need to have a second batch going. ☆ See the recipe
here
.
Stone IPA Clone
Many beer drinkers know of and have tried Stone Brewing's excellent IPA. If you like this beer – if you like IPA, in general – this is a good recipe to try. It has 77 IBUs, so it's not light on the hops, and it ends up at around 6.9% ABV. The tropical, citrusy flavor melds well with the piney bitterness and aroma of the hops. There's a reason why so many homebrewers are looking for this recipe. It is one of the most popular IPAs in the U.S. ☆ See the recipe
here
.
German Hefeweizen
Hefeweizen is a wheat beer that typically has flavors of banana and clove. It's a great summer beer that is exceptionally easy to make, so it's a good recipe to learn with and perfect. With a hefeweizen, the type of yeast you choose will have a significant impact on the flavor. This recipe uses the typical hefeweizen ale yeast, which will give more banana flavors than clove, like other yeast strains will. If you use an American hefeweizen yeast, the banana and close flavors will be nearly non-existent. Try a few different ways to see what you like best. ☆ See the recipe
here
.
American Style Amber Recipe
An Amber beer is sort of a nebulous term used for a beer that falls into the color range of amber. This style of beer focuses on the malt, so it tends to be a medium to heavy bodied beer with noticeable caramel/crystal malt flavor. American hops are used, do of course you'll also get that floral hops aroma and slight bitterness. If you like malty, darker beers, this one is for you. ☆ See the recipe
here
.
Red Ale Recipe
One of our favorite beers to brew has been this red ale recipes. It started out as a recipe for hoppy red ale from
Serious Eats
, but we've changed it around a bit and it's even won us a few homebrew competitions. We reduced the hops to make it a more well-rounded red ale, with a slightly sweet malt flavor from the specialty grains. This is a great extract recipe to try if you like red ale. ☆ See the recipe
here
.
American Wheat Beer Recipe
We've added some citrusy and herby notes to our American Wheat Ale recipe that helped us win the Wheat Beer category at a homebrew competition. This beer just gets better with age! It has orange peel and coriander in it, just like the popular Sunshine Wheat Beer from New Belgium. You could also get creative and substitute those ingredients for others, like blood orange or even jalapeno. ☆ See the recipe
here
.
Black Butte Porter Clone Recipe
One of my favorite beer styles is Porter, and I love the Black Butte Porter from Deschutes in Oregon. It has the typical chocolate and roasted malt flavors, but it's not over the top, and it balances nicely with the hops. We've made many porters over the years, but this one always turns out very tasty and is a favorite of our friends whenever we have serve our beer at parties. ☆ See the recipe
here
.
Milk Stout Recipe
If you've ever tried the Left Hand Milk Stout – one of the most popular milk stouts on the market today – you might be tempted to make one of your own at home. No, it doesn't have milk in it, but it does have lactose in it. Lactose is a form of sugar that doesn't get consumed by the yeast in the fermentation process. It adds a smooth, creamy and sweet note to the beer, that you can't really get any other way. ☆ See the recipe
here
. This collection of recipes should keep you busy brewing for a while. Try them out, make some changes and see which ones become your favorites. After you've brewed these beers, come back and let us know how you like them, and how you would change them to make your own unique home brewing recipe.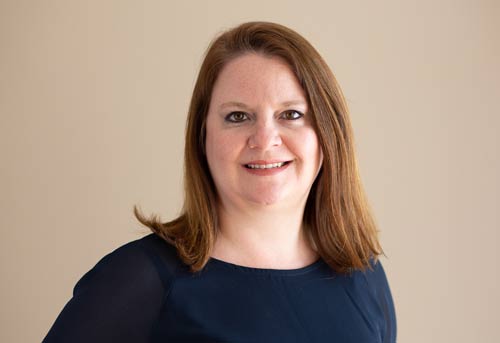 Laura is the founder and editor of the travel blogs Savored Sips and Savored Journeys. She is dedicated to sharing the best information about drinks found around the world.