Being new to home brewing can be daunting. Your first few beer recipes might be better off being called experiments rather than actual beer. But if you're lucky, you'll come across a really great recipe for beginners that will give you confidence that you can brew good beer at home.
This dry hopped red ale recipe from Serious Eats was that recipe for me. One of my first batches of beer was a version of this recipe, and it turned out so good that I almost won a homebrewing award for it, if only I'd known how to properly fill a growler from the kegerator (but that's a story for another day).
The recipe is a good one to start with because it's an extract brewing recipe, so you don't need to have a fancy all grain brewing set up to make it.
What I love about this recipe is the citrus aroma of the hops (which is achieved by dry hopping with Amarillo hops). It gives a nice nose to the beer that prepares you for the bitterness you'll find when you take your first sip. If you're not a big hops fan, you might find the bitterness level a little overwhelming, though it's balanced with a bit of sweetness.
I toned down the hops a bit by halving the hops bill, and that brought the IBUs down to 29 and produced a much less bitter beer.
Dry-Hopped Red Ale Recipe
The original recipe for this dry-hopped red ale beer comes from Serious Eats, and that's where you can find the instructions for brewing this Red Ale.
However, I adjusted the amount of hops for the recipe and find it to be a little more approachable and balanced, so I'm going to include my ingredients list here, in case you want to adjust the recipe as well.
Ingredients:
6 lb light pilsen DME
1 lb CaraRed malt
8 oz Crystal 60L
3.2 oz Carafa I (intended for 2 oz, got 0.2 lb instead of 2 oz.)
0.5 oz Centennial (60 minutes)
0.5 oz Centennial (15 minutes)
1 oz Amarillo (5 minutes)
1 oz Amarillo (dry-hopping)
1 tsp. Irish Moss
Wyeast American Ale (1056)
You can find the DIRECTIONS for brewing here.
Specifics and targets for this beer:
1.059 OG
1.015 FG
5.7% ABV
29 IBU
If you brew this beer, let us know how you like it!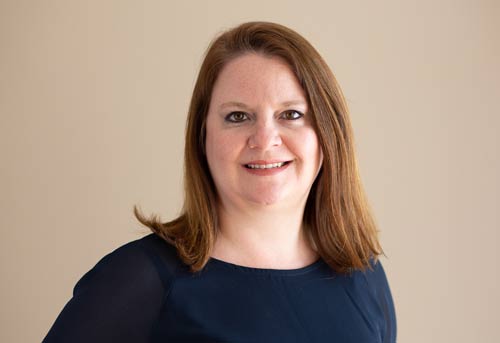 Laura is the founder and editor of the travel blogs Savored Sips and Savored Journeys. She is dedicated to sharing the best information about drinks found around the world.