This recipe is one of my favorite extract homebrew recipes. It's one of the first that I made and it's become a huge fan favorite at our house. You'll find it on tap in our kegerator more than any other recipe.
The component that makes this beer so enjoyable is the orange peel and coriander, which gives it a fresh citrusy, and slightly herbaceous flavor and aroma.
The orange peel gives a slight brightness to the flavor, but what it really does for this beer is in the nose. The scent of orange mingles with the Hallertau hops to greatly enhance the aroma of the beer.
Another fun part about this recipe is the ability to get creative and change it up with very little risk. Instead of the orange peel, try mandarin or lime. Or add some jalepeno and see how that changes the end result. There are many ways you can experiment with this easy-to-make beer.
» Check out our other homebrewing recipes.
Citrusy American Wheat Ale Recipe
Ingredients:
4 oz. Gambrinus honey malt
3.3 lb. Bavarian wheat LME
3.0 lb. Bavarian wheat DME
1.0 oz. Hallertau Hersbrucker hops
0.4 oz. dried bitter orange peel
2 tsp. crushed coriander
1 tsp. Irish moss
Wyeast 1010 American Wheat yeast
Targets:
1.049 OG 1.011 FG 4.8% ABV 17 IBU
Setup:
3.5 gal water in brew pot
0.5 gal water in steeping pot
0.5 gal water in sparging pot
Instructions:
Put the honey malt in a mesh grain-bag. Place the bag in 3 gallons of water in a 5 gallon pot and immerse the grain.
Start to heat the water. When the temperature reaches 155°, remove the grain bag.
Bring wort to a full boil. As the water heats up, add the liquid malt extracts, stirring until completely dissolved.
After the wort has boiled for 45 minutes, add 1 ounce Hallertau Hersbrucker hops, 0.2 oz orange peel, 1 tsp. crushed coriander, and 1 tsp. Irish moss in a mesh bag.
After 10 minutes have passed, remove from heat. Add remaining orange peel and coriander.
Cool wort by placing pot in ice bath or using a wort chiller, until it is below 85°F. Transfer the wort to a sanitized fermenter. Top up your fermenter to 5 gallons, using refrigerated, sterile water.
Take a gravity reading and note the gravity to help determine the final gravity after fermentation is complete.
Once the wort is below 70°F, pour in the yeast and agitate. Cover the fermenter with a sanitized stopper and airlock. Ferment in dark place with a consistent temperature.
If you brew this beer, let us know how you like it! If you're just getting started with homebrewing, check out our post on the home brew supplies you'll need to start brewing your own beer.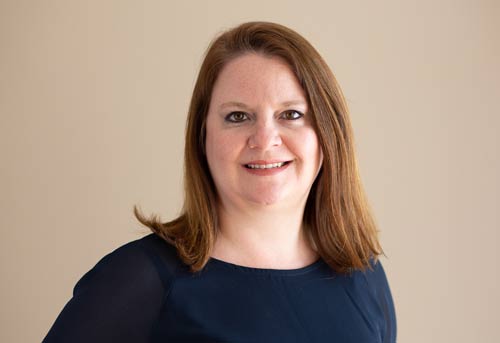 Laura is the founder and editor of the travel blogs Savored Sips and Savored Journeys. She is dedicated to sharing the best information about drinks found around the world.