⇒ Looking for other wine regions to visit? Check out this list of the best wine vacations around the world.
Grape varieties
Featuring around 155 grape varieties, Australian wine scene will charm you with its diversity. Shiraz, also known as Syrah, is the most popular and wide-spread grape variety in Australia, with some of the oldest Shiraz vines in the world. Shiraz wines are known for their numerous styles, ranging from juicy wines with rich blackberry and plum flavors to exquisite wines with distinct regional characteristics. The Chardonnay grape is the second most popular option that, along with Shiraz, accounts for 44 percent of Australia's wine production. When it comes to other options, Australia also features Mediterranean varieties, such as Moscato, Vermentino and Montepulciano, as well as the much loved Pinot Noir, Sauvignon Blanc and Cabernet Sauvignon. Australian winemakers are re-discovering the forgotten value of older varieties, such as the white Chenin blanc grape and the red Mourvèdre and Grenache.
Australia Wine regions
Stretching across six states, there are 65 Australian wine regions featuring different climate, types of soil, geography and topography. From the highest and coolest vineyards in the Granite Belt region to hidden
wineries in small towns
, there's plenty of wine destinations to visit. Adelaide is the wine centre of South Australia, and the largest region in the country. The Barossa Valley is the most prestigious wine growing area in the region with some of the world's oldest vineyards, nestled just a few miles away from Adelaide. New South Wales accounts for 31 percent of Australia's total wine production, with most popular areas being Riverina, also known as Murrumbidgee, the historic Hunter Valley, Mudgee and Orange. Margaret River, Yarra Valley and Tasmania are also popular cool wine regions where you can have a sip of elegant Australian wines.
How to Choose the Best Australian Wines
The Inexpensive vs. the High-End
The more affordable Australian wines come from the entire region of South Eastern Australia, which means that they typically don't have regional characteristics. They are more user-friendly, with intense grape flavors and playful labels. More expensive Australian wines are known for their region-specific flavors. While the inexpensive varieties are typically drunk young, the high-end options are more serious, and are left to age for a few years or more.
Classic Choices
With some of the oldest vineyards in the world, Australia features a range of rich, classic wines that you simply have to try. If you want to taste
Australia's fine white wine
, these options should be at the top of your list:
Blend of Sauvignon Blanc-Semillon
Barossa Valley Riesling
King Valley Chardonnay
For classic reds, try the Ninth Island's Pinot Noir, an exquisite Tasmanian option, and the elegant Peter Lehmann Cabernet Sauvignon. Dean Hewitson's savoury Old Garden is yet another classic red wine made from the Mourvèdre grape variety planted in the 1840s. If you're a wine connoisseur, you'll be charmed by the rich taste of these wines. And if you're not, there's no better way to start than from Australia's finest.
Innovative Options
Australia's wine scene is also marked by some of the new stars that have found their way under the spotlight over the recent years. Innovative grape varieties and styles have brought rich
new wines
with distinctive regional flavors that can stand proudly next to the old classics. Coming from cool Adelaide Hills, the rich, elegant and fresh BK Wines One Ball Chardonnay is undoubtedly one of the most popular new options, along with the Brash Higgins Nero d'Avola, a Mediterranean variety with a savory, tangy flavour.
CONCLUSION
From new flavours made from innovative grapes, to old classic wines with a long tradition, Australia will delight you with its wine selection and transform you into a true connoisseur.
Like this post? Why not pin it on your Pinterest board?
About the author
Marie Nieves is a lifestyle blogger who loves unusual trips, gadgets and creative ideas. On her travels she likes to read poetry and prose and surf the Internet. Her favourite writer is Tracy Chevalier and she always carries one of her books in her bag. She spends most of her free time at home walking her Labrador Retriever named Max. She is an avid lover of photography who loves to talk about her experiences. You can find Marie on
Facebook
or follow her on
Twitter
and
Pinterest
.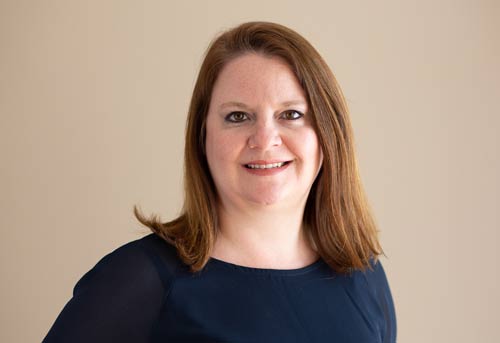 Laura is the founder and editor of the travel blogs Savored Sips and Savored Journeys. She is dedicated to sharing the best information about drinks found around the world.