Cold Brew can be found in almost every trendy coffee shop worldwide. But really you don't even have to leave your house to get your caffeine fix when you make it yourself. You just need to know the best coffee for cold brew, to get the best results.
While the method of making cold brew is very simple, the complexity lies in the roast of the beans and coffee grounds. As any coffee lover knows, not all coffee roasts and blends are the same. Each has a complex flavor profile best experienced through either hot or cold brewing.
» Try this Homemade Brown Sugar Simple Syrup in your cold brew for a caramelly burst of sweetness.
Find the best cold brew coffee grounds and beans below, as well as ways to make the perfect coffee for a cuppa cold brew.
» You might like Can You Use Evaporated Milk for Coffee? and Espresso Beans vs Coffee Beans: What's the Difference?
Choosing the Best Coffee for Cold Brew
A cold brew often gets grouped with an iced coffee, frappe, or sometimes an iced coffee frappe. Whereas an iced coffee or frappe needs hot brewed coffee to be cooled down, a cold brew doesn't require any heat at all. In fact, the water doesn't even need to be any warmer than room temperature.
Cold extraction prevents bitterness and a lower acidity level in coffee than hot brewing does. The coffee extraction takes a few hours (sometimes a whole day) for a more condensed and intense flavor. It's beneficial to have a good grasp of the coffee taster's flavor wheel to understand what flavors you like and which you don't.
While flavors are more condensed through this method, even the best ground coffee for cold brews will taste muted. You'll also need twice as much time and twice as many beans than when preparing hot coffees. In that aspect, having the best cold brew coffee beans will save you a lot of time and money.
Factors To Consider When Making Cold Brew
While making a homemade cold brew is pretty straightforward, finding the best coffee for your cup depends on a few factors.
Preparation Method
The most common way to make a cold brew is through immersion or slow-drip. The immersion process is the easiest for homebrewers because it doesn't require any extra equipment. All you need to do is immerse the coffee grounds in water for a few hours and wait.
If you're an avid coffee drinker, you might already have a French press like this Bodum Chambord French Press to help with the extraction. If not, you can use a cheesecloth or clean pillowcase to filter your coffee.
Which Blend is Better?
Typically the best blends for good coffee for cold brew aren't blended at all. Single-origin blends are the best to use for this beverage because of their robust and bold flavors, and extracting flavors this way allows you to experience the depth of the bean.
Light or Dark Roasts?
Lighter floral and fruity notes need hot water to best extract their flavors. Robust earthy tones shine through with cold brews and sometimes overpower the more delicate notes. This is why the best beans for cold brew are medium to dark roast beans.
Coffee Beans or Ground Coffee?
Depending on your preparation method, buying either form is fine. When you grind your beans, the best is a coarse coffee grind. A fine, coarse grind can complicate the filtration process by clumping together and causing a bitter taste.
Which Roasts and Blends to Use for Cold Brew
The U.S cold brew coffee market has grown steadily since 2015 and is estimated to increase by over 800% by 2025. Naturally, with popularity comes a higher demand, and in an attempt to stand out from the crowd, a few companies will create their unique coffee roasts and blends.
You don't need to have the best coffee in the world for your cold brew, but knowing your blends and the difference in coffee roasts can be helpful. Here are a few medium to dark roast blends we recommend:
Stone Street Cold Brew Coffee is an excellent single-origin medium and dark roast option. This brand is made explicitly for cold brews and has a few flavor profiles to choose from to elevate your cold brew experience.
Death Wish Coffee is the most robust blend on the recommendation list. They ensure a strong medium to dark Arabica and Robusta roast coffee. Expect a caffeine punch with cherry and chocolate notes.
Kicking Horse Coffee is a medium whole bean roast best prepared through cold brews, a French press, and a drip machine. Flavors include a honeyed berry body with milk chocolate and sugar cane hints.
Frequently Asked Questions
What is cold brew?
Cold brew shouldn't be confused with iced coffee. Whereas iced coffee starts out with brewed coffee that's been cooled, cold brew isn't brewed with hot water. Instead, cold water is slow dripped over ground coffee beans for a long period of time to extract the flavor.
How do you store coffee beans?
Store coffee beans in an air-tight container to keep the beans fresh. They don't need to be put in the freezer as some people suggest. Just keep them at room temperature, but not in direct sunlight or in a place here heat often fluctuates, like right next to the stove.
Will ice cubes water it down?
Adding ice cubes to cold brew will water it down slightly as the ice melts. That's why we like to make coffee ice cubes to use in our cold brew and iced mochas. You can make the cubes with your cold brew to keep the flavor and style consistent. They keep in the freezer for months.
What Are the Best Coffee Grounds for Cold Brew?
Of course, the best coffee to make cold brews depends on your favorite coffee notes and flavors. There is no one cup fits all, but generally, a coarsely ground medium to dark roast is the best option to opt for.
Pop in a few coffee ice cubes so you don't water your drink down and enjoy your new ice-cold coffee fix.
Like this post? We'd love for you to save it to your Pinterest board to share with others! FOLLOW US on Pinterest, Instagram, Facebook for more great recipes! If you made it, post a pic on Instagram and hashtag it #savoredsips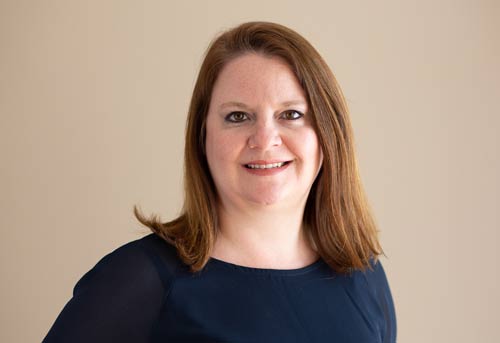 Laura is the founder and editor of the travel blogs Savored Sips and Savored Journeys. She is dedicated to sharing the best information about drinks found around the world.