Looking for fun and festive 4th of July cocktails to serve at your holiday barbecue or get together? Get inspired by these red, white and blue cocktails.
A bright and sunny 4th of July is the perfect opportunity to try those colorful and patriotic cocktails you've been eyeing. We've put together a great selection of cocktails created and perfected by fellow food bloggers and drink experts for you to enjoy!
Many of these cocktails can be made in large batches so you can serve more than one at a time. All you need are the glasses and a few different types of berries and you're ready to go.
» In the mood for summer cocktails? Try these great tropical summer cocktails.
Firecracker Mascato Berry Sangria
If you are looking for the perfect summertime cocktail, you can't go wrong with my Firecracker Mascato Berry Sangria. Traditionally, mascato is a little too sweet for me. But trust me, the mascato really sets off the fruit. I would classify this as a dessert cocktail since it has the addition of the ice cream.
Grilled Watermelon Habanero Margarita
Grilled Watermelon Habanero Margarita: Sweet-Spicy and addictively Yummm margarita infused with Caribbean flavors!! This margarita is what summer days are made of, easy, breezy and absolutely MUST for your parties.
Frozen Red, White & Blue Lemonade Cocktail
Layers of vodka-spiked lemonade, grenadine and blue curacao slushie make up this refreshing summertime slush perfect for the 4th of July. It's cold, refreshing and uses only 4 ingredients.
Alcoholic Shirley Temple
Prosecco, pineapple and grenadine makes this refreshing, bubbly drink perfect for the 4th of July! With only 3 ingredients it is reminiscent of what you were raised on but with the perfect bubbles only Prosecco offers.
Lemonade Moonshine
It's so easy to make Lemonade Moonshine! You're going to love this delicious, refreshing drink that is sweet-tart and oh-so delicious. It's lemonade with a kick.
Farmer's Daughter Strawberry Cocktail with Basil
Warm summer nights were made to be enjoyed with fresh fruit cocktails, and this Farmer's Daughter Strawberry Cocktail with Basil is utterly refreshing and delicious.
Frozen Gin & Tonic Slush
Summer just got better with this frozen gin and tonic slush. In the heat of the summer this slush is a refreshing way to cool down and relax. So simple, and so delicious in frozen form.
Strawberry Frose
This Strawberry Frosé recipe is the perfect summer frozen cocktail. It is basically a cold, refreshing and delicious grown up slushie. Also one of my favourite ways to use an ice cream maker – creates the perfect slush texture.
Blue Lagoon Cocktail
Here's the Blue in your Red, White & Blue! Enjoy a refreshing Blue Lagoon Cocktail this Fourth of July! This easy blue drink features vodka, blue curaçao and lemonade. The lovely blue color of the cocktail looks fun and exotic, but it really is very simple drink to make at home
Raspberry Gin Fizz
Raspberries are the perfect addition to a gin fizz to liven it up and make a vibrant, tasty cocktail. You'll end up loving this raspberry gin fizz.
Star Spangled Sangria
Moscato and berry vodka blended with sweet flavors and topped with patriotic colored fruits, perfect for your next 4th of July party! It's so light and refreshing and full of the best fruits!
Strawberry Lemonade Vodka Cocktail
Strawberry Lemonade Vodka Cocktail combines the flavors of fresh strawberries, lemon sorbet and vodka into one amazing mixed drink! This simple and refreshing vodka lemonade is one of our favorite party cocktails!
Hippie Juice Recipe
Our Hippie Juice recipe is the perfect simple, easy, refreshing summer drink for a party. It's fruity, fun, Big Batch cocktail perfect to make for a crowd!
Watermelon Poptini Cocktail
Watermelon Poptini, an easy summer cocktail recipe with watermelon, watermelon vodka, honey, lime, and Pop Rocks! Jazz up your summer cocktail with this festive candy.
Boozy Lemonade Blueberry Cocktail
A drink for the height of summer, this lemon + blueberry cocktail is oh-so refreshing and packed with big blueberry flavor. Refreshing and full of blueberry flavor, the color is gorgeous too.
Blackberry Whiskey Lemonade
This refreshing blackberry whiskey lemonade cocktail is perfect for summertime! A sweet and refreshing whiskey cocktail recipe with sweet blackberries and a hint of earthiness from fresh rosemary.
Red, White & Blue White Wine Spritzer
An easy & gorgeous wine spritzer recipe featuring fresh strawberries & blueberries + white wine for a patriotic "Red, White & Blue" theme without any food dyes. Fix this bubbly cocktail all summer long when you need a refreshing drink with a little buzz.
Strawberry Gin Smash
This fresh and fruity strawberry gin smash is a super simple cocktail that is perfect for summer! Strawberry Gin Smashes are a fun, modern twist on a Tom Collins: instead of being bubbly lemonade with gin, it has muddled strawberries and a nice squeeze of lime.
Very Berry Wine Slushie
Any adult beverage won't do in the heat, but an adult beverage that is made into a wine slushie boasting three flavors is a pretty genius idea. Say hello to these Very Berry Wine Slushies!
Raspberry & Blueberry Silver Tequila Mojito
Enjoy a Raspberry and Blueberry Mojito – with tequila! Yes, you can make a cool and refreshing mojito with tequila in place of rum. It's a fun twist on a classic.
Conclusion
Whether you like gin or vodka, frozen or iced there is a festive drink recipe here just waiting to be served up with an umbrella at your next holiday gathering.
»Have you heard about Saucey? Order online and they'll deliver your order with 2-hour or 2-day shipping in 20 major US cities. HUGE selection. No minimums and free delivery! Take $5 off your first order with code "SAS"!
Like this recipe? We'd love for you to save it to your Pinterest board to share with others! FOLLOW US on Pinterest, Instagram, Facebook for more great recipes! If you made it, post a pic on Instagram and hashtag it #savoredsips
Pin it for later!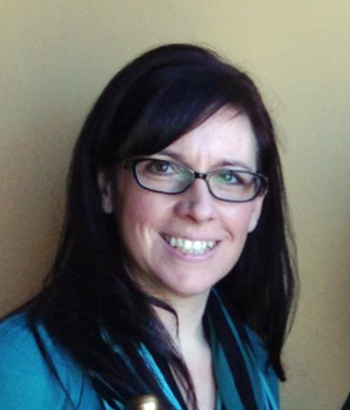 When not mixing up delicious cocktails to enjoy on the patio with friends, Angela is busy writing about food and drinks for three popular food websites, and exchanging creative ideas on social media.