Wouldn't it be great to have a fully functional, turn-key solution to homebrewing that would return more consistent results and allow you to be more creative? There are now quite a few home brewing systems on the market that will do just that.
If you're the type of person who wants to make consistently good beer without having to manage the entire process, step-by-step, or who wants to have as streamlined of a process as possible, without leaving too much room for error, then a home brewing system might be for you.
If you've been making homebrew for a while, you've probably thought at least a time or two of streamlining your efforts and making the process just a little easier. I've certainly had that thought more than once.
I think all home brewers come to a point where they either want to expand their systems and head more toward a semi-professional set up with full control, or they want to streamline as much as possible and just enjoy the brewing process without having to deal with all the variables.
A home brewing systems isn't for everyone. There are many homebrewers who love the granularity of the process and being able to adjust and manipulate their results down to the very finest details. A home brewing system is probably not for those type of brewers.
But for those of us who don't relish the minute details, a home brewing system is efficient and helpful – like having an assistant to take care of the details – and it will completely change the way you home brew.
Now you can bring the latest technology into the beer brewing process and not only speed things up, but also hopefully produce better beer.
Below you will find the best home brewing systems and brewing system reviews to help you find the best option for you. Haven't gotten this far in your homebrewing journey yet? Check out our guide on what beer brewing equipment you need to get started.
Best In-Home Beer Brewing System Comparison Chart
Below you will find the best home brewing system for the money, as well best-rated home beer brewing systems reviews to help you find the best choice for you. Unfortunately, there isn't a one-size fits all option, as different things are important to different people.
The one thing that can be guaranteed though is that you'll soon be serving up the perfect frothy mug of beer from your own tap. And nothing beats that!
To make sorting through the options of the best complete brewing system easier we've come up with this handy comparison table. It lists all of the main features and specifications useful for picking out the right home brewing system for you.
How to Choose the Best Brewing System
First of all, every system is different and offers a completely different brewing experience. Have you already decided if you want to do extract vs all grain brewing? You can find systems that make pre-formatted extract brews that are incredibly easy but don't necessarily produce the best beer.
And there are systems that allow you to make your own recipe with all-grain ingredients, but then takes care of the rest of the process automatically. Finally, some systems are designed for advanced home brewers who want to improve their beer making abilities dramatically, but still need to be able to do it in an automated, streamlined way.
What system you choose will depend greatly on the following factors:
Ease of use
Variety and quality of beer you want to make
Space limitations
Price
Ability to customize the process
Amount of time needed to brew
We reviewed six of the top-selling beer brewing systems to include the most important features and functionalities of the systems, in order to help you narrow down the choices and decide which one is right for you.
Home Brewing System FAQs
Before you leap into making a decision, here are a few of the top questions that get asked about home brewing systems. Hopefully these questions will help you make a decision.
---
Question: What is an automatic home brewing system?
Answer: An automatic brewing system like the ones listed below help you automate the process of making beer, which can be very involved and time consuming.
Each system has its own method for helping you achieve the final result, which can include a lot of manual involvement from you during the process, to almost no interaction at all.
---
Question: Do I maintain control of the beer brewing process when using an automatic beer brewing system?
Answer: If you want to maintain full creativity and control of the final product, you will want to look at a specific type of system that allows for adjustments. Some of the current systems don't allow you to make adjustments to the beer during the process. You basically set it and forget it, for the most part.
Some brewing systems do allow adjustments and interactions. So you need to make sure you find the one that suits you best.
---
Question: Can I create my own recipe to use in a complete home brewing system?
Answer: The answer to this varies by machine. Some automated systems require you to purchase special recipes from their vendors and some allow you to put together your own recipe. Before making a decision on a brewing system, be sure you know the full details.
It can be very easy to use a pre-packaged recipe – you don't have to go to the brew store or order ingredients, you don't have to worry about sourcing hard-to-find ingredients, etc. – but it can also be very limiting, especially if the recipe choices aren't vast. You also don't get a say in adjusting the recipe if there's some part of it you don't like or want to experiment with.
---
Question: How is the beer stored after the process if completed?
Answer: Again, each beer brewing machine varies. You will find that some have the ability to keg the beer after brewing, for which you would need a kegerator or way to refrigerate the keg for serving. Many of these systems make a small batch that can be stored in a mini-keg in the fridge, and some even come with that keg attached.
However, many other brewing systems don't take care of the kegging or bottling for you, so you'll have to bear that in mind.
Home Brewing System Reviews
Great intermediate brewing system for small spaces
Use for brewing: all-grain recipes supplied by BEERMKR or use your own
The BEERMKR beer brewing appliance is where it starts to get interesting. This BeerMkr brewing system takes beer brewing to a whole new level, as a completely self-contained all-grain brewing station.
You add your grains to the BEERMKR, then seal it up. The appliance creates a closed and insulated environment that's perfect for the beer making process. During this time, the enzymes are activated in the grains and they break down the starch and protein. You'll then add the yeast (dry or liquid) and hops pellets and fermentation begins.
BEERMKR's sensors and heat exchanger keep the beer at the exact right temperature to ferment the type of beer you want, from lagers to Belgiums. You can take control of the temperature to make sure your recipe comes out the way you want it.
When the beer is done fermenting, the BEERMKR will notify you on your phone app. No more exposing the beer to air while you check the progress of the fermentation. You then move the beer to the BEERTAP, where it carbonates with the help of a CO2 gas cartridge.
It's ready to drink in a few days and is already stored in the proper serving vessel, so no need for a kegerator.
BEERMKR has pre-built recipes, called MKRKITs, that you can purchase – one comes with the machine – or you can use entirely your own ingredients, so creativity is all yours. With the BEERCLOUD app, you can see how your current brew stacks up to previous brews and make adjustments, if necessary.
All the steps to brew the MKRkit recipes are pre-programmed into the app, so even if you're a beginner you can make it happen. There are videos included that show the whole process, so there's no guess work. You can even track the process on your mobile device.
PROS
CONS

Fully automated brewing system
Good selection of pre-designed all-grain kits to choose from or make your own
100% adjustable, you can make changes to the beer
Add any type of hops you want – or try their steam hopping

Expensive for beginners
The BEERTAP is rather large, so you have to have space in the fridge
Only brews 1 gallon batches
See on Amazon
---
Level up from the Mr. Beer
Use for brewing: 2.6 gallon BrewPrint recipes
The BeerDroid is a fully automated home brewing system. You can brew 2.6 gallons of beer in this machine. It comes with a BrewArt app that lets you control and monitor the process (as long as you have wifi or data). On the app, you receive push notifications of the various stages of brewing as they take place.
The recipes are created by professional brewers and come in a pack called a BrewPrint. The ingredients are 100% natural and free from additives and preservatives. You can also customize your own recipe, but it must be scaled to a 2.6 gallon batch.
You can keg the beer however you want after you're done fermenting. However, you can also purchase the BrewFlo, which is the beer dispensing system that connects to the BeerDroid. I've heard that it's still pretty difficult to keg the beer into the BrewFlo, but it does eliminate the need for another kegging or bottling system.
The tank is temperature-controlled by you and has an LCD screen that shows the temperature of the beer, so you can adjust the way you serve your beer.
There's also a level scale that shows how much is left in the tank. It dispenses perfectly poured beers with a rich frothy head without the need for CO2.The BrewFlo has a chrome tap handle that can be changed out for personalized or custom tap handles.
PROS
CONS

Easy to use
Pro recipes
Temperature controlled keg
Customizable tap handles

The BrewPrint recipes are very expensive
Only brews 2.5 gallon batches
See on Amazon
---
Versatile complete home brewing system
Use for brewing: 8 gallon batches of beer or fruit wine
One of the newer machines on the market is from Klarstein. It's kind of a sweet spot because it can do all of what the others do but at a better price point. With this system, you can brew up to 8-gallon batches.
As with the others, the system includes a mash kettle in which you can brew either all grain wheat or pilsner beers with your own recipe.
It has a touch panel with LCD display so you can set and watch the temperature. The taste-neutral 304 stainless steel tank is hygienic and easy to clean. It has a large mash bucket with a sieve insert so you can keep the elements separate, a circulation pump, and a cooling coil for quick cooling of the finished mash.
The system uses 1800W so it's powerful enough to heat the water and circulate the grains. You can have manual control over the process or set it to automatic control of the mashing process.
PROS
CONS

Simple system; easy to use
Affordable
Make any recipe you want, wheat or pilsner

No kegging or bottling system included
You have to calibrate the temperature control
See on Amazon
---
Advanced users who want to manage the process
Use for brewing: Any all-grain recipe you want
Our favorite of the home brewing systems for advanced brewers is Brewer's Edge. It allows for an all-grain brewing processes that brews up to a 7.5-gallon batch in about 5 hours. With a smaller footprint, you might also find that the Brewer's Edge fits smaller spaces. It's made to be used on the floor.
The difference between the Brewer's Edge and the BEERMKR system is that the entire process is not automated. If you like performing the steps of the brewing process, you'll like this brewing system way more. It doesn't complete the batch for you with a push of a button. You still need to add in the ingredients at the right times and moderate the temperatures and fermentation times. This system is meant to be used indoors and eliminates the need for an outdoor burner or brewing stand.
With the thermostat and internal sparging basket, you can mash and boil in the same vessel. It has a programmable timer and an adjustable thermostat for greater control.
PROS
CONS

Stainless steel brew kettle
Can handle up to a 16lb mash
Smaller footprint

Some heat loss during mash
See on Amazon
BrewZilla All Grain Brewing System
Advanced users who want to streamline the process
Use for brewing: Any all-grain recipe you want
Very similar to the Brewer's Edge System is this BrewZilla system. It allows for an all-grain brewing processes that brews up to a 9-gallon batch for a final brew of about 5-6 gallons of beer. It's made to be used on a counter or the floor as it has rubber feet that will keep it up off the surface for safety.
The system has a digital temperature controller which can be programmed with your full mash schedule so it executes each step automatically.  I personally like that it has a built-in pump that continuously recirculates the wort during the mash process, so I no longer have to stir manually for an hour for more.
You can mash and boil in the same vessel and it comes with a wort chiller included, so that's one less thing you have to purchase.
This system's price is about the same as the Brewer's Edge, but I've seen some great deals on it too that bring it down $100. It's definitely an affordable system that will make everything very easy for you.
PROS
CONS

Stainless steel brew kettle
Can handle up to 9 gallons of water
Programmable in advance so you can set the water to heat up at a specific time.

The pump can become clogged and it's encased in the unit so hard to access.
See on Amazon
---
Use for brewing: any all-grain recipe you want
The Braumeister is similar to the Brewers Edge as a single brew pot, electric, all grain brewing machine. The advantage being that it has a smaller footprint and won't take up as much counter space. The Braumeister also comes in three different sizes so you aren't stuck to only brewing a 2.5 gallon batch.
There are 10, 20 and 50 liter options, so you can brew up to 13 gallons if you bought the largest one. For small scale homebrewers, the best option is either the 10 or 20 liter. The latter will brew a 5 gallon batch. The Braumeister process resembles a traditional method of brewing. You buy your own ingredients, brew your own recipes, make adjustments as desired, so you have a lot of control over the process.
You don't put all of the ingredients into the kettle at once, you still must place them into the kettle at the appropriate times, but the rest of the mash and boil process is automated, so you don't have to worry about temperatures and times. You program the brewing information right into the interface and it works through the process on its own.
If you buy the optional Braumeistermobil attachment, you can synchronize recipes with the unit and watch the process through your home network. One thing to note about this unit is that it comes with a European plug, so it will have to be adapted to work in a U.S. outlet.
PROS
CONS

Recipes are fully customizable
Small footprint, can be used anywhere with an outlet
Supports multi-step mashing process

Comes only with European plug
More hands-on than other electric brew systems
Very expensive
See on Amazon
---
CONCLUSION
As you can see, there are many choices for home beer brewing systems. Once you understand all of the qualities of each, it's much easier to narrow it down and decide which one is right for you.
(Disclaimer: Savored Sips is a participant in the Amazon Services LLC Associates Program, an affiliate advertising program designed to provide a means for sites to earn advertising fees by advertising and linking to amazon.com and its partners.)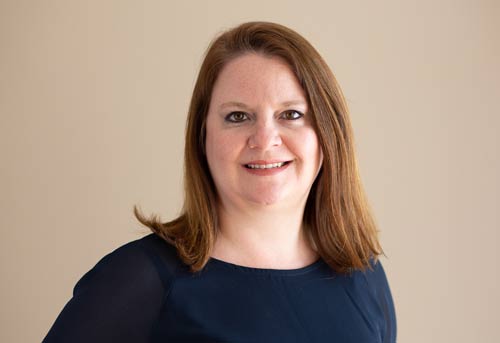 Laura is the founder and editor of the travel blogs Savored Sips and Savored Journeys. She is dedicated to sharing the best information about drinks found around the world.