Have you been considering making a trip to Scotland to discover the secrets of Scotch Whisky production, or just to see the land where this venerable drink comes from? There are dozens of Scotch Whisky distilleries you can visit throughout Scotland.
In fact, you can find a number of great distilleries within an hour's drive of Edinburgh, making it one of the most accessible whisky regions in Scotland for visitors. This whisky region is called the Lowlands. Lowlands whiskies are known to be slightly sweet and malty, mellower than their Highland counterparts, and not peaty like those in Islay.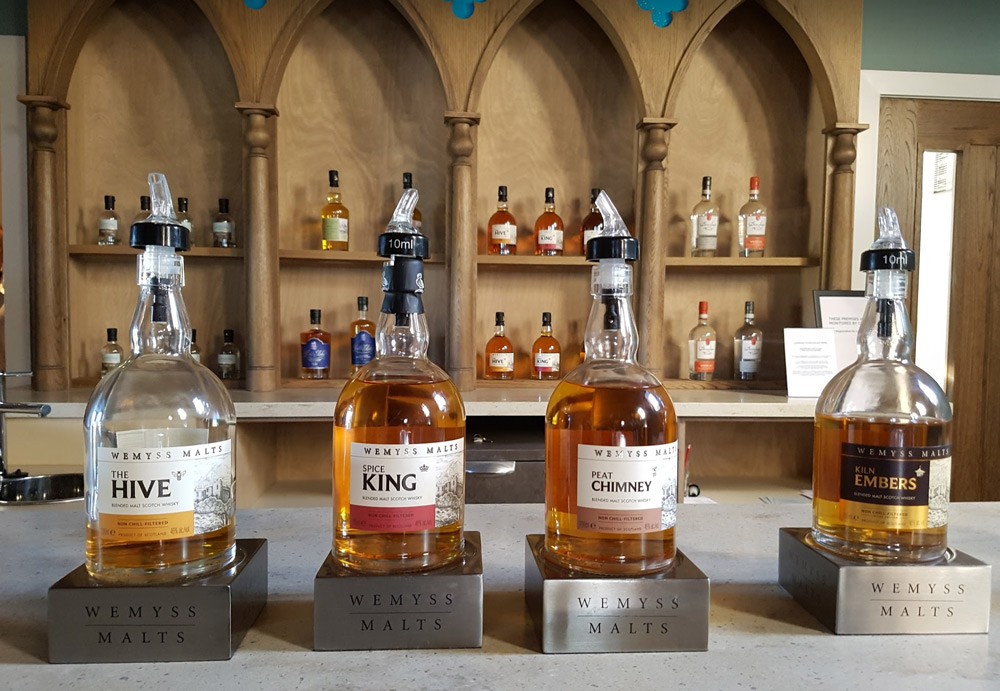 They are easy to drink and smooth, making them a perfect starting point for people who aren't necessarily whisky drinkers, but want to learn a bit about it. There actually aren't many distilleries left in the lowlands. In fact, many of the ones that you can visit today are newly opened (since 2015).
These distilleries are trying to re-establish the lowlands as a top whisky-producing area. They're putting their heart and soul into their whisky, and you can see that when you tour their facilities. In addition to whisky, a few of the area's distilleries are making other types of liquor, like gin, eau de vie and aqua vitae.
It's an exciting time for drinks in Scotland! So, let's get down to it. Here are 6 distilleries you can find within an hours' drive of Edinburgh. RELATED: If you're going to Ireland as well, check out these top whiskey distillery tours in Dublin.
Edinburgh's Scotch Whisky Experience
Location: The Royal Mile, 354 Castlehill, Edinburgh EH1 2NE
One of the top destinations in Scotland for tourists is Edinburgh. It's a fascinating, historical city that captures the hearts and minds of visitors from the second they hit the cobblestone streets in the Old Town. That's what makes the Scotch Whisky Experience so convenient and relevant for tourists.
If you're wanting to learn more about the process of making whisky, a visit to the Scotch Whisky Experience is essential. It's both interesting and educational, if a little silly. After all, you do ride in a whisky barrel through an interactive learning display on your way to the tasting room.
The experience includes a nosing and tasting of a single malt or blended Scotch whisky plus a demonstration of the flavors and smells you can expect from each whisky producing region in Scotland. There are a few different tickets you can buy. The silver tour covers the above experience. The gold tour includes 4 regional single malts, and the platinum tour includes 4 specially selected contrasting regional single malts and 1 deluxe blend.
After the tasting, you can check out the huge museum/library of whisky from around the world. It's the world's largest collection of Scotch Whisky, and you can have an additional tasting at the bar.
» Book your tickets in advance here.
Kingsbarns Distillery
The Royal Mile, 354 Castlehill, Edinburgh EH1 2NEKingsbarns Distillery & Visitor Centre, East Newhall Farm, Kingsbarns, KY16 8QE (about 1:30 drive from Edinburgh)
The founder of Kingsbarns Distillery had a dream to open a distillery as he was caddying at the Kingsbarns Golf Club nearby. He was often asked by golfers where they could go whisky tasting in the area, and since there really weren't any nearby distilleries, he felt it might be time to open one.
He partnered with the Wemyss family from the area, who were already producing whisky. The visitor's center and distillery, located just 6 miles south of St. Andrews, were built on a historic farmstead that has been converted and built up into a state of the art facility where tours and tastings take place, and whisky is currently being produced and aged. They opened in 2015, so their first production was bottled in 2018
There is also a gin distillery located on the property. Darnley's Distillery opened in summer 2017. A cottage located behind the Kingsbarns whisky distillery is the new home to the gin still house.
Tours of Kingsbarns are available 7 days a week from 10am to 5pm and there are three different tours to choose from.
» Check their website for more details or to schedule your tour and tasting.
Eden Mill Distillery
Location: St. Andrews
There are all kinds of things going on at Eden Mill Distillery. They are Scotland's first single-site brewery and distillery, and they're currently making beer, gin and whisky. If you go on a tour at Eden Mill, you'll be given the option to see the production of your choice.
We visited for a gin tour and tasting, and were able to see the distillery, production rooms, and the tasting room. The tour started with a fantastic gin cocktail and a video, and ended with a tasting of three of their gins. In case you're wondering, three is hardly the entire lineup.
Read more about the independent gin makers, like Eden Mill, that you can find in central Scotland these days.
The whisky Eden Mill makes has not yet been bottled. As you know, it takes at least 3 years to make a whisky that can be bottled and sold. Their first batch was put into the cask in 2015. In 2018, Eden Mill released the first Single Malt whisky to be distilled in St Andrews in over 150 years. 
They have a classic range of beers, including a porter and stout, a red ale, blonde ale, golden ale, and even a whisky barrel aged beer. You can pick some up at the distillery to take home and try.
Visit their website for hours and tours. As of 2021, they are currently closed for visits while their new facility is being build.
Lindores Abbey Distillery
Location: Abbey Rd, Newburgh, Cupar KY14 6HH
Drew McKenzie Smith and his wife Helen always wanted to bring a distillery back to the property of the abbey that was purchased by Smith's grandfather in 1913.
After many years of planning and research, not to mention extensive archaeological digs, the distillery and visitor center, located in north west Fife, in the small town of Newburgh, opened in 2017, using materials from the original abbey.
Today, the Smith's are once again making Aqua Vitae (what Scotch Whisky was once known as), which was being made at this location as early as 1494, according to early written records. The Aqua Vitae of that time was said to slow aging and prevent melancholy. It was drank by kings, as well as locals, to cure all ills.
Today, Aqua Vitae is being distilled and blended with herbs and spices that are grown right on the property. You may have heard of some, like lemon verbena, but not others, like sweet cicely. Often drank neat or with an orange twist, the taste is slightly fruity with fresh herbal notes. It's also great in cocktails.
You can learn about the process and history of making Aqua Vitae during a distillery tour at Lindores Abbey Distillery. The price of a tour is £12.50 and includes a dram of Aqua Vitae. They also offer a special apothecary tour that includes a walk through the distillery as well as blending your own little bottle of Aqua Vitae, alongside the distillery's Apothecary, Tim Foster.
The blending tour lasts around 2.5 hours. There is a small cafe in the distillery where you can stop for a coffee, cake or one of their delicious soups after your tour.
Summer Tour Times: From 1st April until 30th September, tours will be available at 10:00am, 12:30pm and 2:30pm. 
Winter Tour Times: From 1st October until 31st March, tours run at 11.00am and 2.00pm.
Bookings are highly recommended. You can call or email to set up a time. Website.
Tayport Distillery
Location: Unit 2 Shanwell Rd, Tayport DD6 9DX
I'm always inspired by female entrepreneurs getting involved in the liquor industry. That's exactly what Kecia McDougall of Tayport Distillery has done by starting her own micro-distillery in Tayport.
Taking inspiration from her native home of Ohio, and the whisky industry that is growing around her in Scotland, Kecia set out to create a spirit that would incorporate the wonderful fruits and grains of Fife. The resulting liquor is an Eau de Vie, which is a clear, colorless fruit brandy, usually made in a double distillation process, which Kecia has named Never.25.
Changing up the conventional methods, Kecia has developed her own process, which involves four distillations. During the third stage, the base spirit (made with a blend of wheat and barley) is infused with the berries that bring life to the Eau de Vie.
There are currently four different flavors: strawberry, raspberry, apple and blueberry. There is never any artificial coloring or flavoring added, and she only uses fruit from local farms.
If you'd like to visit the distillery or meet Kecia, visit the Tayport Distillery website where you can book your tour and tasting. They can be reached easily by public transportation.
Dewar's World of Whisky
Location: Aberfeldy PH15 2EB
I'm cheating a little here, because Dewar's Aberfeldy Distillery is actually located in the Highlands and it's just a smidge further than an hour from Edinburgh. But there's no need to be exact when you're whisky tasting!
The distillery is a fun place to visit. They have a great interactive museum, where you can walk around learning about everything you've ever wanted to know about Scotch Whisky on an iPad. There's even a smell wheel where you can test your knowledge of the aromas associated with whisky.
Take a look at the distillery visit in our quick video.
Aberfeldy produces a single-malt whisky that has been around since 1898, when the founder, John Dewar, opened the distillery in his hometown. Dewar's distillery also makes blended whisky. You can try them on a tour and tasting of the facility.
There are several options for tour types, including a regular tour, a connoisseurs tour, a cask tasting tour and blender's tour. Which ever you choose also includes some time in the interactive museum and a tasting. The distillery also has a small cafe and bar, so you can stay as long as you like. To learn about the different tour types and book your tickets, visit their website.
CONCLUSION
As you can see, there are now quite a few Scotch Whisky distilleries near Edinburgh that you can visit, so be sure to add them to your itinerary. Not only will you learn a lot about whisky, but get to try some too. What are your favorite Scotch Whisky distillers?
If you drink whiskey at home, we highly recommend these whiskey decanter sets, so you can serve it in style!
Like this post? Why not save the image below to your Pinterest board?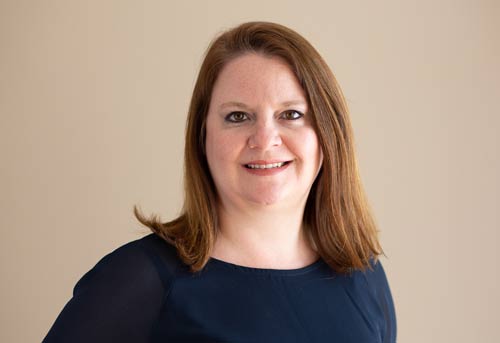 Laura is the founder and editor of the travel blogs Savored Sips and Savored Journeys. She is dedicated to sharing the best information about drinks found around the world.