Cajun Potato Wedges are a crispy, spicy way to enjoy potatoes, cooked either in the air fryer or in the oven. They make a great snack or finger food appetizer.
» Also try Kentucky hot brown sliders and these 35 great game day appetizers for more ideas.
Potatoes are one of my favorite things to eat, but I'm always looking for ways to spice them up and change the flavor, rather than always serving plain fries. These Cajun potato wedges are the perfect answer. We also love these Philly cheesesteak fries as a meal or an appetizer to share.
I have always loved the crispy outside and soft insides of potato wedges. But until we got an air fryer, it wasn't easy to make crispy potato wedges at home without deep frying them. Now I use the air fryer to make them, and it's so easy.
If you don't have an air fryer, you can cook them in the oven with the simple instructions below.
Ingredients You Need
This simple recipe requires the following ingredients:
Potatoes – We use russet or red potatoes. They have enough starch in them to get crispy and yet remain fluffy on the inside. You can experiment with other types, but these turn out the best.
Cajun Seasoning – You can use whatever Cajun seasoning you like, or take a minute to mix up a homemade Cajun seasoning. The spice level really depends on the seasoning. I like to keep it at a medium spice level and don't add too much cayenne to the mix. If you're using store-bought Cajun seasoning, look for an indication of the heat level before buying.
This is the Cajun seasoning I use. You can buy it in different heat levels, so you can go mild, medium or hot depending on your preference. I also like McCormick's Cajun seasoning.
Cooking oil – If you're going to air fry your potato wedges, you'll want to have a good spray cooking oil on hand – that's how you ensure they get crispy. For the oven, you can use your preferred cooking oil.
How to Make Cajun Potato Wedges
Start out by washing the potatoes and patting them dry. Cut them into wedges. I cut each potato into sixths so they are thin and crunchy.
You can leave the peel on your potato. It adds texture and there's no reason to remove it. However, if you don't like the peel, it's perfectly fine to peel them, if that's your preference.
Coat the potatoes with the Cajun seasoning. Go light if you don't want a lot of flavor. If you like them spicy and well seasoned, go heavy.
Spray the air fryer basket with cooking spray to keep the potatoes from sticking to the bottom. Then pour in the potato wedges. Spray the potatoes lightly with cooking oil. This will help the outside get crispy. If you skip the oil, the potatoes will be just fine, but they will have a drier exterior when cooked.
Air fry at 400° Fahrenheit for 14 minutes, shaking the basket halfway through cooking. I also like to give them a second spray with oil after shaking, for that little bit of added crispiness.
Voila, beautifully crispy potato wedges waiting to be dipped in your favorite sauce.
What Sauce to Serve Wedges With
I like to serve these potato wedges with aioli or a Cajun mayonnaise, which you can see here.
This is just an easy blend of Cajun seasoning and mayonnaise, stirred up in a bowl. Doesn't get any easier than that.
If you think they're a bit spicy, serve them with ketchup to lower the spice level and give a little sweetness.
Tips for Making Potato Wedges
Many potato recipes, like French fries and hashbrowns, suggest soaking or rinsing the potatoes in water before baking, to reduce the amount of starch. We tried it both ways and found that the potatoes were just as crispy either way. Save yourself the extra step and skip right to air frying.
You can cut the potatoes into any thickness of wedge for this recipe but keep in mind that the times will change. If you cut the potato into quarters instead of 6th, the cook time will increase to 18 minutes total.
Likewise, if you cut the potatoes into cubes, which make a perfect popper size, they'll cook in 10-12 minutes.
When spraying the potatoes and basket make sure to use pure oil such as avocado, canola, or vegetable oil. Don't use a non-stick cooking oil spray.
Cooking Cajun Potato Wedges in the Oven
If you don't have an air fryer, you can cook these wedges in the oven. It's not much more difficult, just takes slightly longer.
Toss the potato wedges in a bowl with 1 teaspoon cooking oil until coated. You could also use your hands or a spoon to mix the wedges.
Line a baking sheet with parchment paper or a silicon baking mat. Pour the potato wedges onto the baking sheet.
Space the wedges so they aren't touching each other.
Bake on 400°F (200° C) for 20 minutes. Remove from the oven and flip them over.
Return to the oven and bake for another 20-25 minutes, or until golden and crispy on the outside.
Like this post? We'd love for you to save it to your Pinterest board to share with others! FOLLOW US on Pinterest, Instagram, Facebook for more great recipes! If you made it, post a pic on Instagram and hashtag it #savoredsips
Yield:

4 Servings
Tasty Cajun Potato Wedges
Cajun Potato Wedges are a crispy, spicy way to enjoy potatoes, cooked either in the air fryer or in the oven. They make a great snack or finger food appetizer.
Ingredients
1 pound russet potatoes
1 tablespoon Cajun seasoning (more or less to taste)
1 teaspoon cooking oil (or spray)
Instructions
Wash 1 pound of russet potatoes and pat dry. Cut into wedges.
Season with Cajun seasoning (as much or as little as you like).
Spray air fryer basket lightly with cooking oil.
Place wedges in air fryer basket. Spray potato wedges with cooking spray.
Cook at 400° F for 14 minutes, shaking the basket and reapplying oil spray halfway through.
Notes
Every air fryer is a bit different so make sure to check your manual for cooking times.
You may need to adjust cooking times depending on the size of our potato wedges.
You can peel or leave the peel on the potato. It won't affect it either way.
Pin it for later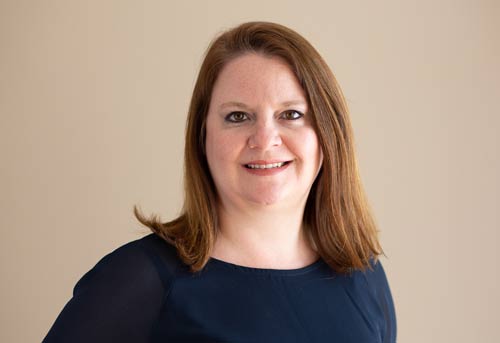 Laura is the founder and editor of the travel blogs Savored Sips and Savored Journeys. She is dedicated to sharing the best information about drinks found around the world.