Queso Fundido with Chorizo is a delicious Mexican appetizer using queso blanco, a melting cheese that bakes up into a bubbly treat and topped with delicious spicy chorizo.
» You might also like Bacon Wrapped Shrimp or Tasty Cajun Potato Wedges.
No party or BBQ is complete without a skillet of queso fundido served hot and bubbly, ready or everyone to dig in. You won't be able to resist this molten cheese when it comes out of the oven. If you do it right, everyone digs in while it's hot and it's gone in a few minutes. The perfect appetizer!
You can use any type of melting cheese, but this star of the show is a white Mexican cheese blend that usually includes a few different types of Mexican cheese, like:
Oaxaca
Panela
Asadero
Chihuahua
We also like to put crumbled chorizo in the bowl both on top and on bottom, so the cheese has an added boost of incredibleness (there's really no other word for it). You can skip the chorizo if you want, or just top it with some fresh Pico de Gallo. If you enjoy this dip try this baked green chili dip.
Ingredients You Need
Queso blanco (white cheese) – There are a lot of different cheeses you can use for Queso Fundido. Queso Fresco is the easiest one to find in most grocery stores in the US. Look for any of these Mexican cheeses: Queso Fresco, Queso Blanco, Queso Quesadilla, Oaxacan cheese, Mexican melting cheese. If you can't find any of these, you can also use Monterrey Jack or Mozzarella.
Mexican chorizo – Look for a brand like Cacique that is labeled Mexican Chorizo. It's a very crumbly sausage, almost like paste. It's really different from Spanish chorizo which can be used if you can't find Mexican. If you use a chorizo sausage, be sure to remove the casing and cook it to crumble.
Tortilla chips – The best thing to scoop up your delicious molten cheese is thick tortilla chips that won't break easily. Skip the thin ones that break too easily. You can also scoop up the cheese with carrots, cucumbers, or flour tortillas.
Optional toppings: Pico de gallo, cilantro, red pepper flakes
Equipment Needed
You're going to need a baking dish that is somewhat shallow, for easy dipping. A small cast iron skillet is perfect, or a 1-quart baking dish like the one pictured below.
How to Make Queso Fundido
Preheat the oven to 350° F. Shred the cheese and set it aside.
In a pan over medium heat, cook the chorizo until browned. It's very crumbly and greasy. Drain the chorizo on a paper towel to remove excess grease. Don't skip this step. Your cheese will be runny and super greasy.
Transfer half of the chorizo to the bottom of your oven-safe dish. Cover it with the shredded cheese. Bake for 10-12 minutes, until melted and bubbly. The key here is to let it get super bubbly and "molten" in the middle, without letting it get browned very much on top. Don't take it out of the oven until it's definitely bubbling in the middle or it will be hard to scoop.
Remove the dish from the oven. I like to give it a big stir to mix up the cheese and the chorizo. Then top the cheese with the remaining chorizo, cilantro, and/or Pico de Gallo, if desired.
Serve it right away with tortilla chips and/or veggies like carrot sticks for dipping. It will stay stringy and easy to dip for about 20 minutes, depending on the type of dish you used. Some hold their heat better than others.
If you don't eat it quick enough and it become hardened again, you can always put it back in the oven for a few more minutes.
What Cheeses are in Queso Fundido?
You might be wondering what is the correct type of cheese to use in queso fundido. The answer is any Mexican melting cheese you can find. The typical cheeses used are a blend of Oaxaca, Panela, Asadero, and Chihuahua. I use a queso blanco that I find at WinCo that is specifically for making queso fundido.
I know it can be difficult to find Mexican cheeses in all parts of the world, so you might have to do some substitutions, but I can tell you that the Mexican cheeses listed above are better than any substitute you can use, so stick with those if you can. Otherwise, you can use any cheese that melts well, like Mozzarella or Monterey Jack, even swiss or Emmenthal, though now you're getting into fondu territory.
Tips for Serving It
You don't have to serve this only with tortilla chips. I like to serve it with a few veggies on the side too for those who don't eat chips. You can also scoop it up with tortillas or spoon it onto your tacos or nachos.
Remember that the pan is really hot when you take it out of the oven, which can burn an unsuspecting guest. So be sure to warn everyone not to touch the bowl and wrap any handles so no one is tempted to reach for the hot handle.
You don't want to overcook the cheese or it will become hard and rubbery. You want to cook it just to the point where the center is bubbling, the outside edge is starting to get a bit crispy, but brown bubbles are not forming on the top. It's a little bit of an art. If you take it out too soon, it will be too hard to scoop. Just put it back in and wait.
Substitutions and Changes
You can make this dish a bit different in a few ways. Here are some examples:
Use different cheeses
Add diced tomatoes or green chilis to the cheese
Serve it with shredded seasoned chicken
Add sautéed onions or mushrooms to the cheese
Like this post? We'd love for you to save it to your Pinterest board to share with others! FOLLOW US on Pinterest, Instagram, Facebook for more great recipes! If you made it, post a pic on Instagram and hashtag it #savoredsips
Yield:

4 Servings
Queso Fundido with Chorizo
Ingredients
4 ounces Mexican chorizo, casing removed
2 cups Oaxacan cheese
1/4 cup Pico de Gallo, optional
1 bag tortilla chips
Instructions
Preheat oven to 350° F.
In a pan over medium heat, cook the chorizo until browned. Drain the chorizo on a paper towel to remove excess grease.
Transfer half of the chorizo to an oven safe dish. Cover with the cheese. Bake for 10-12 minutes, until melted and bubbly. Remove from the oven. Top with the remaining chorizo and Pico de Gallo, if desired.
Serve with tortilla chips for dipping.
Like it? Pin it!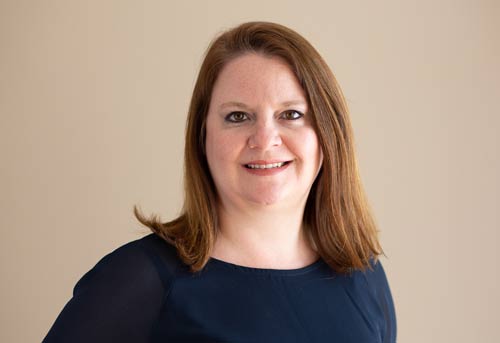 Laura is the founder and editor of the travel blogs Savored Sips and Savored Journeys. She is dedicated to sharing the best information about drinks found around the world.