This Everything Bagel Hummus recipe is so easy to make, with a crunchy flavorful Everything Bagel seasoning blended in for added flavor and texture.
» You might also like these Cream Cheese Stuffed Peppers.
Get ready for a match made in heaven! The spices and seasonings in the ever-popular everything bagel seasoning goes incredibly well with hummus.
It takes just a few ingredients to make your own hummus with this seasoning blended in, and I promise you will love it more than the hummus you typically buy at the store.
This creamy and flavorful dip is perfect for snacking, using as a dip for veggies, or even spreading on a sandwich or – gasp – a bagel!
Ingredients You Need
Chickpeas – Canned or dry chickpeas will work, just remember to save enough time to soak and cook the dried beans. I like to use the Instant Pot for that.
Extra Virgin Olive Oil – The quality of the olive oil is very important because it's one of the main ingredients. A low-quality or flavorless olive oil won't add the amazing character and flavor.
Tahini – A paste made from roasted sesame seeds, salt and oil. There are many brands available. I use the Haddar by Baracke brand, either seasoned or regular.
Garlic – You just need a single clove of garlic to give hummus a spicy kick, or try adding roasted garlic for additional richness.
Lemon Juice – Always use fresh squeezed lemon juice
Water – Just to thin out the hummus in case it's extra thick
Everything Bagel Seasoning – There are also many brands of this seasoning you can use. I prefer the Einstein Bagels version.
What is Everything Bagel Seasoning?
Everything bagel seasoning is a popular spice blend that typically includes a mixture of sesame seeds, poppy seeds, dried garlic, dried onion, and salt. It gets its name from the fact that these are the same toppings you would typically find on an "everything" bagel.
The seasoning has become increasingly popular in recent years and is now commonly used to add flavor to a variety of dishes, from avocado toast to roasted vegetables.
How to Make Everything Bagel Seasoning
If you can't find any at the store, or you just happen to have a lot of these spices in your kitchen, you can make your own Everything Bagel Seasoning right at home! To achieve the perfect texture and flavor, it's important to use flaky sea salt and minced garlic and onion instead of their powdered counterparts.
Here's a simple recipe to get you started, which you can easily customize to your liking:
2 teaspoons of white sesame seeds
2 teaspoons of black sesame seeds
1 1/2 teaspoons of dried minced garlic
1 1/2 teaspoons of dried minced onion
1/2 teaspoon of poppy seeds
1 teaspoon of sea salt flakes
With just a few ingredients and a little bit of mixing, you'll have a delicious seasoning blend that adds a burst of flavor to any dish!
Equipment You Need
All you need for equipment to make hummus is a food processor. I use a Ninja mini-chopper. It's the perfect size for this recipe. You could also use a Cuisinart 8-cup food processor. Whatever you have that can blend is going to work.
Preparing the Chickpeas
A few notes about the chickpeas. You can make them from dried or use canned. See our quick guide on how to cook chickpeas in the Instant Pot. It's very easy. No matter which way you choose to go, you'll be faced with a second decision to make: whether to peel the chickpeas or not.
You can see in the image below, these chickpeas are not peeled. They are slightly dull in color and if you look closely you'll see a splitting shell on some. Once peeled, they will be shiny.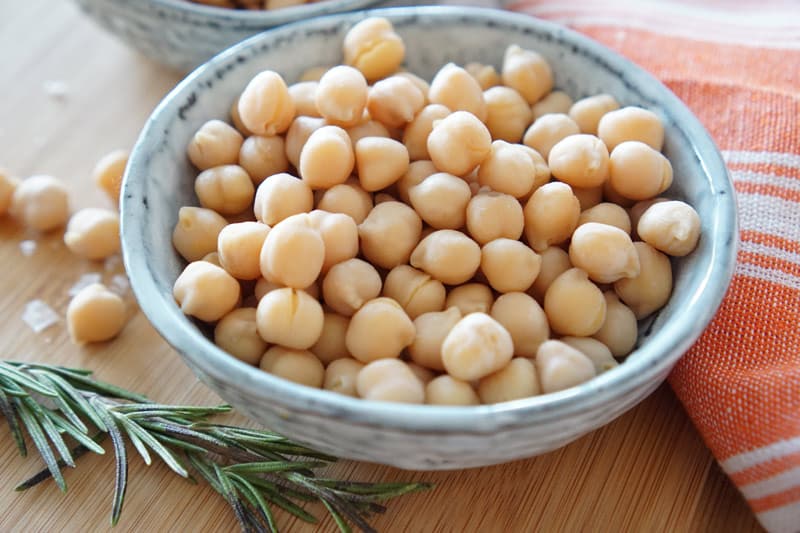 I personally prefer to peel them. It does take a bit of time, because you have to do each one individually. However, removing the thick husk from the chickpea will allow you to make a more smooth and creamy hummus. It's worth it!
To peel them, just put a bean between your fingers and lightly squeeze it. The skin will slide right off.
PRO TIP: If you are using canned chickpeas, they are already cooked. However, simmering them in hot water for about 10 minutes will make them more tender so they can be blended more easily. This is my #1 tip for ensuring you get super smooth and creamy hummus.
How to Make Hummus
Making the hummus is the super easy part. Just put all the ingredients into the bowl of the food processor and blend it until smooth.
You'll need to taste it and make adjustments, as needed. I often will add a bit more tahini or lemon juice, to taste. Or you might need to add a little bit of water to thin it out, in case the hummus if very thick.
How To Serve Hummus
One of the reasons I love hummus so much is how easy it is to serve. Add a few scoops to a bowl, drizzle a high-quality olive oil over the top, sprinkle on more Everything Bagel Seasoning and you're done.
If you want to get creative, you can dress it up with other things like sliced almonds, toasted pine nuts, or a sprinkle of a different spice like cayenne pepper or za'atar. You can also add some fresh chopped parsley and a few extra chickpeas or black olives to make it look nice.
Add some sliced veggies like carrots, celery, and cucumbers on the side, along with warm pita bread for dipping. It'll be gone in a flash.
Expert Tips & Info
The best way to get super smooth hummus is to cook the chickpeas (even canned chickpeas) for about 10 minutes on the stovetop before blending it. Then put them in the blender while they're still warm and blend up the hummus.
For smooth hummus, it's also a good idea to peel the shell off the chickpeas before blending them.
The Everything Bagel seasoning will do the job of salting and flavoring the hummus, so there's no need to add additional salt.
How to Store It
Leftover hummus can be stored in an air tight container in the refrigerator for up to a week. If you're using it little bits at a time, you'll want to be sure not to double dip in the container it's being stored in, to avoid bacteria growing. Put the serving you intent to eat into a separate bowl before dipping.
Freezing hummus is a great way to extend its shelf life, especially if you have made a large batch. To freeze hummus, simply transfer it to an airtight container or a freezer-safe bag, making sure to leave some room for expansion. Hummus can be stored in the freezer for up to six months.
When you're ready to eat the hummus, simply transfer it to the refrigerator and let it thaw overnight. You may notice that the texture of the hummus changes slightly after freezing, becoming a bit grainy or watery. If this happens, you can easily restore the smooth texture by giving it a good stir or blending it in a food processor or blender.
Frequently Asked Questions
Do I have to peel the chickpeas?
You do not have to peal the chickpeas. The skins are edible. However, removing the skins will ensure that you get the smoothest, creamiest hummus, so I highly recommend it.
What does hummus taste like?
Hummus has a rich and savory umami flavor thanks to the garlic and cumin along with a tangy and bright bite from the lemon juice. It has a smooth and creamy texture and pairs well with pita bread or vegetables. It can be used as a dip but also goes well in things like sandwiches, deviled eggs or with a salad.
Is hummus eaten hot or cold?
Hummus is typically eaten at room temperature when all the flavors can meld together and shine, but it is also great right out of the refrigerator. We don't recommend heating it up, the texture changes.
Is everything bagel seasoning healthy for you?
There are a lot of ingredients in this seasoning that have healthy properties, including dried garlic, onion, and sea salt that provide essential nutrients, vitamins, minerals, and antioxidants.
Like this post? We'd love for you to save it to your Pinterest board to share with others! FOLLOW US on Pinterest, Instagram, Facebook for more great recipes! If you made it, post a pic on Instagram and hashtag it #savoredsips
Yield:

1 1/2 Cups
Everything Bagel Hummus
Ingredients
15 ounce can chickpeas, rinsed and drained
3 tablespoons olive oil, divided + 1
3 tablespoons tahini
1 clove garlic
3 teaspoons lemon juice
2+ tablespoons water
3 teaspoons everything bagel seasoning (plus more for garnish)
Instructions
Place the chickpeas in a pot and cover with hot water. Bring to a boil, then reduce heat and simmer for 10 minutes.
Add the chickpeas, 2 tablespoons of olive oil, tahini, garlic, lemon juice and water in a food processor. Blend until smooth.
Scoop it into a bowl and even out with the back of a spoon. Drizzle on the remaining olive oil and sprinkle on everything bagel seasoning. Serve with crackers or pita.
Notes
Remove the shells from the chickpeas for a smoother hummus.
Recipe makes 1 1/2 cups.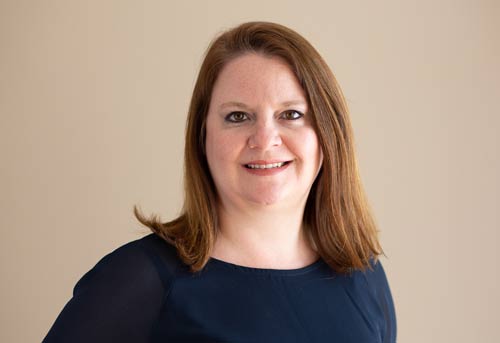 Laura is the founder and editor of the travel blogs Savored Sips and Savored Journeys. She is dedicated to sharing the best information about drinks found around the world.