This Blood Orange Old Fashioned is a great way to change up your favorite classic cocktail. When blood oranges are in season, this is a great way to use them.
» You might also try this Blueberry Old Fashioned Cocktail.
A classic Old Fashioned is made with Bourbon, bitters, simple syrup, and an orange twist. It's a classic cocktail for a reason. We just think it can use a twist once in a while, so we add our homemade blood orange simple syrup to it, and wow, is it good.
If you love a Bourbon cocktail, we're sure you'll be happy with this citrusy version that adds a beautiful color and wonderful aroma. It's really stunning and makes an impressive after dinner drink for your dinner guests.
About Blood Oranges
Blood oranges are native to Italy, but are being grown in many other parts of the world, and can be found mostly around early spring, when they are in season.
With blood oranges, you never know if you're going to get one that's bright red inside, or that's mostly orange with some red woven in. If you're wanting a bright red color, look for ones that have more red coloring in the peel. It won't really matter though, because the juice from the oranges comes out bright red.
How to Make a Blood Orange Old Fashioned
An Old Fashioned always starts with a great bourbon. We like to use Bulleit Bourbon. It's just the right balance of flavor and price for cocktails.
★ Order this and many other liquors from Saucey and have it delivered to your door! Plus get $5 OFF your first order + free delivery with code DRINK5)
Step One: Blood Orange Simple Syrup
The first step is to make the blood orange simple syrup. What I love about this simple syrup is that it can be added to so many different cocktails, as we do with this Old Fashioned. Try it in a blood orange margarita, a blood orange Moscow Mule, or a blood orange martini.
We've got the full instructions for how to make blood orange simple syrup in this post, but the short version is to add the water, sugar, and blood orange juice to a pot and bring to boil, then reduce to low and simmer for 20 minutes.
Then strain it through a fine mesh sieve to remove all the skins and pulp from the liquid.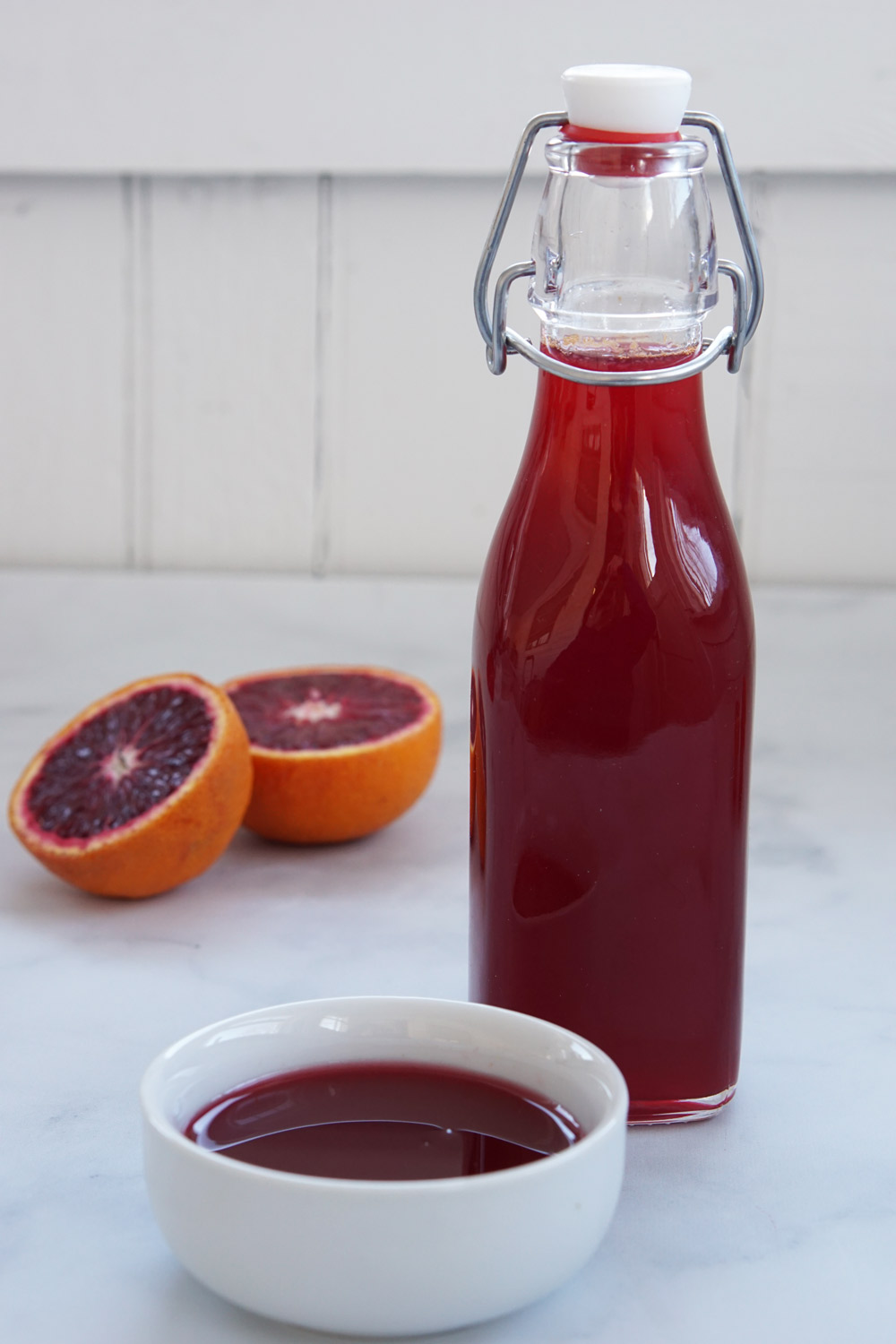 Make sure the simple syrup has enough time to cool before using it in your drink. If it's still warm, it will cause the ice to melt into your drink faster than you want.
The blood orange simple syrup will keep for up to a week in the refrigerator, so you can use it for this and all those other drinks we mentioned, without having to make another batch.
Step Two: Mix the drink
Use a low ball or whiskey glass for this drink. It's not a lot of liquid, so you don't need a tall glass.
Add one big ice cube, if you have it, or a handful of small cubes. You don't want to water down the drink, but it's best when slightly chilled.
Add the blood orange simple syrup, the Bourbon and some ice to the glass. Stir to incorporate the ingredients. Add 2 drops of Angostura bitters and a blood orange slice for garnish.
More Cocktails to Try
Like this post? We'd love for you to save it to your Pinterest board to share with others! FOLLOW US on Pinterest, Instagram, Facebook for more great recipes! If you made it, post a pic on Instagram and hashtag it #savoredsips
Yield:

1 Cocktail
Blood Orange Old Fashioned Cocktail Recipe
This Blood Orange Old Fashioned is a great way to change up your favorite classic cocktail. When blood oranges are in season, this is a great way to use them.
Ingredients
2 ounces Bourbon (or whiskey)
1 ounce blood orange simple syrup
2 shakes Angostura bitters
Slice of blood orange for garnish
Ice
Instructions
Mix the Bourbon and simple syrup in a glass. Pour over ice. Add 2 shakes of Angostura bitters. Serve with a blood orange slice for garnish.
Pin it for later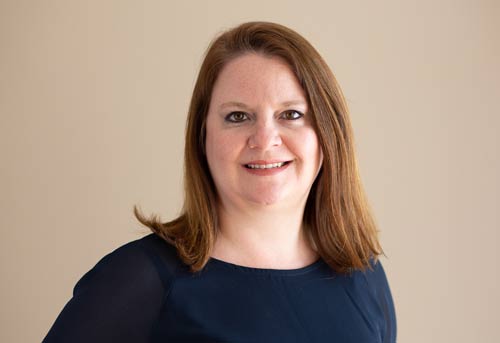 Laura is the founder and editor of the travel blogs Savored Sips and Savored Journeys. She is dedicated to sharing the best information about drinks found around the world.