Maybe you had a sip of your mom's white zinfandel and swore off wine forever. Or maybe you tried a cheap bottle of merlot that tasted like vinegar. Whatever the case may be, there are plenty of people out there who don't enjoy wine.
But that doesn't mean you should miss out on all the fun! There are actually a lot of different types of wines that cater to people who don't like wine. In fact, most people who feel like they don't like wine just haven't tried one they do like.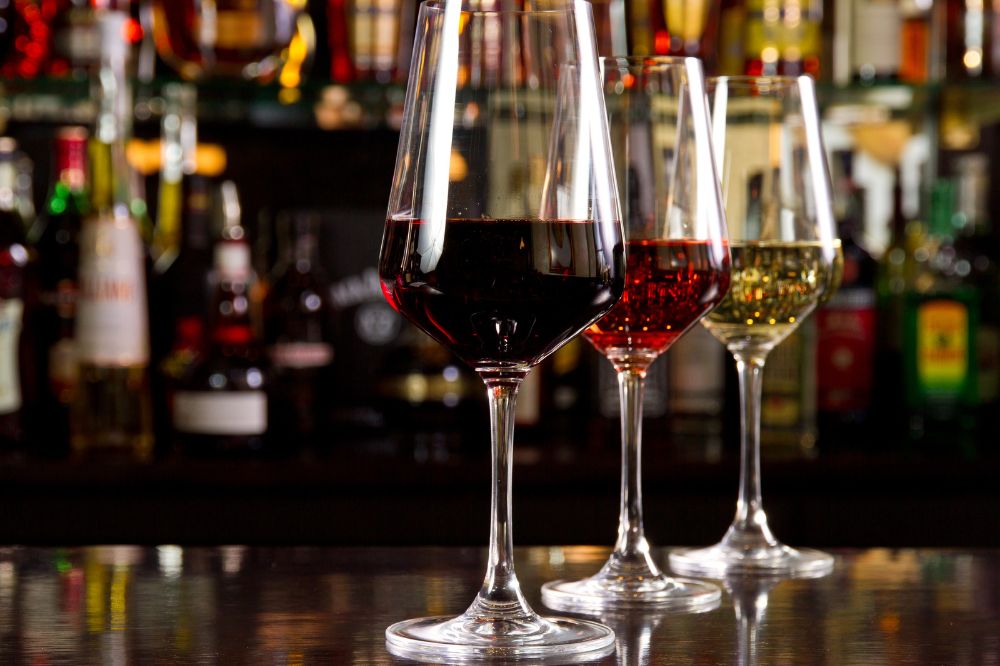 The key for people who don't like wine is figuring out why you don't like wine, and then finding something you do like. In almost all cases, you can find a wine that you actually like if you're willing to experiment a little bit.
Why Don't You Like Wine?
The big question here is why don't you like wine? There are many reasons you might not. Maybe it tastes too strong, too bitter, too much like alcohol, too sweet, too dry.
Maybe it's because you can't tolerate the tannins or have an enzyme deficiency that causes you not to digest it well.
Whatever your reason for not liking wine, there is likely a solution.
First, give some thought to why you don't like it. Once you've established that, look below for some information on how you might balance that dislike with something you do like.
You don't like the taste of wine
Solution: Try a sweeter wine like Riesling or Moscato, or a fruit wine.
If you've tried a glass of wine and don't like the taste of it, that's likely because it's too bitter, too dry, or too tannic for your taste. Don't worry – there are plenty of alternatives.
If you find that wine is too much, then you might prefer something a little lighter and sweeter. Try a Riesling or a Moscato instead. These white wines are lighter and fruitier than their dry counterparts, with delicate flavors and a sweetness that makes wine more palatable.
Fruit wines are also a great alternative to those who find red or white table wines to be too much. What I'm referring to are wines that are made with fruits other than grapes. There are so many different fruits to choose from – so pick a fruit that you really like.
Most people assume fruit wines will be super sweet, and some are, but they can also be dry, sparkling or bitter. They generally have the same alcohol level as grape wine.
You're not a fan of red wine
Solution: Try a white wine like Pinot Grigio or Sauvignon Blanc
If you're not into the full-bodied, earthy notes of powerful reds like Cabernet Sauvignon or Syrah, then you should definitely try white wines as an alternative.
Pinot Grigio is light, crisp and slightly sweet – perfect for pairing with fresh salads or light fish dishes.
Sauvignon Blanc has a more complex and acidic flavor that makes it the ideal complement to dishes like poultry or seafood.
If you prefer something even lighter, opt for Riesling. It has a fruity sweetness and a hint of acidity that dances across your palate, making it an excellent match for lightly spiced Asian dishes and fried appetizers.
Another great way to enjoy a bottle of red wine, even if you don't like red wine, is to turn it into a sangria. You don't need a high-end or expensive wine for sangria. It's blended with fruit and sugar to make a light and refreshing drink.
You don't like the bitterness or dryness of wine
Solution: Try a rosé
Rosé is an ideal option for anyone who loves the taste of wine but isn't a fan of heavier red wines. This type of wine has the perfect balance between light and robust flavors, making it a delightful choice any time of year.
One big advantage to rosé is its ability to pair with a wide range of foods. From a light summer salad or fish tacos to grilled vegetables, roast chicken, and even pasta dishes, rosé's moderate berry and citrus notes provide just the right amount of acidity to complement all kinds of dishes.
Plus, rosé is typically very low in tannins—the compounds that give reds their signature bitterness—so you don't have to worry about it being too astringent on your palate.
Whether you're serving food or enjoying it on its own, rosé is the perfect way to enjoy the fruits (and flavors) of wine without feeling weighed down by a full-bodied red.
You don't like the acidity of wine
Solution: Try a sparkling wine
If you don't like the acidity or astringency of white wines, nor the tannins or red wines, then you should opt for a sparkling wine or cider. The sparkling aspect of these options eliminate the acidity and astringency of regular table wines.
Sparkling wine includes different variations around the world, like Champagne, Cava, Prosecco, Lambrusco, and Crémant. There are also a lot of sparkling rosé these days.
Not only are they delicious, but they are also extremely versatile. Sparkling wines can be paired with any type of food, from light appetizers to heavier entrées.
Ciders, on the other hand, come in a variety of flavors ranging from sweet and fruity to dry and zesty. They can also be enjoyed on their own or used as the base ingredient for creative cocktails.
How to Find a Wine You Like
Don't be afraid to experiment
There are so many types of wines out there that you will definitely find a perfect match for you. You just have to be willing to try a variety of types and styles.
Trying new wines can be a real adventure, and there's no reason to feel anxious about it. One of our favorite ways to find new wines is with a blind wine tasting party. You won't have any preconceived notions about the wine if you can't see what it is first.
Don't get too hung up on the details: there are thousands of varietals from different countries, each one offering its own unique flavor profile. Mix and match them according to your own tastes and see what you come up with – if nothing else, it'll make for a fun evening.
You might even end up finding your favorite wine in the process!
Ask for recommendations
Wine has been a beloved beverage for centuries, but it can be tricky to navigate the vast selection of bottles. While you certainly want to go with your own preferences, it also helps to be open-minded and try something new.
The easiest way to do this is by asking around for recommendations from your local grocer, bartender, or wine-loving friend. These experts are well-versed in all kinds of wines and can often point you in the right direction based on your specific tastes.
Not only will they recommend a few bottles that they think you'll enjoy, but you may even learn about some intriguing varieties of wine along the way.
Whether you simply take their advice or use it as inspiration for further exploration, engaging with experienced professionals is a great way to find unforgettable wines that will become your favorites forever.
So, if you're not a fan of red wine, don't despair! There are plenty of other types of wines out there that can cater to your individual taste. And the best way to find a wine that you love is to experiment and ask around for recommendations.
With so many different types of wines available, there's definitely something out there for everyone. Cheers!
Like this post? We'd love for you to save it to your Pinterest board to share with others! FOLLOW US on Pinterest, Instagram, Facebook for more great recipes! If you made it, post a pic on Instagram and hashtag it #savoredsips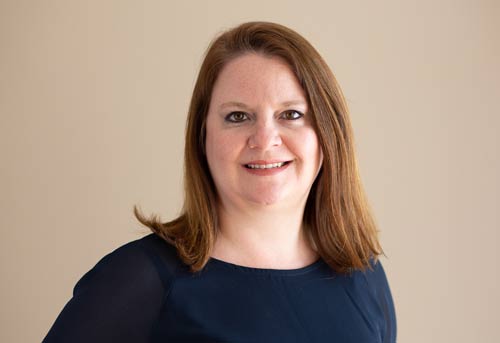 Laura is the founder and editor of the travel blogs Savored Sips and Savored Journeys. She is dedicated to sharing the best information about drinks found around the world.