We are particularly fond of espresso these days. I'm no longer satisfied with the regular drip coffee, and I really hate wasting money buying espresso at the coffee shop across the street just to get my afternoon fix.
The only solution is to purchase an espresso machine for home, but there are so many on the market now, I wasn't sure which was the best espresso machine for home use, that wouldn't exceed my budget.
It is possible to buy really expensive espresso machines, but is it possible to find a really good espresso machine for under $200?
Why under $200? I think most of us who are making espresso at home are not so concerned about the perfect brew that they need to purchase a top-of-the-line machine.
It sounds completely unreasonable to me to buy an espresso machine for $500 or more.
Below is the culmination of my research into which coffee maker to buy. I've considered everything from price to functionality, to size and how easy it is to use.
We'll share with you the espresso machines we added to our short list after extensive review, and which one was our overall favorite.
Don't have the time to read all of our reviews and compare espresso machines? That's okay – we love it when you put your trust in us! We won't let you down.
We've got a quick-pick guide for you, so you can see our top espresso machine recommendations and make a purchase quickly. However, if you do have time, we have a full review of each case below.
[
SKIP TO REVIEWS
]
Quick-Pick List – Best Espresso Machines Under $200
Why Buy an Espresso Machine?
Being able to make your own coffee at home is the biggest reason most people buy an espresso machine. There are many benefits to making your own coffee at home that go beyond the standard saving money and convenience of not having to go to the coffee shop.
Some of the biggest benefits to making your own coffee at home are:
Ability to try different types of coffee, roasts, blends and grinds. If you go somewhere, you can bring back the coffee you loved there and make it again at home. (See where to find the best coffee beans in the world.
Gaining more knowledge about coffee through the process of making it yourself. You can even learn how to make beautiful coffee art, if you want.
Making your coffee exactly the way you want it. You can control every aspect of your coffee if you're making it yourself, from temperature to milk steaming.
Convenience of being able to drink your coffee whenever you want without going out.
Cost savings. Buying coffee in bulk for home use is a way more economical way of enjoying coffee. For the same price as a couple of espressos at the coffee shop, you can buy a nice bag of coffee and make way more cups at home.
Become a pro. There are so many different kinds of coffee beans (like Kona Coffee) that you might want to learn more about. Having your own espresso machine lets you experiment and become a pro when working with expensive beans.
How to Choose the Right Espresso Machine
There are so many different coffee machine makers available today. You really have your choice of cost and features. It's good to know which features to pay attention to, though, before you go shopping, so you are sure you're getting exactly what you want.
Here are a few of the main features to look for on a good espresso machine.
Cost
Cost can't be the only factor you consider when purchasing an espresso machine, because you often get what you pay for in terms of quality. But still, cost will always be a major factor, and perhaps the most important to you.
Espresso machines come in all different price ranges, from basic ones for under $100 to professional ones for over $1000. In this post, we've only reviewed machines that are under $200, so we're looking for the best value for the money we can find.
Grinding Capability
Are you hoping your espresso machine can grind your coffee beans for you? If so, you need to look for a machine that includes a grinder.
Some have a space to hold beans and it will grind beans by the cup upon your command. Others include a separate grinder where you'll be able to grind your beans before adding the grounds to the machine.
If you don't want the added hassle of grinding the beans and adding them to the machine, you should look for a more automatic process.
Size & Aesthetics
One of the biggest concerns for me is the size of the unit, because it has to fit in my already full kitchen. Espresso machines can take up a lot of space on the counter top, so you want to be sure you've measured and know how much space you have for it.
You'll likely also want to consider the aesthetics of the machine. Some are very sleek and streamlined, some are bulky and even a bit ugly. If you want it to blend into your kitchen decor and not stick out like a sore thumb, you'll want to make sure you like the looks of it.
Water Storage
For convenience, you will want to have a machine that can hold enough water for your needs. If you're only going to be making a double espresso once a day, this won't matter as much as if you will be wanting to make coffee for a crowd.
It's also very nice to have a detachable water reservoir so you can take it to the sink to fill and empty it.
Frother
If you're wanting to make cappuccinos with your espresso machine, you'll want to make sure it includes a frother.
What You Can Make With An Espresso Machine
My personal favorite coffee drink is a flat white, but there are so many different coffee drinks made with espresso.
We've fallen for a more of these, ever since we started traveling to coffee destinations around the world (I'm looking at you Colombia!), our coffee drinking has gone up dramatically.
You might have a particularly drink in mind that you want to make with your espresso machine, or you might not even know the full range of drinks you can make with it.
No matter your level of expertise and knowledge, everyone can learn to make a range of different espresso drinks with their machine at home. Here are a few of the most popular drinks that can be made with an espresso machine at home:
Espresso (or Double Espresso)
There's no drink easier to make than an espresso. To make it, you put the ground coffee into the machine and turn it on. The coffee that comes out is an espresso – a pure, strong black coffee. A double espresso is just two times the amount.
Flat White
Flat whites are pure espresso (either a single double) blended with velvety milk foam. It's similar to a cappuccino, only it is not blended with extra water or milk. Learn how to make the perfect flat white.
Macchiato
Another fairly pure espresso drink is a macchiato, which is just an espresso shot, with a little bit of steamed milk on top. The milk tempers the strongness of the espresso slightly.
Cappuccino
Very popular around the world, the cappuccino is similar to a flat white, only the espresso is blended with extra milk before the milk foam is added. It is typically equally parts espresso, milk and milk foam.
Latte
A latte is similar to a cappuccino, but with more milk and only a thin layer of foam.
Mocha
A mocha is essentially a cappuccino, but chocolate is added to the drink.
Best Espresso Machines Under $200
The best espresso machine for you is heavily determined by your individual needs and preferences. But here we selected 5 of the best ones.
The Mr. Coffee Barista is a powerful and fast espresso maker, so you won't waste any time making your favorite coffee. It features a one-touch espresso button to brew a single or double shot of espresso with very little work on your part.
All you have to do is select the right size filter, fill it with grounds and press the button. It uses an electric 15-bar pump with enough pressure to extract the most flavor and color from the coffee grounds.
The machine also has one-touch buttons for making cappuccinos and lattes. When using these buttons, you just need to fill and attach the milk reservoir.
The machine determines how much milk to use (based on your selection), and the remaining milk is stored in a removable reservoir so you can place it back in the refrigerator. There is also a removable water reservoir so you can easily fill it or wash it at the sink.
If you want to make a different type of coffee, you can make your espresso and froth the milk with the adjustable control knob, and then blend them together to your liking.
It comes with a recipe book containing any coffee recipes you can make with the machine.
Pros: Removable milk and water reservoirs, include a frother, good pressure.
Cons: No coffee grinder included.
BUY NOW
---
The Hamilton Beach Espresso machine has a 15 bar pump to produce the fully extracted and rich espresso. For the money, this machine delivers a lot. It has a swivel frother wand to make your foam and steam your milk.
You can use either coffee grounds or a coffee filter pod in the machine. You just put in the grounds, slide in the filter and lock it into place with a side lever, then switch the dial to espresso.
You can use this machine to make espresso, along with any of the other styles of coffee we listed above. It`s very versatile and easy to use. It takes about 5 minutes for the machine to warm up before you can make a cup, but it's very fast to brew after that.
This machine has a removable 5 cup water reservoir and drip tray for easy clean up. We like this machine for the value, and the ease of use. It will brew a great cup of espresso without much fuss.
Pros: Great value for money, removable reservoir, easy to use.
Cons: No coffee grinder included, no size or double espresso options.
BUY NOW
---
As far as design goes, this espresso machine is probably one of the best looking. It's fully stainless steel and has a sleek, streamlined body. It uses a 15 bar thermoblock pump to produce a rich espresso. It has a frothing wand, with a froth enhancer, and comes with a stainless steel frothing pitcher to make your foam in.
The machine also has a warming plate to keep your milk warm. You can use any coffee grounds you like in the filter. You just fill the filter with the right amount of coffee, attach it to the machine and slide it to the right to lock it into place.
It comes with a removable 5 cup water reservoir. There is also a removable drip tray for easy cleaning. Other accessories include a tamping tool, measuring spoon, and cleaning tool.
Pros: Makes a good cup of espresso. Can use any coffee grounds.
Cons: No coffee grinder included, no extra sizes or double espresso options.
BUY NOW
---
If you're a wanting to stick with coffee pods rather than use your own beans, this Nespresso machine offers a lot of flexibility to make the type of coffee you want.
With this machine, you can brew three different cup sizes, 14oz. Alto, 8oz regular coffee and 1.35 oz Espresso via two different capsule sizes: large capsule for Alto and Coffee, and a smaller one for Espresso.
All you really have to do with this machine is refill the water, add the capsule you want, select the size you want, and hit the button. It does the rest for you. It even captures and holds up to 17 used capsules.
It has a removable water tank so you can easily refill and clean it. The machine we've linked to here includes the Aeroccino 3 milk frother. It makes a smooth, finely textured hot or cold fresh milk froth for your coffee, without noise or vibration.
It also heats milk for a latte, mocha or cappuccino.
Pros: One-touch system, very consistent results, no need for a grinder. Cons: Not as economical or eco-friendly because of pods.
BUY NOW
---
The Ninja Coffee Bar gives the ability to brew in 4 different sizes, from single serve to an XL 22 oz multi-serving. There are four buttons right on the face of the machine for you to select the size you want.
Next, you can decide if you want a classic brew, rich brew or iced brew. Classic gives a balanced flavor, while rich gives a more robust strong flavor. There are also two additional types of brewing you can do with the Ninja – a cafe forte brew and a specialty concentrated brew. 
The machine also comes with a built-in hot or cold frother that you can use to froth milk directly in a serving cup. You've noticed by now that I'm not saying anything about espresso.
This machine doesn't technically make espresso. It isn't powerful enough to do so. Instead it makes regular-strength brewed coffee, and a special concentrated brew that is very similar to espresso.
It's not likely that you'll realize much of a difference between the two, but if you're set on espresso, this isn't the machine for you.
Pros: Makes many different styles and sizes of coffee. No need for a filter. Cons: No coffee grinder included, reservoir is fixed, doesn't make espresso.
BUY NOW
---
More Expensive Espresso Machine Options
If you've already tried one or more of these machines and you're looking to up your coffee game, or you want to have a more professional set up at home, there are quite a few more options.
Unfortunately, these machines can be very expensive. Here are a few of the options that exceed $200. You will certainly find that these higher-end models have more features and more consistency.
CONCLUSION
As with all coffee lovers, you want to have an espresso machine at home so you can make coffee just the way you want it at any time of the day. These top espresso machines under $200 will definitely fulfill that goal.
Whether you want to use your own grounds and experiment with different coffees, or you want to make it as easy as possible with pods, you can find a machine in this list that will meet your expectations.
If you've already bought one, tell us about your favorite espresso machine.
Like this post? Pin it to share it with others.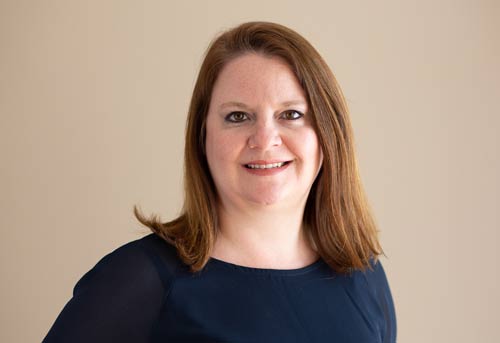 Laura is the founder and editor of the travel blogs Savored Sips and Savored Journeys. She is dedicated to sharing the best information about drinks found around the world.