There are many great places to drink beer in Amsterdam, so why not plan to spend an evening on an Amsterdam beer tour? There's no better way to enjoy some of the best craft beer in Amsterdam, meet some new people, and have a fantastic time. And you can plan it yourself with our itinerary.
Last time we were in Amsterdam, we went on an organized beer tour with a guide who knew everything there was know about the beer scene in Amsterdam. He helped us find all the great spots that serve craft beer, and there are a lot these days! Craft beer has really taken off all over the Netherlands.
A beer tour in Amsterdam, whether it's a planned tour or done on your own, is a great way to find out where the best beer can be found in the city.
If you want to keep it easy, you can book a guided pub crawl, like we did (you can book a great one by clicking here), or you can take some notes from us – we've got a great list of beer spots – and put together you're own self-guided Amsterdam pub crawl.
Where to Visit on a Pub Crawl in Amsterdam
You can visit these pubs in order, based on the map below, or you can create your own version. There are six beer stops all together, including pubs, breweries, and beer stores. They're all within walking distance of each other, mostly in the center of Amsterdam, so they're easy to walk to from any centrally located hotel.
Brewery De Prael
Bierproeflokaal In De Wildeman
Proeflokaal Arendsnest
De Bierkoning
Beer Temple
Bierfabriek Amsterdam
When to Go on an Amsterdam Pub Crawl
They all have different hours, so be sure to check before you decide where to go next. The best time to go is around 3-6pm. All of these spots are open during those hours, and it won't be quite as busy, so you can hopefully get a stool at the bar. Of course, if you like more of a party atmosphere, don't show up until around 9pm.
Stop 1: Brouwerij de Prael
There's no shortage of beer choices at Brouwerij de Prael. In fact, they have the most in-house brewed beers of all the places we visited in Amsterdam. At any given time, there are probably 10 or more beers on tap. They have their regular lineup — a Weizen, an IPA, a Scotch Ale — along with a few seasonals and collaborations.
You can sit in the brewpub, grab a stool and hang out at the bar, or you can sit outside at a picnic tables. We highly recommend spending enough time to try a few tasters of beer and a snack. They have a full food menu, but we like to nibble on Dutch snacks like bitterballen and frickandle. They go perfectly with beer.
Location: Multiple locations around Amsterdam
Hours: Open every day starting at noon, until 11pm or later.
Stop 2: Bierproeflokaal In De Wildeman
This beer tasting room is located in an old Amsterdam distillery. The interior is very fitting of the atmosphere. Serious beer drinkers will love it, and you can be sure they serve the beer in the proper serving glass.
It's a good place to go to try so many different beers, or to find a favorite that you can't find anywhere else. They have 18 beers on tap, and 250 bottled beers to choose from.
While the main focus is on Dutch and Belgium beers, like local craft beer and Trappist beers, they do have some outliers in the collection, from England, Germany and America. Pub snacks are served to go with your beer selection.
Location: Kolksteeg 3, 1012 PT Amsterdam Website
Stop 3: Proeflokaal Arendsnest
Arendsnest is the place to go for Dutch beers only. You'll find a wine range of Dutch beers here that you won't be likely to find anywhere else. Of the 400+ breweries now in business in the Netherlands, this bar serves 50 of them on tap and another 100 in the bottle.
The bar itself is classy, with a rich, wooden interior design and a cozy atmosphere filled with fellow beer lovers. If you happen to be around on Monday evening, they host a regular beer tasting from 6-7pm on Mondays.
Hours: Open every day from noon to midnight (2am on Fri and Sat)
Location: Herengracht 90, 1015 BS Amsterdam Website
Stop 4: De Bierkoning
This place isn't actually a brewery, but we thought you could use a bit of a rest and a change to look around a great beer store in between pubs. De Bierkoning has one of the best selections of beer I've seen, including beers from all the major beer cities around the world.
It's really fun just to look at the options and maybe purchase a few to take with you to drink in your hotel room. If you're a beer connoisseur at all, you must stop by for a peek.
Hours: Open every day from 11am-7pm (12pm on Sunday)
Address: Czaar Peterstraat 233, 1018 PL Amsterdam Website
Stop 5: Beer Temple
Beer Temple actually focuses on small-batch American beers. We were happy to see a number of our favorite Northwest beers lined up along the wall next to the extensive, 60+ bottle list. But we weren't in Amsterdam to try American beer. We wanted to try some unique and interesting Dutch beers.
I'm not big on hoppy bitterness, so I tend to stick with darker, maltier beers. I tried the Birrificio del Ducato Mikkie + Cattivella Creme Brulee Imperial Stout, which rang in at 9.5% ABV and was creamy and delicious.
Nick loves all things hops and believes the higher the IBUs the better, so he tried the Big Fat Five Double IPA with 75 IBUs, which was brewed by Het Uiltje especially for the 5-year anniversary of BeerTemple, and utilized some of our famous Northwest hops. Best of both worlds.
Hours: Open every day noon to midnight (2am on Fri and Sat)
Address: Nieuwezijds Voorburgwal 250, 1012 RR Amsterdam Website
Stop 5: Bier Fabriek
It was such a nice day that we sat at an outdoor table and ordered their two beers that are brewed in-house. I had the Nero, a dark porter with chocolatey and toasty flavors. Nick had the Rosso, a ruby red ale with fruity, malty flavors. Then we took a quick tour of the interior. Despite the small facade, the place is enormous inside.
How cool is this? They have beer taps at every table. You can actually serve yourself beer at your own table. While they don't have a ton of food options on the menu, they do serve a house specialty of charcoal-grilled, free range chicken that looked pretty delicious. They also serve peanuts at the table to eat with your beer.
Hours: Open every day form 12:00 – 17.00
Address: Nes 67, 1012 KD Amsterdam, Netherlands | Website
CONCLUSION
After you've made it around to the five pubs and one beer shop on this list, we know you'll have a much better understanding and appreciation for Dutch beers, as well as hard to find bottled beers of the world. It's a really fun pub crawl, and we hope you enjoy it.
Like this post? We'd love if you'd share it on your Pinterest board.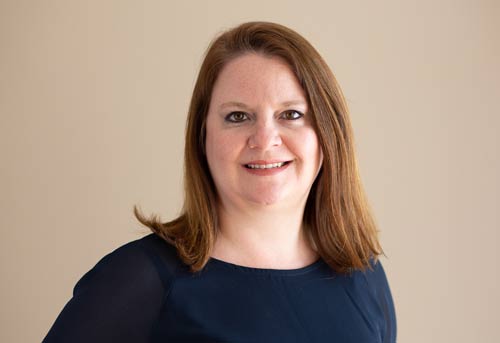 Laura is the founder and editor of the travel blogs Savored Sips and Savored Journeys. She is dedicated to sharing the best information about drinks found around the world.