Beer is to Prague like wine is to Italy. Learning about the vibrant beer culture in Prague is a compulsory part of any trip there, whether you're a beer enthusiast, or just a casual observer of the local culture.
In stats alone, the Czech Republic drinks more beer per capita than any other country in the world. In 2015, that number was 142.4 liters per person. According to The Telegraph, "that's the equivalent of 250 pints – or one every 35 hours."
That's quite impressive, but is also a strong indication that you can't (and really, why would you want to?) avoid this part of the culture as a tourist in Prague.
⇒ Read about other great places around the world to visit for beer.
Learn About Czech Beer
Even knowing a lot about beer ourselves, we like to book a beer tour in a city like Prague, so that we can learn more about the history and experience of drinking beer from a local. In Prague, the best way to do that is on a brewery tour with Discover Prague.
In case you're worried this might turn into a crazy pub crawl, I promise it won't (as long as you don't mistakenly go on the pub crawl instead of the beer tour). You'll not only learn alot about the culture of beer and breweries in the Czech Republic, you'll have a chance to meet some like-minded folks who love beer.
This beer tour was booked for us as a Tinggly Experience. If you haven't yet been introduced to Tinggly, you should definitely check out their Experiences map and see for yourself the amazing adventures they offer as gift experiences.
When you're looking for a gift for your travel-loving friend or family member, you can buy them a Tinggly experience that they will love because they get to pick it out themselves. There are over 350 experiences in 80 countries to choose from, including this Prague Beer tour.
This tour included stops at three of the top local breweries that were within easy walking distance in New Town. Since beer is such a big thing in Prague, you are never too far from a brewery, and many of them are quite small, producing just enough beer to serve in their own pub. This makes a walking tour of breweries very accessible for visitors.
You'll also quickly learn that there are a few large breweries that are responsible for the bulk of the beer being served across Prague. Those are Pilsner Urquell, Budweiser Budvar (not the same as the U.S. beer of the same name), Bernard, and Kozel, just to name a few that you'll see around Prague.
Most of the pubs and bars in Prague are aligned with one of these major breweries and so only serve those beers. But there are many other, smaller operations that serve their own beer.
⇒ Learn which beer glass type you should use to serve your beer.
Pivovarský Dům
The first brewery we visited was on the edge of New Town, called Pivovarský dům. The brewery was started in 1998 and is a local favorite because they serve at least 8 different microbrews. They make a few of them regularly, like the Štěpán – a Czech-style classic lager, a coffee beer, a sour-cherry beer and a surprisingly good-tasting nettle beer.
One of the best parts of this brewery is the ability to try the majority of their beers in a tasting tray that contains 8 beers. They are experimenting more with different flavors and specialty beers than any of the other breweries in the city, so you can definitely consider them a craft microbrewery.
Location: Ječná 15, 120 44 Nové Město
Hours: 11am-11pm
U Fleků
The second stop we made was at a very historic (and very touristy) beer hall called U Fleků. The brewery has a 518-year-long brewing history, which makes it the only brewery in Central Europe that has been brewing continuously for over 500 years.
From the outside, you would never know how vast the inside is. It has room for over 1200 people in 8 halls and an outdoor beer garden. It reminded me of the large beer halls in Munich, where the aim is to eat heavy traditional foods, drink lots of beer and have a good time with whatever large group you went there with.
You really can't beat the beer they make here. It's a rich and smooth dark lager, and you can only get it at this beer hall. They serve over 2,000 glasses of it a day. The delivery method is easy and straight-forward. A waiter will arrive at your table with a huge tray of beer and will keep track of how many you take from him on a card at your table, so you can pay up at the end.
You don't want to lose sight of the fact that this is a very tourist-driven environment. If you're there to try the beer, be sure to avoid the somewhat pushy servers walking around with trays of various local alcohol. They just to sell you overpriced liquor, that you can find nearly anywhere else for way cheaper.
Location: Křemencova 11, 110 00 Nové Město
Hours: 10am – 11pm
U Medvídků
The third stop was a restaurant/hotel combination in the heart of the New Town, called U Medvídků. The tiny brewery inside the restaurant dates back to 1466. It has a long history that is worth reading about when you arrive.
It was only a block from where we were staying, and we'd already walked by it a few times. I'm not sure we would have known it was there if it wasn't for our guide pointing it out.
U Medvidku has a solid lineup of beers, despite their small size. They even make the strongest beer in the world, called XBEER-33, at 12.6%, using historical technology. They also have a lager, a special dark, and a wheat beer. All of their beers are unfiltered.
Aside from tasting beer, you can also eat in for lunch or dinner, or even try your hand at brewing your own beer. The brewery day lasts 9 hours and walks you through the entire process, from start to finish.
Location: Na Perštýně 7, 100 01 Staré Město
Hours: Mon-Fri 11am-11pm, Sat-Sun 11:30am-11pm
Prague Beer Museum
The Prague Beer Museum is not on the tour of breweries, but it does deserve a mention for those of you who might be making up your own beer tour. We stopped by the Prague Beer Museum after walking around town one day, and we ended up staying for quite a while, sampling all of the beers.
It's a non-brewery affiliated pub, with over 30 microbrews on tap from around the Czech Republic. As is the case in many other countries, there are new breweries popping up every day and they need to find representation in the market, so they can stand out among the huge Czech beers. The Prague Beer Museum is doing their part to help those little breweries out.
No, it's not a museum. It's just a pub. They have so many beers to choose from that they offer tasting trays varying from 4-10 beers that you can mix and match to try as many as you like. They also have a taster tray of all 30 if you think you're up to the challenge. It's definitely worth a stop, if you're into craft beer.
Location: Namesti Miru and Smetanovo Nabrezi, Smetanovo nábř. 205/22, 110 00 Staré Město
Hours: 10am – 3am
CONCLUSION
If you're in Prague and looking for something to do, a Prague beer tour is definitely the way to go. After visiting all three of the breweries on the tour and hearing the stories behind the beer and the breweries, we had a much better understanding of the culture. We also found that we really love the beer. I'm sure you will too.
Like this post? Why not save it to your Pinterest board! 🙂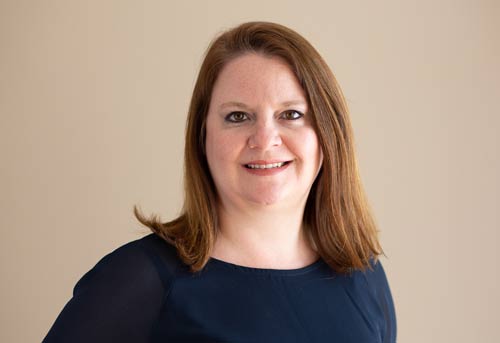 Laura is the founder and editor of the travel blogs Savored Sips and Savored Journeys. She is dedicated to sharing the best information about drinks found around the world.