Locating good coffee can be hard in a new city. Luckily, if you're visiting or moving to Dublin, Ireland, you won't have trouble finding the best coffee in Dublin. It's filled with incredible options, you just need to know where to look!
Whether you're after a leisurely break or a quick shot of caffeine we have you covered. Here are some great coffee shops you need to visit in Dublin if you are looking to avoid the many flops about town.
⇒ You might also like: Where to find the best coffee in the world
The Best Coffee in Dublin
Kaph
If you are looking for a place to escape or just work for an hour, Kaph is the right place for you. Kaph is an independent coffee shop located in Dublin's creative quarter. The atmosphere at Kaph is laid back, with a hip decor and music inviting you to stay and relax. With blends from 3FE, the coffee is always top notch. The beans come from Nicaragua, Colombia and Ethiopia. Try their famous coconut milk latte, and for those who aren't that into coffee, their matcha latte is top notch.
Proper Order
Owned by the 2017 Irish Barista Champion Niall Wynn, this small coffee shop started to make waves when it opened it's doors in Smithfield in January 2016, for serving quality coffee at affordable prices. Proper order features worldwide roasters, with their main supplier being Square Mile Red Brick. This is a London roaster that specialises in seasonal blends.
The coffee shop is famous for delivering inventive weekly specials such as a blood orange marmalade latte, and mixes that include elderflower, lemon verbena oil, and rose hips. Everything is all hand-picked or locally produced.
Step into their trendy walls and order the slap and tickle, a tasting set that includes an espresso and a milky brew. If you are feeling adventurous try the latte of the day, you might get one with delicious Tahitian vanilla, or one with their homemade syrups.
The Bald Barista
Famous for their coffee art, The Bald Barista is almost a rite of passage to anyone who lives in Dublin. With its cool vibe, superb coffee and sweet treats it's no surprise they have been so successful in the city's coffee revolution.Named after owner Buzz Fendall's signature look, the Bald Barista earned the heart of Dubliners with their incredible Fixx Coffee blends. Is not in vain that they were referred to as "the coffee mecca" by the Irish Times and remain as one of the best cups of coffees to be had in the city.
Find your way to Aungier Street and order a cappuccino, it will be brewed to excellence and served with an Instagram worthy decoration.
FIA
A small lovely café, FIA is located on Rathgar, in the heart of Dublin 6. Their menu is designed according to season, and breakfast is served all day.Their coffee is blended by Roasted Brown, a local roastery set in Wicklow, with beans coming from Guatemala and Ethiopia.If you're feeling peckish, try the smoked ham, gubbeen cheese and burnt apple toasted sandwich.
Laine My Love
Just a few meters away from Connolly Station, is the beautiful space of Laine My Love. This is one of Dublin's hidden gems, as it's situated on Talbot Street under the Dart Railway. Born as a sister space to Roasted Brown, their award winning baristas are top notch.
They are reonwned about town for having the best pressed coffee and filtered mixes. You will find a minimalist decor and lots of natural light, the perfect spot for breakfast or lunch. We recommend you try their V-60 coffee and the peanut berry toast. Everything at Laine My Love is made in house.
Two Boys Brew
Set on the North Side of Dublin, Two Boys Brew became a staple for coffee lovers in the city since opening in Phibsborough during the summer of 2016. Owners Kevin Roche and Taurean Coughlan were inspired by the Australian coffee scene and after living in Melbourne.The inside of this café is beautiful and airy, with an industrial feel combining steel and wood. The smell of freshly brewed coffee invading every inch of the place. Their beans are from 3FE, and they also feature a guest roaster every week.You can choose if you want your brew to be Chemex, a filter, or an Aeropress. You have non-dairy options such as soy, coconut and almond milk.
We recommend you try the filter pour over and brew Brekkie. The brew brekkie is the standard weekend brunch meal that includes poached eggs, smoked salmon, spinach and roasted mushrooms on sourdough.
Five Points
On Harold's Cross Road you will find the lovely Five Points. A small artisanal café that has been bringing out the crowds for the past year. Five points was created by former 3FE workers Adam Sheridan and Hilary O'Hagan. The approach at Five Points is pretty straightforward, they make great coffee and they serve simple yet amazing food, with local product, seasonal tastes and lots of homemade goodies.
If you are in Five Points for lunch, try the smoked bacon rarebit, a sourdough bread served with bechamel sauce, smoked bacon and a soft fried egg.For an afternoon pick me up, we recommend their mocha; if you want something stronger, try the High Score, an Aeropress mix of Guatemalan, Colombian and Ethiopian beans.
Conclusion
Now you know where to find the best coffee in Dublin. Have you tried one of these Dublin coffee shops? Do you have a favorite we've missed? Tell us about it in the comments.
Like this post? Why not share it on your Pinterest board!
---
ABOUT THE AUTHOR
Brittnay is an Aussie and one half of The Travelling House Sitters. She lived in London for the past two years before making the move to Dublin. She managed to squeeze in 21 trips to Europe & Africa in that time (including lots of cheese, wine & beaches).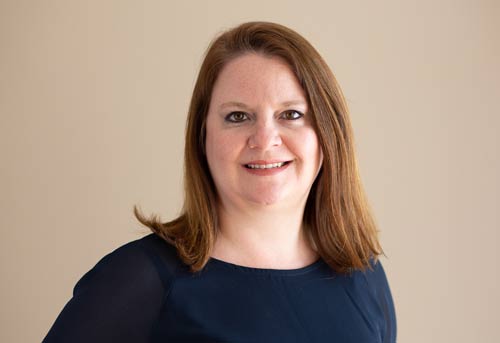 Laura is the founder and editor of the travel blogs Savored Sips and Savored Journeys. She is dedicated to sharing the best information about drinks found around the world.