We already loved Japanese sake long before we traveled to Japan and learned so much more about it, but our appreciation for it has definitely grown. Once we started to understand the nuances of the different types, we started wanting to drink it more at home. For that, we knew we needed to find the perfect Japanese sake set.
Half the battle with sake is understanding what you're drinking, how it's made, and being able to pick the right bottle of sake from the store. The other half is knowing how to properly serve it and making sure you have the right glassware, or in this case, the best Japanese sake set to drink sake the right way, while at home.
If you want to learn more about sake and how to drink it, check out our guide to enjoying Japanese sake.
Sake pairs really well with sushi, obviously. Want to learn more about making your own sushi at home? Check out this post.
How to Choose the Best Japanese Sake Set
Whether you're looking for a set to have for when you purchase a bottle of premium sake to drink at home, or you're looking for a gift for someone else, we can help you pick out the perfect sake set. A Japanese sake sets makes a perfect Japanese gift for someone who enjoys this traditional Japanese drink.
We've put together a list of important criteria to look for when you choose the best sake drinking set. Once you've read through this list, you'll be more familiar with the different components of a set and which one suits you best.
If you don't have time to read through our entire guide, or you already know what you're looking for but want to know which ones we recommend, here are our favorite Japanese sake sets. Below the table, you'll find reviews and a comparison chart with more information to aid your decision.
What Is Included in a Japanese Sake Set?
Sake sets are generally comprised of the same few items. There is a decanter that you'll pour your sake into from the bottle. The sake is then served from the decanter into sake cups. A typical set includes a sake decanter and 2 or 4 sake cups. Once in a while, you'll find a set that includes a serving tray.
Not all sake sets are the same. Here are the main features to look at when buying a sake set.
Size
One of the most important things to look at is the size of the containers. The sizes do vary. Generally, people are surprised at how small they can be. Sake is meant to be sipped and enjoyed, so the cups it is served in are rather small. Typically a sake cup is about 2 inches tall and 1.5 inches wide. It will hold about 2 oz of sake.
A small cup is called ochoko, while a medium cup is called Guinomi. A cup with a wide mouth is a more traditional sakazuki  Sake is also sometimes served in a square wooden box called a masu. A sake carafe or decanter (called a tokkuri) often holds around 14-16 ounces. Be sure to check the size on the description before purchasing, if you need a specific size. The carafe holds about half a 750l bottle of sake.
Style
As with most things that have international appeal, there are endless styles you can choose from. The most popular sake set is made of ceramic. They come in all kinds of designs and colors, and sometimes have pictures painted on of Japanese characters, cherry blossoms, and patterns.
Material
Sake cups and decanters can be made from a variety of different materials. Glazed porcelain, ceramic, clay, glass, plastic and even wood are used to make sake sets now. Which one you choose is largely a matter of personal style. The only material that has a significant impact on the sake itself is wood, because it can impart a woodiness or oakiness to the sake.
Our Favorite Japanese Sake Sets
If you have a chance to travel to Japan, you should definitely take advantage of the options and selection available. We picked up a really nice blue and grey porcelain set when we were there last time. But if you don't have the good fortune of being able to travel to Japan for a set, it's not a problem.
You can find great sake sets on Amazon. They have a really large selection, so you can find the style and design you like best.
Japanese Sake Set Reviews
This set is unique in that the sake decanter is square shaped, rather than round. The decanter is 3.5 inches around and tall. It holds 14oz. It is made in Japan and comes in a nice gift box that will protect it from damage over the years and helps with storage. The cups are deeper than usual, as well. They are 1 inch in diameter and 2 inches tall. They hold 1.5 oz.
☆ Read reviews and check pricing for the Happy Sales Blue Dragonfly set
This set is ceramic with a traditional cherry blossom scene printed on the decanter and cups. The decanter is 5″ tall and holds just 8 oz. The small indentations on the sides of the decanter make it easier to hold and pour. The cups are 2″ tall and hold 2 oz. The set is dishwasher and microwave safe.
☆ Read reviews and check pricing for the Cherry Blossom Set
This is my personal favorite design. It's modern and sleek, and the style is very typical of sets you'll find in Japan. It's made from a high-temperature ceramic, so it's safe for hot sake. The bubble decanter holds 10oz. The cups are on the small size at just 1.1 inches wide and 1.7 inches tall and holds just 1.7 oz. The set comes in a nice sturdy gift box with a Japanese design.
☆ Read reviews and check pricing for the Oeno Sake Set
Another design style that is very popular in sake sets is with Kanji characters written in calligraphy on the front. On the right side are the Japanese kanji characters for spring, summer and winter, while the left side means "to never become tired of". This ceramic set also has the largest decanter, holding 16 oz. The cups are small, holding about 2oz. The set is made in Japan and is a high-quality set.
☆ Read reviews and check pricing for the Kotobuki "Akinai" Sake Set
---
Unique Sake Sets
Looking for something a little out of the ordinary? We've put together a list of the most unique sake sets we've seen. These are less traditional, more modern and/or just plain cool or cute.
Wooden Sake Cups and Wooden Sake Drinking Sets
As we mentioned earlier, wooden boxes called masu are sometimes used to serve sake. When we saw this for the first time, we were at a sake tasting bar, where every pour was served in a shotglass that was placed in a red lacquered masu. They wouldn't stop pouring until the shotglass and the masu were both full.
We didn't know it at the time, but overflowing the sake into the masu signals the wealth and generosity of the restaurant. We were also a little perplexed as to how to drink the sake in the box (or if we even should), but we quickly learned that it was expected that we would either pour the overflow into our emptied shotglass, or just drink it from the box.
If the box is not lacquered, it can impart some woodiness into the sake.
We've put a list together of a few wooden sake sets and masu cups, in case you want to try out this traditional method for serving and drinking sake at home.
CONCLUSION
We hope you've found the perfect Japanese sake set to fit your style and purpose. Now you can enjoy drinking sake at home the right way, and bring a little bit of Japan into your own home. Let us know which set you chose!
Pin it for later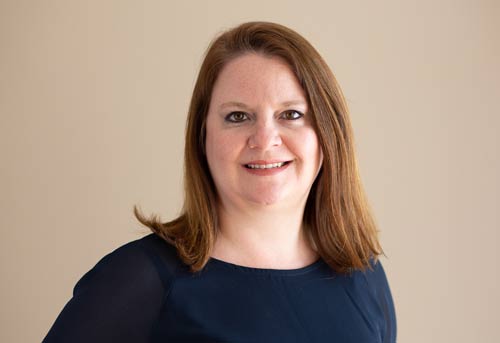 Laura is the founder and editor of the travel blogs Savored Sips and Savored Journeys. She is dedicated to sharing the best information about drinks found around the world.