When the evening calls for something extraordinary, might we suggest the Blue Moon Cocktail. This elegant cocktail has a beautiful ethereal blue hue and complex flavor profile. It's an intriguing drink with a delicate balance of flavors, featuring Crème de Violette.
» You might also like a classic Boulevardier.
Why the Blue Moon Cocktail Is So Good
Picture this: a crisp, citrusy burst of lemon, followed by a robust gin kick, all tied together with a fragrant, almost poetic, violet finish. The Blue Moon isn't your run-of-the-mill cocktail; it's a finely balanced drink that takes you on a taste journey.
You've got gin as the robust base, lemon for tartness, and Crème de Violette for an alluring floral twist. The combination? A sublime blend that's simultaneously vibrant, smooth, and entirely unforgettable.
It's very similar to an Aviation cocktail, if you've had one of those. The only difference is that cocktail has maraschino liqueur in it. Very similar, but slightly different. The Blue Moon is more lemony and less sweet.
Where Did the Blue Moon Originate?
The Blue Moon cocktail has been around for a while, albeit not as famous as some of its cousins like the Aviation. Its creation is attributed to Oscar Tschirky, the legendary maître d'hôtel at the Waldorf-Astoria Hotel in New York City.
Though Oscar wasn't a bartender by trade, his influence on American cocktails is significant, and the Blue Moon is one of his lesser-known but equally impressive legacies. Learn more here.
Ingredients You Need
2 ounces gin
1/2 ounce Crème de Violette
1/2 ounce lemon juice, freshly squeezed
Lemon twist, for garnish
How to Make the Blue Moon Cocktail
Chill the Coupe: Before you begin, place a coupe glass in the freezer to chill.
Combine Ingredients: In a cocktail shaker filled with ice, add the gin, Crème de Violette, and freshly squeezed lemon juice.
Shake It Up: Seal the shaker and shake vigorously until the mixture is cold, usually around 20 seconds.
Strain and Pour: Strain the cocktail into your chilled coupe glass.
Add the Final Touch: Garnish with a lemon twist for a bit of zesty flair.
Enjoy: Sip and savor your Blue Moon cocktail, preferably while contemplating life's big questions or enjoying the night sky.
The Magic of Crème de Violette
Crème de Violette is the X-factor in this cocktail equation. This violet liqueur is crafted from violet flowers and lends not only its mesmerizing color but also its unique floral notes to the drink.
Think of it as the mysterious note in a complex perfume or the surprise twist in a compelling novel—it's the element that turns the ordinary into extraordinary. Its rare, almost elusive quality also gives the Blue Moon that extra cachet of sophistication.
The Blue Moon cocktail is a hidden gem among classic concoctions, offering a unique blend of tart, robust, and floral flavors. It's the perfect choice when you're in the mood for something a little out of the ordinary, yet deeply satisfying.
So, when the moon rises and you feel the pull of something extraordinary, mix up a Blue Moon. It's a lunar experience right in your glass. Cheers!
Like this post? We'd love for you to save it to your Pinterest board to share with others! FOLLOW US on Pinterest, Instagram, Facebook for more great recipes! If you made it, post a pic on Instagram and hashtag it #savoredsips
Yield:

1 cocktail
Blue Moon Cocktail
The Blue Moon cocktail has gin, lemon juice, and Creme de Violette - a classic cocktail with a beautiful hue and citrus base.
Ingredients
2 ounces gin
½ ounce Creme de Violette
½ ounce lemon juice
Lemon twist for garnish
Instructions
Add all ingredients except garnish to a cocktail shaker filled with ice. Shake vigorously until cold. Strain into a coupe glass.
Garnish with the lemon twist.
Nutrition Information:
Yield:
1
Serving Size:
1
Amount Per Serving:
Calories:

155
Total Fat:

0g
Saturated Fat:

0g
Trans Fat:

0g
Unsaturated Fat:

0g
Cholesterol:

0mg
Sodium:

6mg
Carbohydrates:

9g
Fiber:

2g
Sugar:

2g
Protein:

1g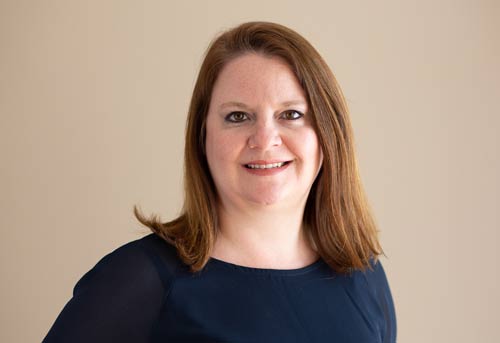 Laura is the founder and editor of the travel blogs Savored Sips and Savored Journeys. She is dedicated to sharing the best information about drinks found around the world.