A classic Aviation Cocktail mixes the beautiful Crème de Violette with gin, lemon juice, and Maraschino liqueur to make a drink that's both intriguing and exciting.
» You might also like this Vodka Gimlet Cocktail.
Why the Aviation Cocktail Is So Good
The Aviation is the epitome of balance. Its gin base provides a herbal foundation, while the tartness of freshly squeezed lemon juice cuts through the botanicals.
Maraschino liqueur adds a touch of sweetness without overwhelming the palate. The pièce de résistance, Crème de Violette, lends the cocktail its distinctive hue and floral notes.
The result? A complex yet harmonious symphony of flavors that dance across your tongue.
The Origin Story
The Aviation traces its roots back to the early 20th century, a period known for the birth of many classic cocktails. It first appeared in print in Hugo Ensslin's 1916 book "Recipes for Mixed Drinks," where it was listed with its hallmark ingredient, Crème de Violette. However, post-Prohibition versions often omitted this, likely due to its scarcity.
Thankfully, the revival of classic cocktails has brought this essential component back into the spotlight, and with it, the Aviation's original splendor.
What is Crème de Violette
Crème de Violette is the secret weapon in an Aviation cocktail. This floral liqueur is made from violet flowers, and it's the key to achieving the Aviation's beautiful lavender hue. The taste is subtly sweet, almost perfume-like, but it's balanced by the other elements in the cocktail.
In the past, it was difficult to find, but the recent craft cocktail movement has brought it back to prominence. If you're serious about making an authentic Aviation, Crème de Violette is non-negotiable. For me, it wasn't difficult to find at all. In fact, it was available at every liquor store I frequent.
The price is about $20-$25 for a 750ml, which isn't bad, since you can make so many different drinks with it, like a Blue Moon cocktail, a Violette Femme, or a Final Say cocktail.
Ingredients You Need
1 1/2 oz gin
1/2 oz lemon juice, freshly squeezed
1/2 oz maraschino liqueur
1/4 oz Crème de Violette
Cherry or lemon twist, for garnish
How to Make an Aviation Cocktail
Chill the Glass: Place a cocktail glass in the freezer to chill.
Mix Your Ingredients: In a cocktail shaker filled with ice, combine the gin, lemon juice, maraschino liqueur, and Crème de Violette.
Shake: Give it a vigorous shake for about 15-20 seconds to ensure all the ingredients are well-blended.
Strain: Strain the mixture into your chilled cocktail glass.
Garnish: Add a cherry or lemon twist to elevate the look and add an extra layer of flavor.
Serve: Enjoy your Aviation cocktail immediately, preferably with good company and great conversation.
Whether you're a cocktail aficionado or a newbie, the Aviation is a must-try. It's not just a drink; it's an experience. One sip and you'll understand why this cocktail has stood the test of time, earning its wings in the annals of mixology history.
So the next time you're looking for a drink that combines complexity, balance, and a dash of historical intrigue, let the Aviation be your vehicle for a transcendent cocktail journey. Cheers!
Like this post? We'd love for you to save it to your Pinterest board to share with others! FOLLOW US on Pinterest, Instagram, Facebook for more great recipes! If you made it, post a pic on Instagram and hashtag it #savoredsips
Yield:

1 Cocktail
Classic Aviation Cocktail
A classic Aviation Cocktail mixes the beautiful Crème de Violette with gin, lemon juice, and Maraschino liqueur to make a drink that's both intriguing and exciting.
Ingredients
1 1/2 ounces gin
1/2 ounce freshly squeezed lemon juice, strained
1/2 ounce Crème de Violette
Ice
1 cherry, for garnish (optional)
Instructions
Mix the gin, lemon juice, maraschino liqueur and Creme de Violette in a cocktail shaker with ice. Shake vigorously until chilled.
Strain into a coupe glass. Garnish with a cherry.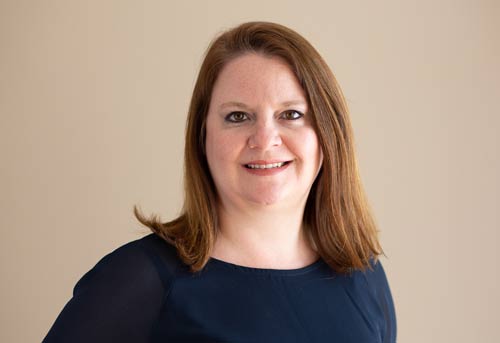 Laura is the founder and editor of the travel blogs Savored Sips and Savored Journeys. She is dedicated to sharing the best information about drinks found around the world.