Valentine's Day is the perfect time to celebrate in style with a Champagne cocktail. Combine a luscious bottle of bubbly with one of these mixers to create a memorable toast to love.
You don't have to use the most expensive bottle of Champagne to make cocktails. If you're not able to grab a bottle of the French elixir, you can make these cocktails with a bottle of sparkling wine, Prosecco, Cava, or Cremant.
This list of Valentine's Day Champagne cocktails is a collection from our fellow drinks bloggers. Click the recipe link under each cocktail for the full recipe.
» You might be interested in How Many Glasses of Champagne are in a Bottle.
Sparkling Kir Royale Cocktail
This French sparkling Champagne cocktail has crème de cassis as one of it's main ingredients. crème de cassis is a black current liqueur that adds the beautiful red color to this drink. >>See the recipe
Tangerine Champagne Cocktail
This Tangerine Champagne cocktail is a delicate, yet impactful sipper with the delicious punch of tangerine juice and Grand Marnier mixed with bubbly. >>See the recipe
French 75 Champagne Cocktail
The French 75 is a classic cocktail that blends Champagne with gin, lemon juice, and sugar to make a delightful bubbly sipper. >>See the recipe
Sparkling Rose French 75
For a dainty, elegant cocktail, this sparkling rosé French 75 is the perfect sipper to celebrate Valentine's Day with its lovely pink hue. >>See the recipe
Elderflower Champagne Cocktail
Effervescent, slightly sweet, and very fragrant, the combination of elderflower liquor and champagne with a bit of lemon was simple, but delicious. With only three ingredients and a choice of optional garnish, this is an homage to the restaurant's version of a French 77. >>See the recipe
Pomegranate-Rosemary Champagne Sparkler Cocktail
Pomegranate and rosemary simmer with gin to form the festive syrup base for this lively cocktail. Float your favorite champagne and we're ready for a romantic night in! >>See the recipe
Watermelon Mint Champagne Punch
Watermelon and mint add delicious and refreshing flavor to this easy champagne punch recipe, perfect for sharing with friends or loved ones on Valentine's Day! >>See the recipe
Blackberry Champagne Cocktail
Blackberry Champagne Cocktails are easy but stunning with the bright flavor of the fruit. The perfect addition to your Valentine's Day evening. >>See the recipe
Champagne Margarita
This easy Champagne Margarita pairs the lime flavor you love in a margarita with the bubbly fizz of champagne. It's the perfect drink for any festive occasion. >>See the recipe
Grapefruit Champagne Cocktail
These simple and bitter sweet grapefruit champagne cocktail are breeze to make and they star my favorite liquor, Campari. >>See the recipe
»»Looking for more amazing champagne cocktails? Try these 10 Delicious & Festive Holiday Mimosas.
In Conclusion
Most champagne cocktails come together quickly with few ingredients; making them a great addition for any celebration. So, pop a cork or two and raise your glass!
Like this post? We'd love for you to save it to your Pinterest board to share with others! FOLLOW US on Pinterest, Instagram, Facebook for more great recipes! If you made it, post a pic on Instagram and hashtag it #savoredsips
Pin it for later!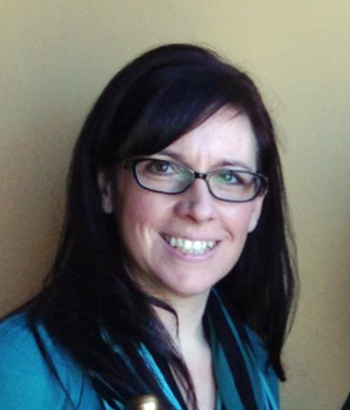 When not mixing up delicious cocktails to enjoy on the patio with friends, Angela is busy writing about food and drinks for three popular food websites, and exchanging creative ideas on social media.