These Cranberry Brie Bites are a simple and tasty appetizer with just three ingredients: cranberry sauce, brie, and filo dough. It couldn't be easier to make and it's a great finger food.
» You might like this Cranberry Old Fashioned Cocktail and these Teriyaki Salmon Bites.
Although you can make them ahead if you need to, these brie and cranberry canapes are best served fresh from the oven, while the cheese is still melty and hot.
My aunt makes these Brie Bites in puff pastry and I've always loved them, but I thought they'd also be really good in a more crunchy base, like filo dough, so I gave it a try and they turned out great.
» Have leftover phyllo shells? Try these French Onion Bites.
Ingredients You'll Need
Here is what you will need for these bites:
Phyllo dough shells – Phyllo dough shells are easy to find, and you can get them from just about any grocery store. If you can't find them, they are available on Amazon. Premade phyllo dough shells are convenient, and you can easily use them to make these delicious cranberry brie bites plus so many other appetizers.
Whole cranberry sauce: Whole cranberry sauce is a sauce or jam made from fresh whole cranberries, sugar and water. It is easily available in any grocery store. For convenience, you can use premade cranberry sauce. However, if you love homemade sauces and happen to have cranberries available, you can make it yourself.
Brie: Brie is a soft cheese made from cow's milk. Apart from its soft texture, it has a fruity and nutty flavor. When using brie, make sure you remove the greyish rinds.
Extras, if you want:
Walnuts: Walnuts add a great crunchy texture to these bites. Use slightly toasted walnuts for a toasted flavor and to prevent getting a bitter dry taste.
Apples: Chopped up granny smith apple would add crunch.
Chives: Adding finely chopped chives will give these bites a savory and slightly grassy flavor.
How to Make Cranberry Brie Bites
We make these all the time for parties because they're so easy and everyone loves them. They particularly make a great holiday appetizer because they're festively colored.
It's best to make them right before they'll be consumed, while the cheese is still warm. They can start to become soggy and cold after about 20 minutes and aren't as good.
Step 1: Start by trimming the rinds of the brie cheese. Cut the cheese into small pieces. The size should be small enough to fit the phyllo cups easily.
Step 2: Place brie pieces into the phyllo cups and top with about a teaspoon of cranberry sauce. You don't want it to overflow, so don't put in more than the cup can hold.
Step 3: Top each phyllo cup with toasted walnuts. Just scatter a few on top, no need to overload them.
Step 4: Place the shells in the air fryer basket and cook for about 5 minutes at 250 degrees F (120 C). Once done, take them out of the basket, garnish with chopped chives and serve them warm.
Other Flavor Combinations
These little appetizers will are going to be the hit of the party. Here are some different flavor combinations to try.
Caramel apple – Brie, chopped up granny smith apple and top of caramel sauce.
Apple cranberry – Brie, chopped up granny smith apple and cranberry sauce.
Apricot walnut – Brie, apricot jam and chopped walnuts.
Maple bacon – Brie, maple syrup and crumbled up bacon.
FAQs & Additional Serving Information
Can I substitute brie with any other cheese?
Yes. If you don't have brie cheese, you can use Camembert instead as well. It has almost the same fruity and earthy flavour as brie. You want a nice creamy cheese that melts well without greasiness, so cheeses like cheddar don't work well.
Can I Make Brie Bites With Other Sauces?
Yes, you can make these bites using other sauces or jams instead of cranberries. The idea is to use something that's tart and acidic to balance out the fattiness of the cheese. As long as the jam you're using doesn't have a ton of sugar and is overly sweet, you can use it for these bites. Try blackberry or red currant.
Can I Use Another Type of Nut?
You can use just about any type of nut you prefer, from pecans to almonds, slivered almond, pistachios, or even pine nuts. You just want to add a bit of crunch to the top for texture.
Like this post? We'd love for you to save it to your Pinterest board to share with others! FOLLOW US on Pinterest, Instagram, Facebook for more great recipes! If you made it, post a pic on Instagram and hashtag it #savoredsips
Yield:

15 Bites
Simple & Tasty Cranberry Brie Bites
Ingredients
1 package phyllo dough shells
½ cup whole cranberry sauce
4 ounces of Brie, rind removed
2 tablespoons walnuts, chopped and lightly toasted
1 tablespoon chopped chives
Instructions
Cut the brie into squares that will fit into the phyllo cups. Place the cheese into the cups and top with 1 teaspoon of cranberry sauce and walnuts.
Place the shells into the air fryer basket and cook at 350° F (180°C) for 5 minutes. Top with chives and serve warm.
Notes
If you have trouble with the shells flying around in the basket use a trivet or rack to hold them down.
Like it? Pin it!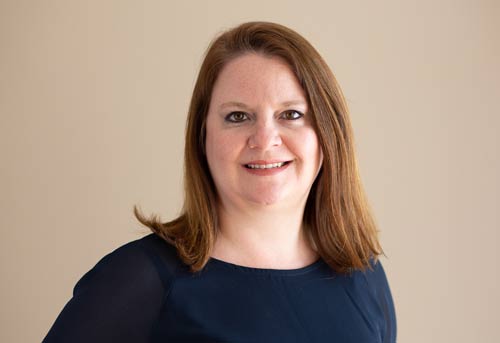 Laura is the founder and editor of the travel blogs Savored Sips and Savored Journeys. She is dedicated to sharing the best information about drinks found around the world.