How do you choose the right gift for someone in your life with a love of drinks? Finding something new to give the coffee connoisseur or tea master is easier said than done.
You need something that's creative, exciting and high in quality too. If you want to truly dazzle someone with a thoughtful birthday gift, or you're thinking of stocking up for the holidays, the following ideas will give you some instant inspiration.
From cocktail lovers to wine lovers, we've got all the bases covered with these gifts for drink lovers.
Looking for more? These 16 fun and Useful Gifts for Wine Lovers are both practical and exciting.
Gifts for the Tea Lover
Relaxing, healthy and packed full of herbal relief – what could be better than a hot cup of tea?
Tea is a fantastic gift for any occasion or season. Even if the person you're shopping for has never been much of a tea drinker, there are so many different flavors and options out there that you're sure to find something that blows them away.
Plus, there's plenty of research to show us that tea improves your health too! Here are a few of our favorite ideas for tea-related gifts.
Pure Zen Tea Thermos with Infuser
Tea lovers will love this gift. The thermos has an integrated infuser to put your loose tea in. When you're done you can remove the infuser and take your tea to go. It'll stay hot for 12 hours and cold for 24 hours.
This travel mug houses an extra long 3.5inch mesh infuser, which holds more tea leaves or coffee grounds than others, and fully submerges in water for flavorful beverages.
---
Tea-Infuser Mug
Make sure that your friend can get their tea-fix on the go with a delightful tea infuser bottle or mug. These systems are designed with double-wall glass to keep the tea hot, or cold, depending on what you prefer.
Sustainable solutions like the "UEndure" bottle are great for brewing coffee and tea alike, so if your pal decides they want a change one day, they can easily switch out their beverage for something new. A leak-free infuser bottle ensures that your tea-lover can take their favorite infusions wherever they go.
→ We love receiving loose tea as a gift too. Find out where the best tea in the world comes from so you can choose the right one.
---
Tea Plant Kit
If your loved one is completely fascinated by tea and tea leaves – why not give them a chance to grow their very own plant?
Even if they've brewed almost every flavor imaginable, there's a good chance that they've never grown and steeped their own teas from scratch.
There are plenty of kits available on the market today, including those for chamomile tea, oolong, and more. Just pick the one that works with your climate, and your gift recipient's preferences.
---
Tea Drops
If you have a friend that loves tea but hates having to deal with pesky tea bags and infusers, then "tea drops" could be the perfect solution for them.
All you need to do is drop one of these little tablets into boiling water and stir it for a couple of minutes. You can get boxes filled with a range of different tea flavors – so your friend never gets bored, and the tea drops look adorable too, thanks to their heart and flower shapes.
---
Gifts for the Coffee Lover
Whether you're a coffee lover yourself, or you know an avid coffee drinker, you probably know how seriously people take their java.
As the drink that keeps most of us going throughout the day, coffee is an elixir of energy and life for many people.
That means that if you're going to get a coffee lover's gift right, you need to choose it with care. Here are some of our suggestions.
Philips 3200 Fully Automatic Espresso Machine
Why not go all out with your gift giving this year!? Your significant other will love you for upgrading their coffee game with a fully automatic espresso machine that does the grinding and coffee making all on its own, without you needing to lift a finger.
This espresso machine falls somewhere in the middle as far as espresso machines go, in terms of price and features. It's very highly rated by consumers. After buying one for myself this year, I can clearly see why. Here's a full review we did earlier this year.
You can buy this espresso machine with the classic milk frother or with the LatteGo feature that will also make milk and coffee drinks for you.
---
Paris Rhone Milk Frother
Any coffee fan would be happy to receive this milk frother as a gift. When I tried it for the first time I was blown away by how silent it was. The thing makes hardly any sound as it whips up the thickest foam in just about 20 seconds.
The unique shape was inspired by the Eiffel Tower of Paris, but it's also pretty functional, with a non-slip grip. It's really light at just 2 pounds and it can heat milk up to 70°C / 158°F. I use the thick foam setting most often, but I've also found that I can heat milk for a latte super fast.
If find it more useful than the milk frother handle on my Philips 3200 espresso machine because it heats up faster and doesn't make nearly as much noise.
---
STARESSO Portable Espresso Machine
Some mornings you need a little extra kick to wake you up – but you don't want to walk all the way to the local café and pay for a shot of espresso.
Well now there's a solution that makes it easier than ever to enjoy espresso. You can give your loved ones the strong and delicious coffee they need in an instant, with a hand-held espresso maker.
A fantastic alternative to bulky coffee makers and over-priced drinks, handheld solutions are perfect for everyday life, camping trips and more!
→ Looking for a full-size espresso machine? Check out our reviews here.
---
Nespresso VertuoPlus
Nespresso machines make coffee brewing so simple, with their variety of coffee capsules. This VertuoPlus machine goes even further by allowing you to make a single-serve coffee or espresso with a milk frother.
Each machine includes a welcome kit with a range of Vertuo capsules with unique aroma profiles to get the recipient started.
---
Coffee Mug Warmer
We love this coffee warmer mug set. It makes it so your coffee never goes cold, which is a huge perk for those of us who like to sip our coffee.
The 17oz mug is built with a cool-touch handle, a silicone slip-resistant sleeve, and a stylish brushed finish. Beverage temperatures range from 77°F to 158°F. You can set the temp right on the base.
---
An AeroPress
Ideal for anyone who loves drinking coffee but doesn't want to spend a lot of time slaving over the perfect cup, an Aeropress is a great and compact way to make delightful coffee in about a minute.
Perhaps the most attractive thing about the Aeropress is the fact that it's incredibly small and lightweight so that you can take it with you on camping trips too!
Read Next: 20 Different Types of Coffee Drinks to Order Around the World
---
Bean Box Subscription
We all know that some of the best coffee comes from Seattle. It's the unofficial coffee capital of the U.S. Well, now you can get a Bean Box Coffee Subscription, delivered with in the U.S. straight from Seattle.
As they guarantee on their website, Every Bean Box is made with love in Seattle, and delivered fresh, so your gift recipient can enjoy every cup at peak flavor."
The club includes "exclusive small-batch micro-lots, award-winning roasters, endless variety: Bean Box is your all-access pass to the world's best artisan coffee." A Bean Box Starter Kit is the perfect way to get begin.
---
Gifts for Cocktail Lovers
We've covered a wide selection of gifts for people in your life who love their hot beverages, now let's try something a little cooler.
For instance, if you've got a cocktail enthusiast in your life, then you're sure to love this selection of fun and glamorous gifts perfect for adding flair to their latest alcoholic creations.
Spirit Infusion Set
There are some really fun ways to create your own craft spirit. This infusion kit is a fun gift to give a spirits lover. Let them try their hand at infusing their own gin or vodka.
It has everything needed to make your own all-natural handcrafted infused spirits: 110-page recipe & instruction book, 1000mL infusion jar, 750mL liquor bottle w/ wood cork top, funnel & strainer with fine mesh filter, and chalkboard tag to label your handmade creation.
---
Moscow Mule Copper Mugs
Everyone loves a Moscow Mule, but very few people will buy their own copper mugs to make one at home. These Moscow Mule mugs are the perfect gift for someone how has everything. We guarantee they don't have these yet!
The copper keeps the drink cold longer, so the ice doesn't melt into the drink and water it down. Plus they're gorgeous. Each mug is hand made and hammered by an American-owned company.
---
Cocktails Made Simple
Cocktails Made Simple sets you up for success, showing you how to craft 40 iconic cocktails in the comforts of your own home.
From finding the right glass to a flaming peel finish, learn how to build a functional home bar using cost-effective tips on the essential tools to mix with―and familiar alternatives to make the most of what you have on hand.
---
Bartender Tools
Even if the person you're buying for is just an amateur drinks maker, that doesn't mean they shouldn't feel like a pro.
Help them uncover their hidden passions with a selection of professional bartender's tools. This kit includes everything from a jug for mixing, to jiggers, muddlers, peelers, and tongs for the full effect.
---
Gifts for the Wine Lover
Wine is one of the most indulgent and luxurious drinks in the world. It's so popular that people across the globe pay thousands of dollars just to explore beautiful vineyards full of freshly-ripening grapes.
While you might not be able to afford to send your friend or family member on a wine tour, you can give them an excellent themed gift. Check out some of these fantastic options.
Menagerie Wine Pourers
I love these wine pourers, which you can find at a lot of wineries now. There are so many different types, from animals to hobbies to dragons and fruits. This enables you to find something for everyone on your list. My favorites are the bear and the octopus.
What the wine pourers do is aerate the wine straight from the bottle. You just put the aerator on the top and pour and the hole in the back of the pourer allows air to infiltrate the wine as it pours out. Now you replace your basic pourer with something more fun.
---
Wine Tumbler and Bottle Gift Set
I think these make such a great gift for anyone, even if they aren't frequently taking picnics or carting their wine to the beach, like we are. The bottle and the cups are insulated, so you can put any cold beverage in them to stay cool.
The bundle includes two 12oz wine tumblers and one 25oz wine bottle that fits an entire 750ml bottle of wine. It comes in a bunch of different colors too. You can't go wrong with this set.
---
Wine Fridge
A wine fridge is the perfect gift for someone who loves good wine and buys nice bottles, but needs an appropriate place to store it. A wooden wine rack is great, but it won't keep expensive bottles of wine at the proper temperature, so even a small collection can go bad quickly.
A dual-zone wine fridge is the best way to store both whites and reds at the proper temperature. It's a must have for any real wine aficionado. Surprise them with a high quality gift this year by getting them a wine fridge!
There are dozens of choices and it can be difficult to pick the right one so check out this comprehensive review of dual-zone wine fridges to decide which to purchase.
---
Wine Chiller Stick
It might look a little strange, but this wine chiller stick maintains the temperature of perfectly chilled white wine and ensures red wine maintains its ideal cellar temperature for up to one hour.
Great for parties, outdoor gatherings, picnics and celebrations, the wine chiller stick eliminates the need for messy ice buckets. You just insert it into the bottle and enjoy. It even has an aerator/pourer on the top.
---
Wine Decanter Set
This wine decanter set combines filling, pouring and decanting in one set. You hook the bottle up to the decanter and it aerates as it pours into the decanter. Then you can pour it back into the bottle easily as well.
To get the same decanting effect the traditional decanter gives you while taking half an hour, you only need to wait for about 3-5 minutes when using this product
---
The Aervana Wine Aerator
Speaking of electronic wine tools, it doesn't get much more high-tech than the stunning Aervana electric wine aerator. The original solution for people who want a one-touch approach to wine aeration and pouring.
Aervana dispenses and aerates wine under pressure to help the drink develop its flavor. The aerator is highly portable too, so your recipient can take it with them wherever they go.
See more wine aerators that we love in this post.
→ Why not take your wine-loving friend on a tasting tour. See these great wine destinations.
---
Portable Wine Glasses
There's nothing worse than trying to enjoy the delightful flavor of a robust red from a plastic cup when you're out on a camping trip. For people who spend a lot of time on the go, a portable wine glass that doesn't shatter in transit is a great way to enjoy any drink, anywhere in style.
From plastic wine tumblers to flexible wine glasses that you can roll up and keep in your pocket, there are plenty of portable options on the market today.
---
Beach Wine Purse
Discreetly hold and pour 2 bottles of Wine (or 1.5L of your favorite beverage) from a removable, easy to use, bpa-free beverage pouch.
This Beach Wine Purse is perfect for a picnic or beach trip. It has a hidden insulated zippered pocket that keeps the wine cool for hours, plus a hidden spout to pour it from. Use it with the portable wine glasses above for the perfect set.
---
Mulling Spices
Finally, who says it has to be the holiday season before you can enjoy a delicious cup of mulled wine? With a mulling spices kit from Etsy, your friend can make their own wonderfully warm and flavorful mulled wine whenever and wherever they like.
---
FINAL THOUGHTS
There you have it! 24 fantastic gift ideas for the foodie in your life, whether they're obsessed with wine, mad about coffee, or simply love the idea of crafting their cocktails.
Like this post and want to save it for later? Pin it to your Pinterest board!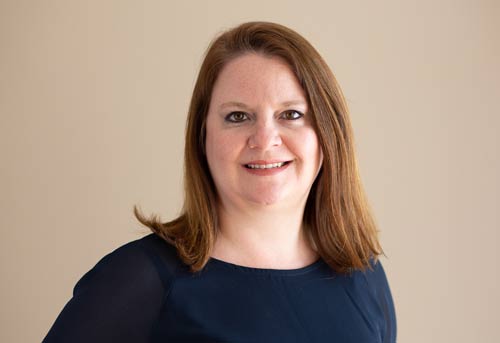 Laura is the founder and editor of the travel blogs Savored Sips and Savored Journeys. She is dedicated to sharing the best information about drinks found around the world.