When you buy a kegerator for your home, it comes with some pretty boring plastic tap handles. Not only are they nothing special to look at, they don't offer any way to specify they type of beer that's on tap. With a dual tap kegerator or even a homemade multi-tap keezer, it's pretty important to know which beer is being served on which tap.
One of the first things we did when we bought our home kegerator was replace the keg tap handles with custom beer tap handles. You don't have to go to extremes and have custom tap handles designed and made by a professional, though that's a pretty cool option, too. You can find both popular beer handles from specific manufacturers, as well as wooden tap handles or even chalkboard tap handles, that you can easily change whenever a new beer is on tap.
We have a dual tap kegerator and typically we have a dark and a light beer on tap, so to keep things simple, we bought dark and light-colored wooden handles to replace the black plastic tap handles the kegerator came with. This helped us tell the beers apart and it also made it easier to pull the tap, because the handles were much longer than the factory handles.
For some of our beers, we've labeled them with chalkboard tap handles. There are many different versions of these, and they offer great flexibility. Here are a few different types of tap handles you can find for your home kegerator.
ALSO: Find the best home beer brewing equipment and home brewing systems.
Chalkboard Tap Handles
My favorite option for replacing the stock plastic tap handles is a chalkboard tap handle. You can get a nice, well-made wooden handle with a square chalkboard that allows enough room to write the name or type of beer you've got on tap. Then when you switch kegs, it's as easy as clearing the chalkboard and writing in the new one.
The one pictured here fits on all U.S. faucet threads. It gives 3.25″ of space to write on. It also comes in a nice gift box, so it makes a good gift for the beer lover in your life. Don't forget to buy the chalk! There are many different styles of chalkboard tap handles, so it should be easy to find one you like. Here's one with a long, rectangular handle, instead of the square head.
---
Popular Beer Brand Tap Handles
If you're consistently serving a branded beer on your kegerator, you might want to buy a tap handle from that brewery. It's actually fairly easy to find popular brewery tap handles on Amazon, which to me is by far the easiest way to buy them. Here are a few examples of tap handles that are available for purchase through Amazon:
These few are by no means the only ones you can get on Amazon. Another good place to find branded tap handles is through eBay. There are always people selling tap handles they no longer need, and even collectors and brands are selling tap handles there. The site Kegworks sells many different branded tap handles. I found a Rogue Dead Guy Ale handle on there.
---
Wooden Tap Handles
Whether it's just a plain wooden handle or an intricately designed one, I'm sure you'll find that wooden tap handles spruce up the look of your kegerator and are both unique and personalized. I particularly love the grizzly bear one pictured above.
Due to their versatility and the ability to craft unique styles, wooden tap handles are a great option for your kegerator. You can also have wooden tap handles custom designed in just about any shape, as well as engraved, or painted. They're a great option for individuality.
---
Novelty Tap Handles
You've no doubt seen a few unique novelty tap handles on friend's kegerators. There is a novelty tap handle for just about any hobby or interest out there. You want a guitar tap handle? No problem. I've seen handles with just about every type of animal on them, even dragons and unicorns.
Naked ladies? Yep. College teams, sports of all kinds… I've even seen a Donald Trump keg handle. Check out this list of unique beer tap handles, to see if you can find one that interests you.
---
Custom Tap Handles
If you want to have a tap handle of your own, you can commission custom beer tap handles. I actually found my own pattern for a wooden tap handle that I liked and had my dad make them in his woodworking studio. If you know someone who works with wood, that might be a good way to get the type of handle you're looking for. If you don't know someone, don't worry, there are plenty of custom tap handle makers.
Of course, commissioning custom tap handles can be quite expensive and is often times reserved for breweries and restaurants who can afford the cost. If you're willing to spend the money, you can get something unique to suit your own beer. Check out the AJS Tap Handles website for more information on their services. Another option is Custom Bar Taps, who engraves wooden tap handles.
Conclusion
No matter which type of beer tap handles you use, I'm sure you'll find they are many times better than the cheap plastic handles that come with your kegerator. Try finding a unique tap handle that suits your personality, or fits the type of beer you've got on tap.
Your friends won't have to ask you which beers you're serving anymore. And speaking of serving… Do you have the right glasses to serve your beer in?
Like this post? Why not save the image below to your Pinterest board?
(Disclaimer: Savored Sips is a participant in the Amazon Services LLC Associates Program, an affiliate advertising program designed to provide a means for sites to earn advertising fees by advertising and linking to amazon.com and its partners.)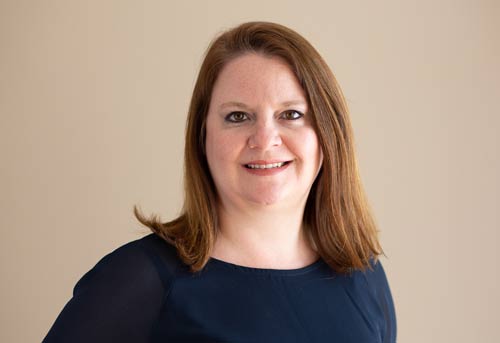 Laura is the founder and editor of the travel blogs Savored Sips and Savored Journeys. She is dedicated to sharing the best information about drinks found around the world.